On 1 July numerous commemorative events will be taking place across Europe to mark the 100th anniversary of the Battle of the Somme.
On the Somme, a commemorative service took place at the Thiepval War Memorial to the Missing. The service was attended by various heads of state as well as religious leaders and ticket holders.
As part of this commemoration The Tank Museum was asked by the Department of Culture Media and Sport to take its Mark IV replica to the Thiepval Memorial, to represent the part played by the early tank men in the Battle of the Somme.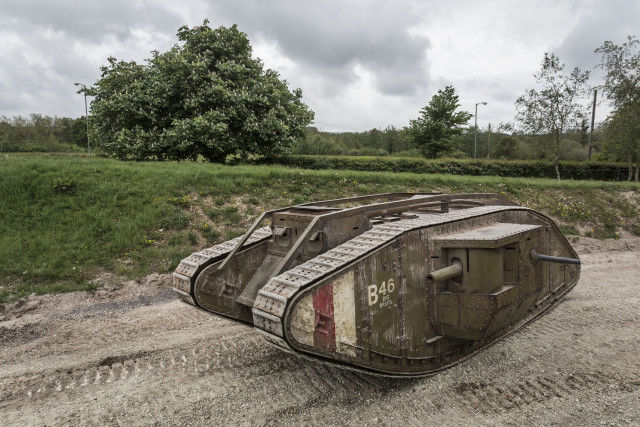 Tanks were deployed for the first time in history at the Battle of the Somme, during the Battle of Flers, 15th September 1916.
The Mark IV replica, which was originally made for use in the Steven Spielberg 'Warhorse' film, has been used in numerous First World War documentaries and programmes since it was bought by the Museum in 2012.