I spend a bit of time haunting a few tank pages on social media and there are clearly die hards out there who can spot a particular Sherman or T34 because of a one-inch lug welded on a gromit nobody else even noticed. I am deeply impressed by the knowledge and passion of these people. I wish I had even a quarter of it. The thing to do is let them write the 'go to' reference books. I don't have the RP Hunnicutt Sherman bible or quite a few others I probably should have acquired when I was more deeply engrossed in tankology, but there is still hope. It springs eternal.
Along comes this beautiful and brilliant book by David Doyle. I've got a few of his other works, but I suspect he will agree, none of the titles I have seen compare to the superb style and presentation of this volume. The publisher has really gone to town and not cut any corners. In it he looks at the development, construction and service of the Medium Tank M3 Lee and Grant. I don't mind telling you that on aesthetic grounds alone it is a tank I have loved since I built the Airfix kit about a million years ago.
The thing to consider is the process of progression. Without the M2 the M3 would not have advanced and this would have impacted beyond measure on the M4 Sherman. So, while this is a book about the Lee/Grant, the family tree is not ignored. Frank Sinatra will emphasise you can't have one without the other. The in depth history displayed in this book is immense and the story of American tank development and construction is presented in a most clear and absorbing manner.
There are masses of stunning images and the depth of knowledge wrapped up in the text underlines how strong the overall package is, both as a book and as a history. I am not knowledgeable enough to throw around words such as definitive, but I suspect this is the case.
While the British dimension is of particular interest to me, the book tells the mind-boggling story of how the United States, through Chrysler and other manufacturers created a miracle of industry to build the weapons that effectively saved the world. It wasn't termed the Arsenal of Democracy on a whim. As an aside you should look at Charles K Hyde's photographic essay on the broader subject from Wayne State University Press. The place of Chrysler and the M3 in all of this cannot be overlooked.
I've only ever seen one running Grant tank – a well-known example on the UK show scene that was rescued from a range. It looks like a sieve, but it is still great to see. The Armourgeddon collection has the country's only M3 Lee and if we ever get back to something like normal life it is one of the tanks I want to photograph.
Ok, lets not mess about here: wow! Wow! Wow! Wow! Wow! What a stunning book, this one is. I don't think I have seen a tank book that packs such a punch in a decade of review work. I really hope this sort of style and presentation extends to telling the story of other armoured vehicles. This book is a must have.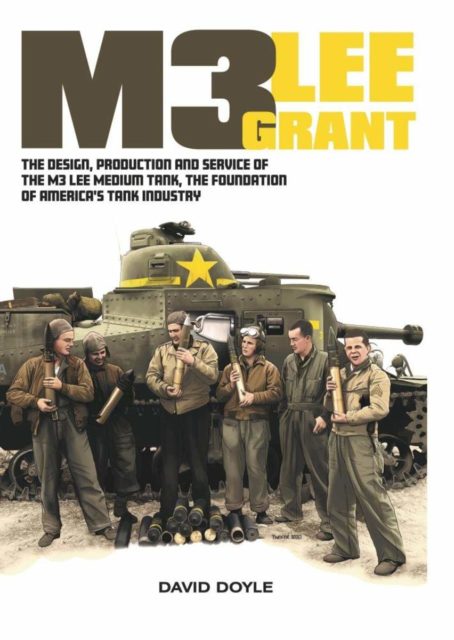 M3 LEE GRANT
The Design, Production and Service of the M3 Medium Tank, the Foundation of
America's Tank Industry
By David Doyle
AFV Modeller Publications
ISBN: 978 0 9935646 8 0
It is appropriate to follow this with a history of the M4 Sherman by Michel Estève. After the Lee Grant this may seem like a more conventional package. It certainly feels more modest, but there is a lot to take in and these translations of the immensely stylish works from Editions Heimdal are not to be ignored.
Mr Estève follows the recent pattern of French publications mixing text with archive photography and an impressive set of graphics and tables. Once again we come back to Hunnicutt and books by the above mentioned David Doyle. The Sherman attracts a vehement form of knowledge and detail from it's adherents and there are often arguments about said detail and much more besides. This is a tank that inspires sometimes heated and passionate discussion.
The author quite correctly concentrates a good deal on the use of the Sherman by the French army and this is all welcome stuff to my eyes. The presentation is first rate and the translation has been done with care. These things cannot be easy. It is one thing to mumble an order for a beer and a sandwich, quite another to talk technical in a foreign language. To be honest most technical talk is, as the old saying goes, Greek to me; but I am versed enough to make sense of things here.
What can I say? I know a bit and I know what I like. This very smart book by Mr Estève provides a lot of useful information and it is the sort of title I would have loved to have seen when I was a much younger me. Happily it is never too late to learn and this book is a welcome addition to my modest tank book collection. Top marks!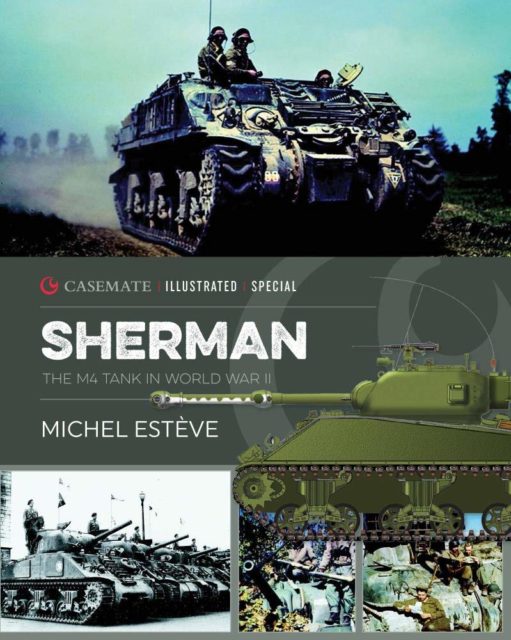 SHERMAN
The M4 Tank in World War II
By Michel Estève
Casemate Publishers
ISBN: 978 1 61200 7397
Review by Mark Barnes for War History Online