A sword, metal pieces of a scabbard, a knight's belt, and two knives, estimated to be from the battle of the time of the Battle of Grunwald, were discovered by historian and metal detectorist Aleksander Miedwiediew near Olsztyn, in North-East Poland. The discovery has been passed to the local Grunwald Museum.
The Grunwald sword set is a historic find
"Such a find happens as rare as once per decade," said the official news upon official press release. "This phenomenal set dates at the turn of the 14th and 15th century. Considering the weaponry was buried for over 600 years, its condition is remarkably good," said Aleksander Miedwiediew.
In their time, the items would have been valuable — comparable to the value of a modern car. The soil preserved the archeological items very well due to a lack of oxygen in the swampy area of the region.
In order to deter a gathering of other treasure hunters, the exact location of the find has not been released to the public. The Director of the Grunwald Museum, Szymon Drej, also informed that preparations are being made to conduct more archeological work on the site. "It's a miracle that those items, very valuable, weren't expropriated by anyone before. It's possible that the remains of the knight who owned those are also laying underground nearby."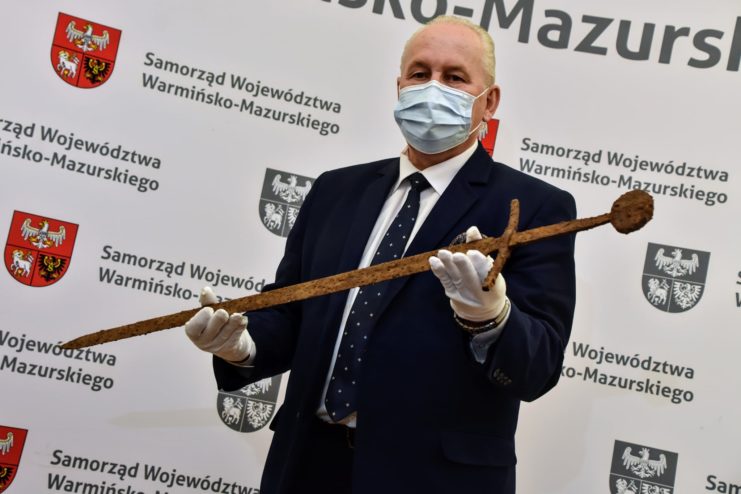 All the items are now under further examination and conservation. "We have some suspicions about the social status of the sword's owner, and we are really curious what's hidden beneath the layer of rust," added Drej.
It wasn't the first marvelous discovery made by Aleksander Miedwiediew — he also found two exceptionally well-preserved battleaxes in the fields of Grunwald in the summer of 2020. They can also be found in the Grunwald Museum.
Battle of Grunwald
On July 15th, 1410, one of the biggest battles of medieval Europe took place roughly 40 kilometers (or 30 miles) southwest from where the sword was found.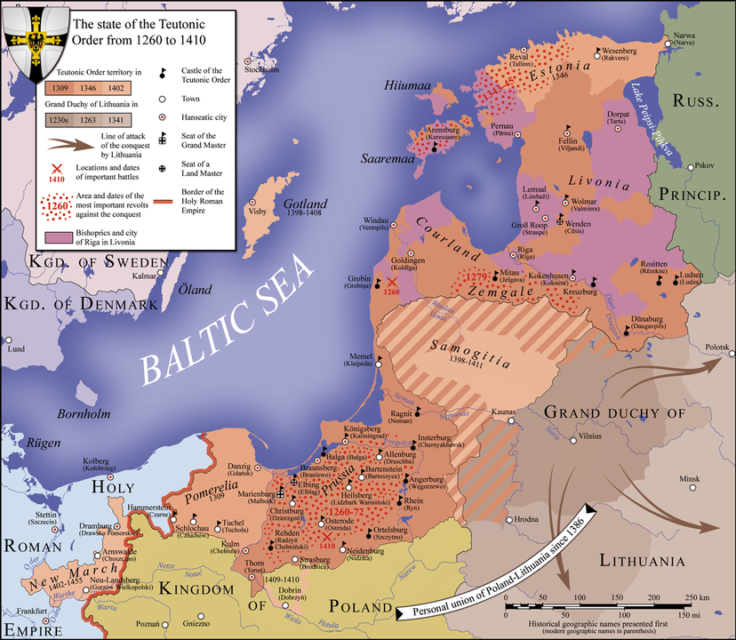 On the fields of Grunwald, Teutonic forces with a strength of 21,000 men clashed against allied 29,000 strong Polish-Lithuanian knights. King of Poland, Władysław II Jagiełło, achieved a devastating victory.
The Teutonic Order not only lost the battle, but most of their leadership was either killed (8,000) or taken prisoner (14,000) as well. The Teutonic Order never regained its power and influence again, while Poland and Lithuania ultimately crushed their biggest nemesis.