Well it was the first show of the season and we were lucky that it was just a cold day and that the bad weather held off…
It's always nice to look forward to something and Stoneleigh militaria fair is a great way to catch up with friends surrounded by old bits and pieces of militaria.
Several friends from Normandy44 were selling some of their excess kit to fund new projects so I ensured I was there to be persuaded to part with some hard earned cash for a few pieces missing from my collection, these included an original mask 1943 dated for use with my bazooka, a rocket carry bag and an over vest, thank you Dale and Dave.
It was great to see our friends Steph and Tony from Axholme Stencils and I had the chance to share a coffee with Tony while he had sneaked off from the stand to attend to some business, leaving the very fragile Steph in charge, great catching up with old friends.
The War & Peace stand was well visited as they are celebrating their 30th anniversary this year and a quick chat with the guys and girls about their plans and displays has got me very excited, I am sure this year will out do every W&P show that has gone before, well done Rex and the team….can't wait!
The living history displays were very very good and all credit to The First Allied Airborne Association for winning the best display trophy this year, well deserved guys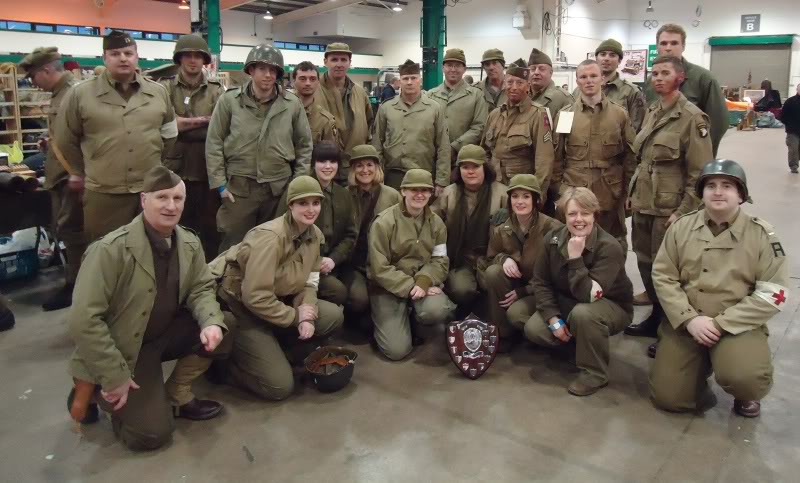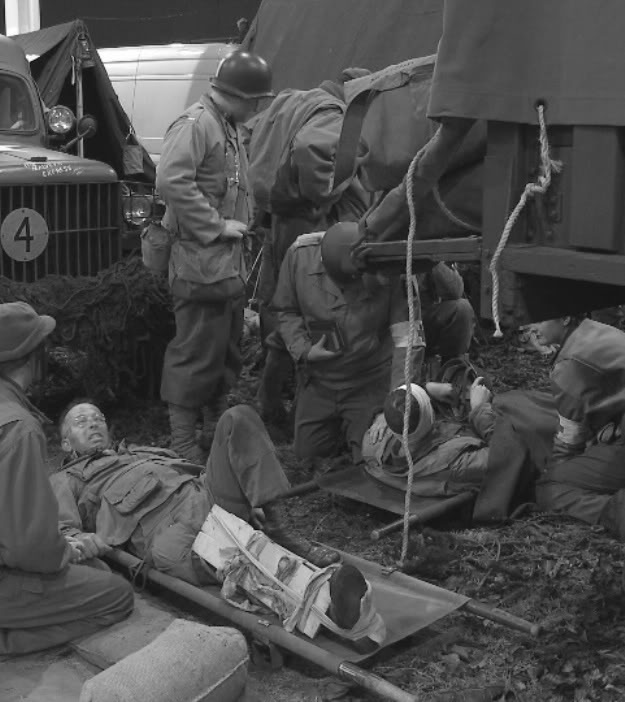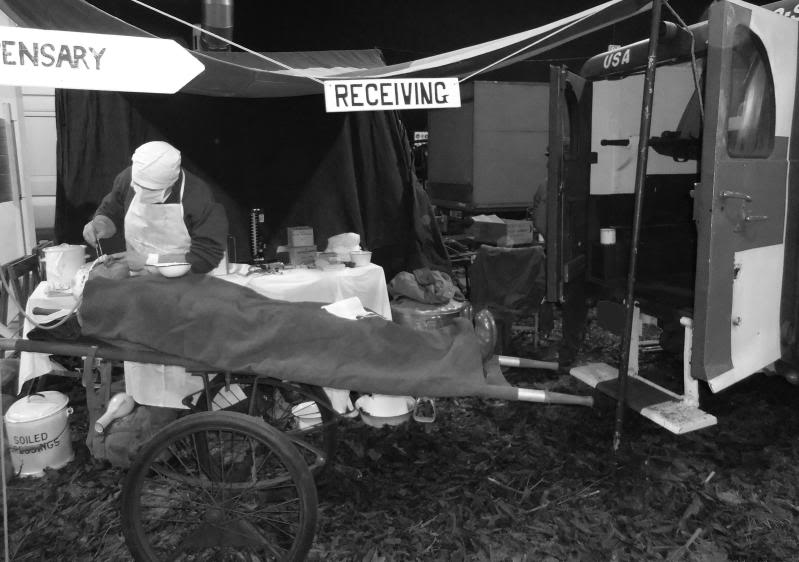 Sadly I couldn't get my lens pointed at every display as there wasn't enough hours in the day and I had also promised to take pictures of Tim's new Harley purchase so had to set up that shot as well.
Below are a few pics of the FJR2 Display I did manage to take though!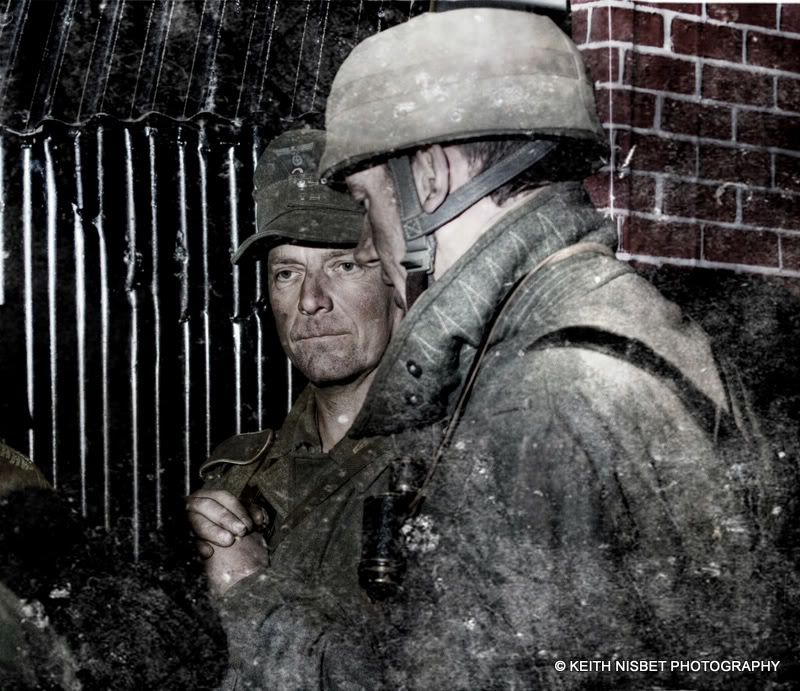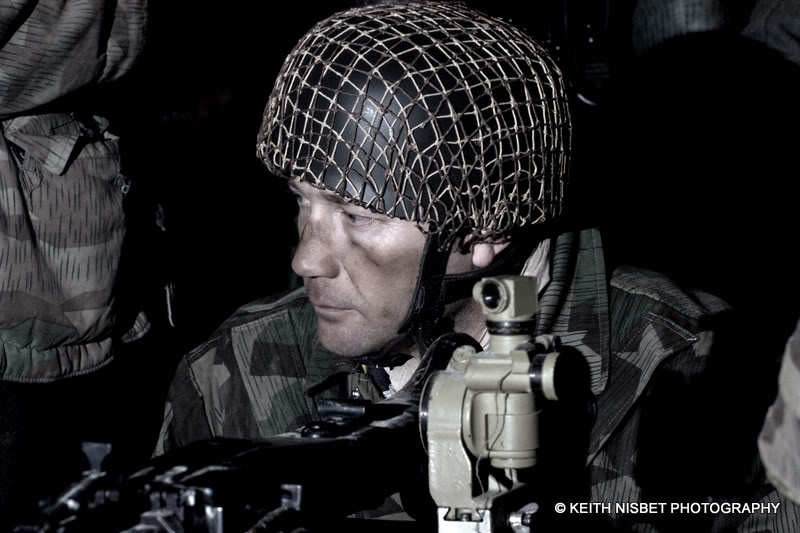 And a few from the WW1 display who provided a very good insight in to WW1 gas drills and trench life.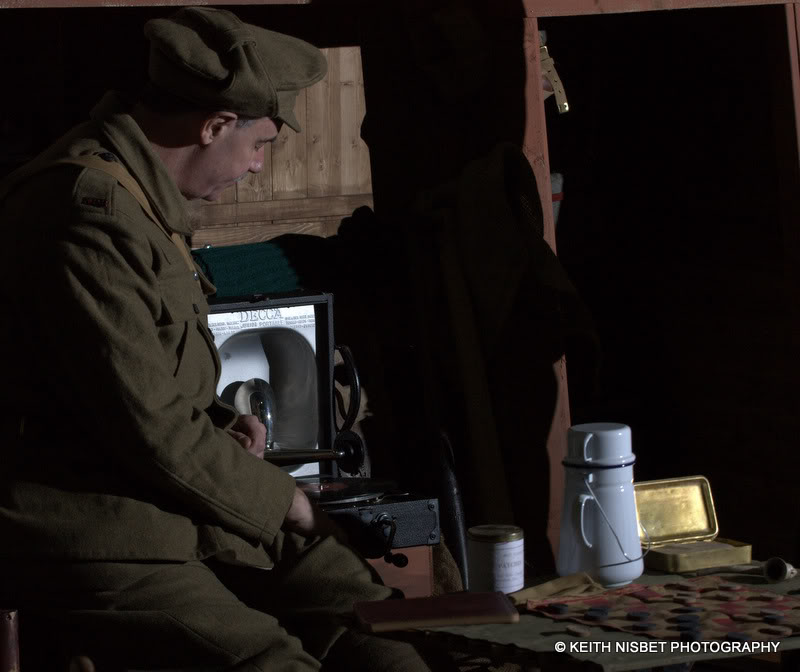 All in all a great season opener :o)
Next stop Malvern International Military Convention!!!
Return to Show Reviews