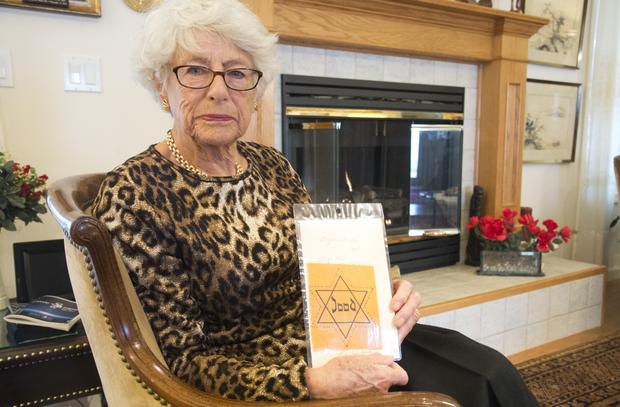 A woman from Spokane, Washington State, is being honored for her role as a member of the Dutch resistance during World War Two.
Today, Carla Olman Peperzak is 91, a great-grandmother and lives in Spokane. But in the 70th anniversary year of World War Two, Carla is to be honored for the role she played in the Dutch resistance when she was just a teenager.
During the war Carla helped to conceal around 40 Jewish people from Nazi troops. Carla helped to provide the Jews with false ID papers so that they could escape. She also acted as a messenger for the resistance and improved communication among the movement through publishing a newsletter.
The Senator for Spokane said that Carla is a hero and the state will be doing all it can to honor her and spread the word of her story.
The State is eagerly honouring and commemorating those who sacrificed so much during World War Two, especially since every year there are fewer and fewer veterans left to remind the next generations about what they went through.
Carla's story originally appeared in The Spokesman-Review and it spurred interest in her experiences and actions.
Carla says this new found fame is unexpected, particularly because the war was so long ago. She says she feels very honored and humbled because so many others sacrificed or did so much or even more as well.
Carla has been telling her wartime stories to the children of her local congregation. The children are always enthralled by her stories, the Senator says that they seem unbelievable, but are completely true tales of life in wartime Europe, The Spokesman-Review reports.
Some of the children are only a little younger than Carla when she was in the resistance.
The Germans occupied Holland in 1940, when Carla was just 16. Two years later Carla helped a family hide from Nazi troops. Carla says that it was because she was so young and didn't have any responsibilities that she felt she could help others.
Fortunately, Carla's father had been able to get papers that proved the entire family were non-Jewish because her mother had been born into a Catholic family. Carla lived and grew up just a few streets away from Anne Frank and her family, who famously kept a diary of their hiding away from German troops. Carla had even been in some of the same classes as Margot, one of Anne's sisters.
None of the Frank family survived, except Anne's father, Otto. Around only a quarter of Jews in Holland survived the Holocaust and World War Two, with only around 35,000 of an original total Jewish population of 140,000 surviving.