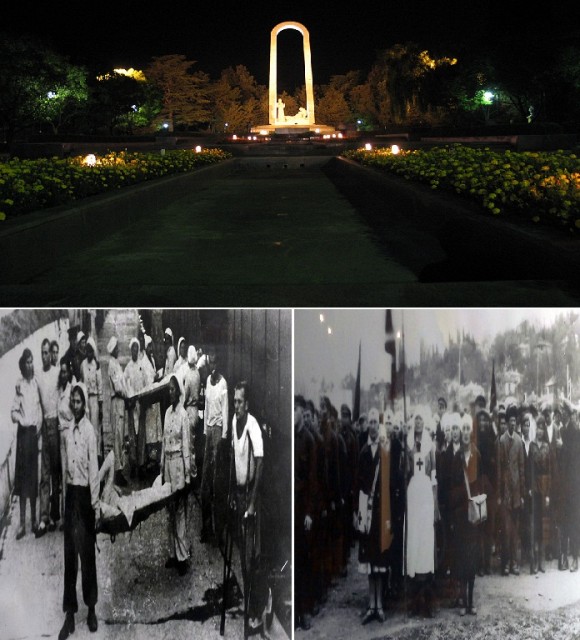 Sochi, this year's Winter Olympics capital, had never seen action during WWII but it had been a soldier's refuge with over half-a-million wounded treated in the resort city. The heroic acts of the city's citizens are not lost even until now.
A charity monument with the words "a heroic deed in the name of life" stands next to the picturesque Riviera River, one of the landmarks found in Sochi. This said monument has embedded itself into the city's culture it has become a tradition for Sochi newlyweds to lay wreaths of flowers after their official marriage ceremony. This is how the Sochi citizens of now pay respect and tribute to what the Sochi residents of before did especially during WW2.
Sochi may have been a "non-military" city at the height of the Second World War and may not have seen the war in action but it was still involved in it – by treating the wounded.
Almost all of the city's health centers (a total of 111) had been converted in hospitals during WW2. These Sochi health centers have plaques standing at their gates, reminders of how they were utilized during WW2.
Even private homes in the city accepted care for wounded soldiers with several, like those in the Zavokzalni suburbs located near Sochi, equipped with mobile hospital complexes.
The number of doctors and nurses in Sochi that time was not enough to cater to all the casualties so Sochi residents had to pitch in their help in caring for these fallen ones. It was here in the city that the war slogan "Everything for the battlefront, everything for victory" was personified.
The City Treasury Office of Sochi is still the same as it had been during the war. Once, the building and its main cash vault was heavily damaged after it was hit by a bomb during one of the war raids sending the city's money scattered all about amidst bright explosions. Sochi locals gathered all the money they could and returned them safely into the city's safe vault.
All throughout the Great Patriotic War, over 500,000 Russian soldiers and officers were brought to Sochi and treated for the wounds they sustained.
In Sochi, the war did not end in 1945. It ended the next year, in 1946, when the last soldier left the city after being completely healed.
– As detailed by the Russia & India Report