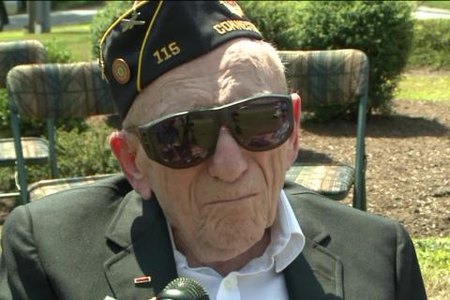 Sgt. Benjamin Jones received a Bronze Star Medal, a European-African-Middle Eastern Campaign Medal and the Army Occupation Medal on Sunday after being out of the service for over 70 years.
Jones never thought much about medals once he returned home after WWII. He only began to wonder about it when he saw a news report of a veteran receiving his medals years after service.
"After all the years, it didn't bother me 'til about two years ago," Jones said. "I knew I had been cheated out of the recognition I should have gotten."
Apparently, it's not that uncommon according to retired Brig. Gen., Terry Wiley. Wiley is Deleware's civilian aide to the Secretary of the Army and also was the one who presented the medals to Jones, the Fox News reports.
Jones certainly does not hold any hard feelings towards the army as he exclaims, "Hooray for the Army, hooray for the United States, hooray for the Veterans Administration. They are one of the best things that has happened to me."