Robert E. Simanek is a retired U.S. Marine and Medal of Honor recipient who earned the nation's highest award when he jumped on a grenade during the Korean War. Now, the USS Robert Simanek, an expeditionary mobile base will be named in his honor.
Simanek was born in Detroit, Michigan, on April 26, 1930. He worked for the Ford Motor Company and General Motors after he had graduated from high school. Simanek was one of four brothers, two of whom served in WWII. Because of this, he knew he was destined to join the military.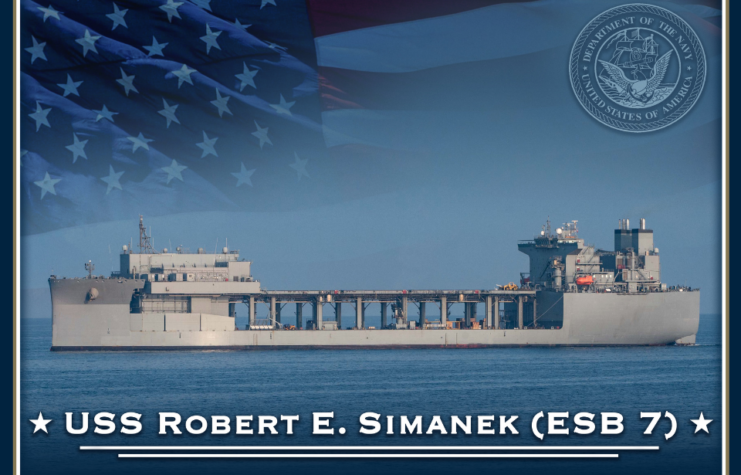 In 1951, his time came, and he enlisted in the Marine Corps. Simanek went through boot camp at Parris Island in South Carolina, which he said was a "rude awakening" for what he was getting himself into, but would later realize the training helped him survive in combat.
He completed more training at Camp Pendleton, California, before being shipped out to Korea in the 2nd Battalion, 5th Marine Regiment, 1st Marine Division.
Korea
On August 17, 1952, Simanek received orders to go on a morning patrol. Although he didn't know it, his life would change forever on that day.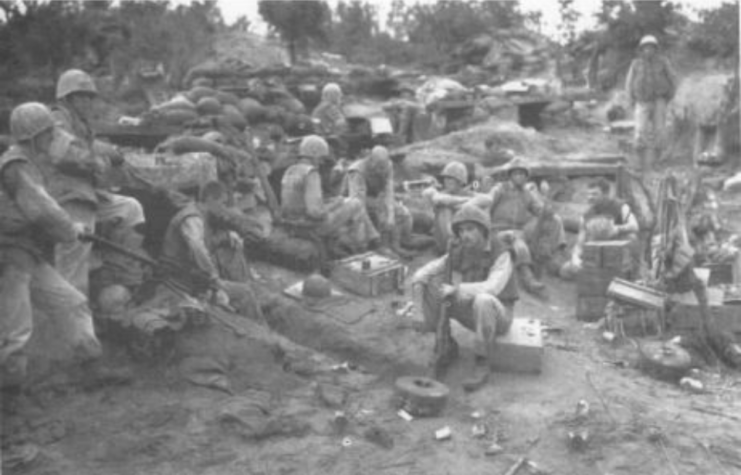 Simanek was not pleased about the patrol, as he had been patrolling throughout the night and didn't get any sleep. However, the area had was headed to, Outpost Irene, was known for a lack of activity.
"I had been to the outpost before and thought of it as a somewhat vacation because no action had ever been there all the time I'd been on that particular part of the line," he said. "So, I took an old Readers' Digest and a can of precious beer in my big back pocket and thought I was really going to have a relaxing situation. It didn't turn out that way."
Simanek and his fellow Marines were heading towards the outpost in single file when the entire area erupted into gunfire and explosions. One Marine was killed immediately, forcing Simanek and five others to hightail it back the way they came and jump into a small trench. One of the Marines had been hit in the chest but survived. Simanek fired a burst of his weapon into two Chinese soldiers nearby.
With the Marines pinned down in the trench, the Chinese troops began throwing grenades at their position. After a failed attempt at diverting the enemy's fire, two grenades landed in the trench. Simanek kicked away the first, but, making the judgment he did not have the time to kick away the second, he jumped onto the grenade.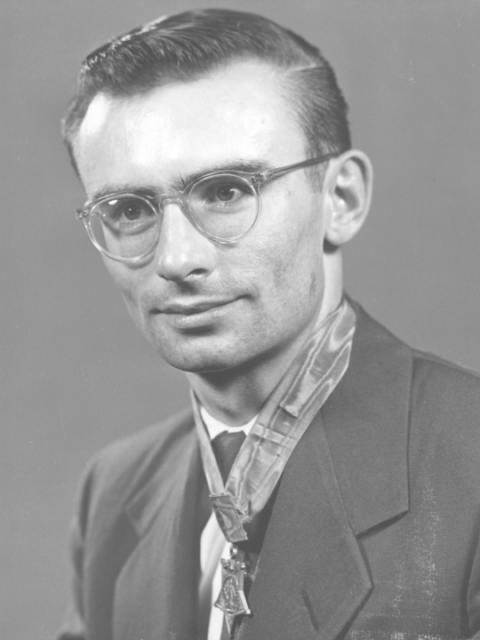 His body absorbed the blast, saving the lives of the men around him.
"It was training, it wasn't any mental decision on my part at all," he said. "It was an automatic thing pushed by somebody."
Miraculously, Simanek actually survived the blast.
"Somehow I managed to use the right part of my body that didn't hurt me that much."
Not only did he survive, but he stayed in the fight, radioing a tank for help. When the tank arrived, Simanek and his fellow Marines used the opportunity to escape. Two comrades helped Simanek, but a blast from the friendly tank accidentally injured the two men, to the extent where they were unable to carry him.
"The idea that they couldn't carry me — it was no doubt the best thing to do for them to get going," he said.
Now alone, Simanek dragged himself away from the battle into the hands of friendly troops, who requested a helicopter evacuation.
"I enjoyed that helicopter ride so much," he said. "I just couldn't get over how beautiful it was. But then, I'd had a shot in the arm, and that sort of gave me a little extra sense of beauty."
The end of his military career
His wounds were tended to onboard the USS Haven in Japan, but he was sent back to the United States soon after.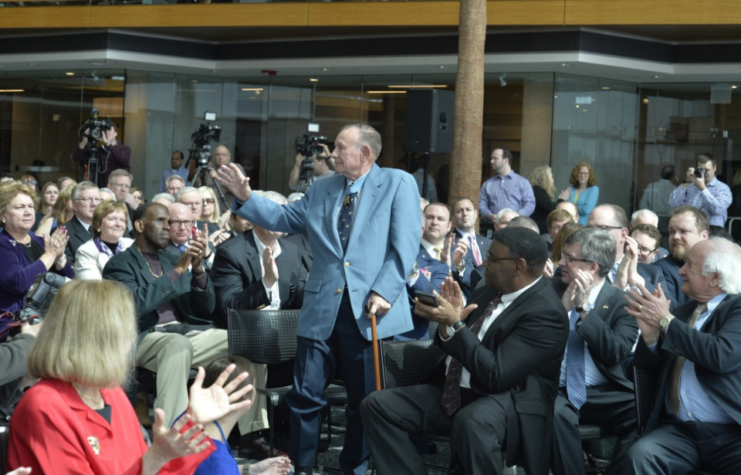 Around a year later, Simanek was awarded the Medal of Honor by President Dwight D. Eisenhower on October 27, 1953. After he had recovered from his wounds, Simanek returned to civilian life, graduating from Michigan State University, marrying, having children, and working a career in business until 1992 when he retired.
More from us: MoH Recipient Singlehandedly Destroyed A Tiger Tank And Captured 17 Germans
Even though to us his exploits are the tales of a brave, selfless war hero, to Simanek, they were some of the darkest moments in his life. Similarly to many other veterans, the Medal of Honor takes a heavy toll on Simanek.
"One of the hardest things about the medal is that you're really not allowed to forget about it," he said. "People will, in a good meaningful way of trying to compliment you, bring about some memories that maybe you'd like to get rid of."