The Netherlands' National Military Museum received a fragile American flag on Thursday. The flag once flew on the boat that carried the first US troops to Utah Beach on D-Day. It was delivered by a Chinook helicopter.
The flag was greeted by an honor guard and dignitaries, which included a group of American WWII veterans.
Dutch businessman Bert Kreuk purchased the flag for $514,000 at an auction in Texas. He has loaned the flag to the museum.
Defense Minister Jeanine Hennis-Plasschaert said the flag "should remind us that freedom must never be taken for granted."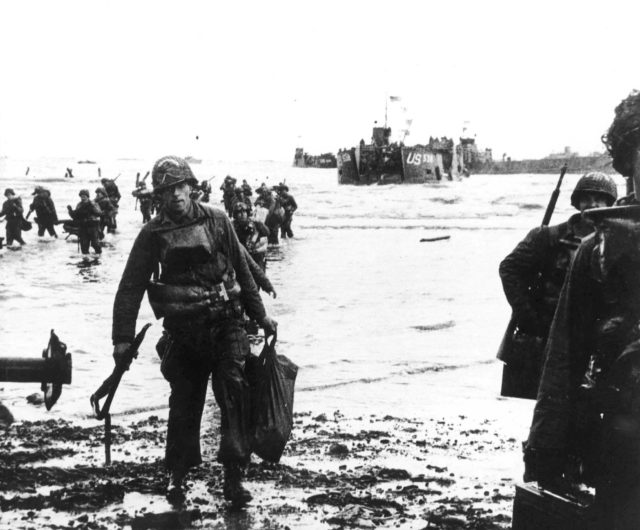 The auction house in Dallas that sold the flag said that there is a bullet hole in the flag believed to be the result of a German machine gun, US News reported.
D-Day is the day when Allied forces landed on beaches in Normandy, France on June 6, 1944. It marks the beginning of the long campaign for the liberation of Europe from Nazi occupation. The Americans, the British, and the Canadians all poured a huge number of men and a huge amount of equipment onto the beaches. The weather conditions were far from ideal, but the Allies were committed. They made their landings, and, supported by many paratroopers who dropped further inland, succeeded in their mission.
D-Day remains the largest amphibious invasion in history.
The museum will display the flag until the end of the year as part of their exhibit about D-Day and the symbolism of the American flag.