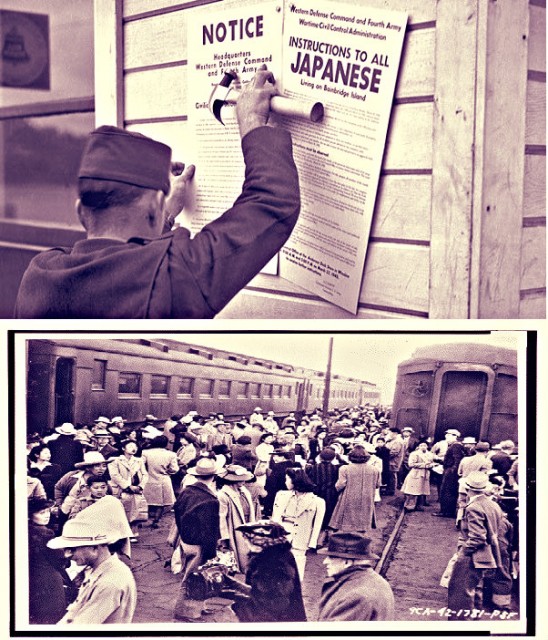 When the Japanese Imperial Army went against America by attacking Pearl Harbor and the Philippines on December 1941, it marked a change into the lives of many Japanese-Americans living in USA.
The family of Lily Imahara, seven at that time, were among the many Japanese-Americans subjected to a compulsory move. They were taken from their West Coast homes to internment camps prepared for them by the US government.
It was then US president Theodore Roosevelt who gave the order to the country's war department February of 1942. He gave the power to the said agency to officially announce any part of the country a restricted military zone and as a result, could prohibit anyone from living in that certain area.
A month after President Roosevelt's order, Japanese-Americans from Washington, Oregon, California and southern Arizona, almost 60% of them were American citizens, received orders to move out from their homes into relocation centers.
The Imaharas were accommodated in the Rohwer Relocation Center in Desha County, Arkansas. According to Lily's younger brother, Walter, the camps were well-kept and worked just how small towns do. He went on further that they had their own school and were free to do normal social gatherings like dances and baseball games. However, they were restricted from going anywhere else. Tragically, the older Japanese-Americans like their parents lost everything when they were forcibly relocated.
The plight of Japanese-American families like the Imaharas as well as those who served in the army during the war are put on the spotlight through From Barbed Wire to Battlefields: Japanese American Experiences in World War II, a museum exhibit from the Smithsonian Institution on loan and can be seen at the National World War II Museum in New Orleans. It will be on exhibit in the said gallery until October this year.
Kimberly Guise, the museum's curator, states in an interview with Washington Post that the said on-loan display depicts the lives of about 120,000 Japanese-Americans who lived in the camps during WWII. It is even estimated that about 6,000 babies were born in the government's relocation centers which basically means there are still many people of Japanese ancestry alive who went through the experience.
Guise further comments that she is hoping the said display will draw many visitors and will spark these people to take an interest into this point of the American history.
Aside from looking at how Japanese-Americans lived in centers throughout WWII, the exhibit also acknowledges the service of about 33,000 Japanese-American soldiers in the US military.
Part of the gallery is a diary written by Japanese-American Jimmie Kanaya. His diary chronicled his life as a soldier and POW in Germany. Kanaya joined the army April 1941 when he was 20 and went on to fight in France and Italy before being captured on October 1944.
A Congressional Gold Medal is also part of the exhibit. The said honor, one of the highest given to any US soldier, was given to Tokuji Yoshihashi for his extraordinary service during the war. Yoshihashi still lives up to this time at the age of 91.
According to the WWII veteran, he and his family was sent to an Arizona relocation camp at the outbreak of war. Two years after, he was drafted into the army. He was 21 that time. He went on to serve as part of the 100th Infantry Battalion, 442 Regimental Combat Team.
He recounted that he had to answer a loyalty questionnaire before he got admitted into service. In his exams, he was asked if he would really pledge his allegiance to the United States. he simply said that since he was born in America, he would gladly fight for the country of his birth.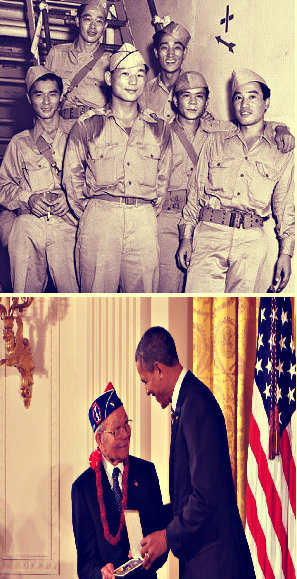 As for Lily Imahara Metz who is now 80 years old and residing in Baton Rouge, she has made it her quest t visit high school within her area to talk about her family's past bringing with her artifacts about that part in history.
According to her, though what happened during the war to Japanese-American families is a shameful part of America's history, it should not be hidden in the darkness lost in the pretensions that it did not happen.