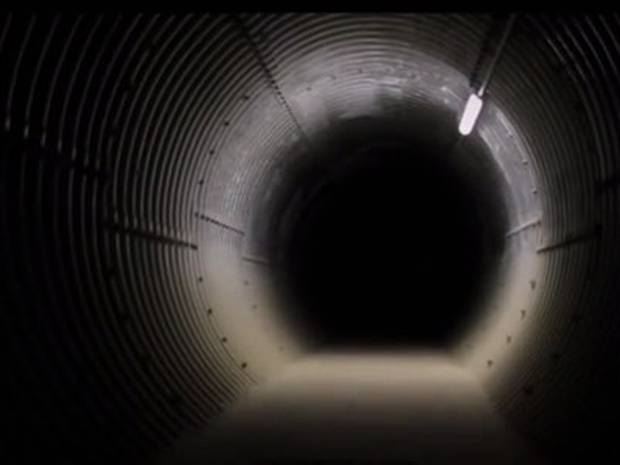 A factory used by the Nazis during the war has hidden a secret entrance to an underground nuclear facility and secret Nazi bunker in northern Austria.
The factory, in a small town called St Georgen an der Gusen, near Linz, was used by the Nazis during the war to as a weapons manufacturing site.
At the end of World War II, the Allies searched the over-ground facility, but they did not uncover the vast underground nuclear centre of 75 acres. It is thought that the facility is connected to Bergkristall factory, which is where the first jet fighter was built.
The secret entrance was found by filmmaker Andreas Sulzer, who is making a documentary about the Nazis. In his research he discovered an American intelligence report from 1944, which suggested that a secret nuclear facility was in the area.
The filmmaker used the historical reports plus radiation testing, which showed higher than normal radiation levels in the area.
The secret entrance was not easily accessible. The filmmaker and his team had to use diggers to dig through soil and break through concrete and granite in order to get to the entrance.
Andreas says he has found out that the Nazis picked prisoners from a nearby concentration camp who had specialist skills to actually work in the nuclear plant. The camp at Mauthausen-Gusen also supplied 320,000 prisoners as labourers to build the underground facility during the war, The Independent reports.
Andreas believes that it could have been the Nazis' biggest weapon making operation. The area was visited by Heinrich Himmler, head of the SS, in 1941.
Excavations have been pulled to a halt since a permit to work on historical sites is required in Austria. Due to its significance to the history of World War II, Andreas believes that the site should be opened and investigated. He is applying for the relevant visas and hoping to restart the excavation soon.
Already numerous war-time artefacts have been discovered, including soldiers' helmets and relics of the Nazi regime.