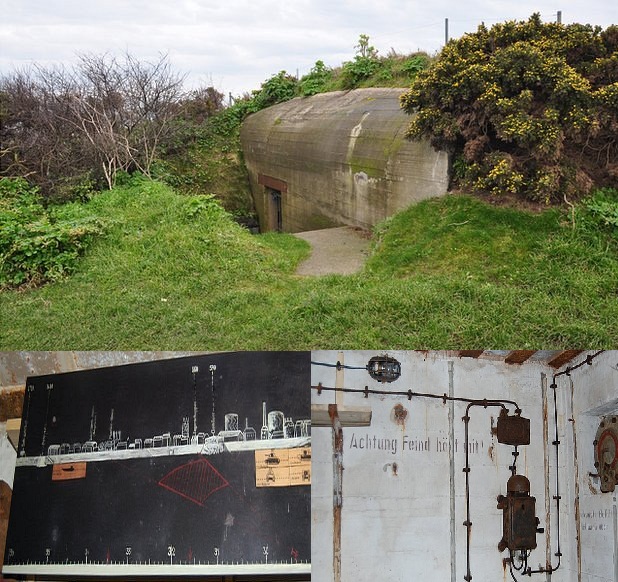 An unspoiled Second World War bunker in Guernsey will be exhibited to the public come spring this year.
The said Second World War bunker is located near the Halfway and was built by German troops who occupied the area as part of Hitler's Atlantic Wall meant to hinder any invasion by the Allied forces in Europe.
This Second World War bunker which originally contained an anti-tank gun still has its range-finding mural and equipment in place. Paul Bourgaize from Festung Guernsey, a historical group, further adds that the Second World War bunker is in "amazing condition".
He even pointed out that how the Second World War bunker retained its mint shape is a mystery considering it is situated on the island's east coast which is very much exposed to the elements.
Even its doors, grills, electrical fitting and even German writings can still be seen.
"We're told this was open for quite some time [after the war] so people were able to come in and out, but for some reason it was left all alone," said Mr. Bourgaize.
The group also did restoration on the Second World War bunker after they dug up its entrance.
The group's members will open the Second World War bunker to the public come May. Its opening is connected to the Visit Guerney's military-themed Heritage Week. Members will also act as the visitors' tour guide giving information about other defenses situated along Belle Greve Bay.
According to Mr. Bourgaize, these information will allow the public to understand how the defenses individually and as a group as they were designed to be "mutually self-supporting".
Before this said Second World War bunker was closed, its range board, the only one surviving from a 4.7 anti-gun bunker, was taken to be displayed at the German Underground Hospital.
Mr. Bourgaize and his group knew it was from the bunker based on photographic evidence. They even had a copy of it made.
"[It] basically gave them all their aiming points, it gave them all the landscape in front and also pieces of paper cut out maybe from a recognition manual showing different types of tanks and landing craft," he pointed out.