Møvik Fort at Kristiansand in southern Norway was built by the Navy of right-wing Nazi Germany between 1941 and 1944.  But sadly its use by right-wing extremists since 1959 to scrawl their graffiti such as 'Whites Only' and swastikas on bunker walls has resulted in the shelters being sealed.
The fort, originally named Batterie Vara by the Nazis after Major General Felix Vara, was constructed to obstruct Allied naval forces by sealing access to the Skagerrak strait and the seaways to Eastern Norway, the Kattegatt Bay, the Baltic Sea and the Baltic region.  Following the war, it became part of Kristiansand fortress in 1953.  Two of the four guns were destroyed shortly after closure in 1959.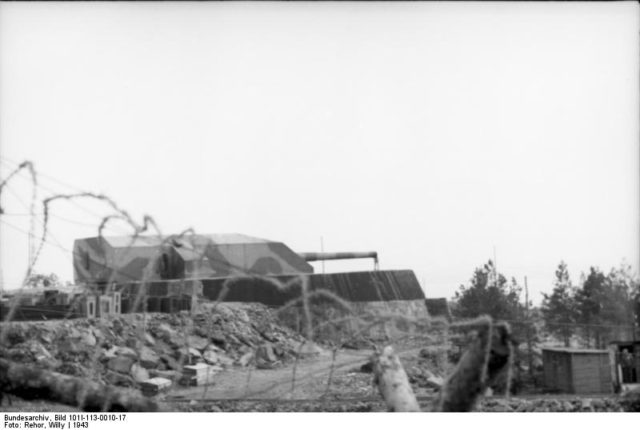 It is a shame not to be able to visit the structure, but as the years have gone by most of them have been closed, for safety reasons he supposes, said the anonymous photographer who has taken numerous photographs of the interior and was in most of the bunkers when a youth.
One of the images was taken during the Christmas holidays after dark when the temperature was 10 degrees below zero, and it was snowing outside. It was rather cozy, said the photographer, Mail Online reported.
Møvik now has a museum called Kristiansand Cannon Museum, but it does not include the bunkers explored by the photographer.