A group of World War Two sea forts that have been abandoned since the mid-1950s off the coast of Whitstable in the UK may be renovated into luxury accommodations.
The Maunsell Forts are armed towers built in the Thames and Mersey estuaries during the Second World War to help defend the United Kingdom. They were operated as army and navy forts, and named after their designer, Guy Maunsell.
Nore Army Fort was badly damaged in 1953 when the Norwegian ship Baalbek collided with it, destroying two of the towers, killing four civilians and destroying guns, radar equipment and supplies. The ruins were considered a hazard to shipping and dismantled in 1959–60. Parts of the bases were towed ashore by the Cliffe fort at Alpha wharf near the village of Cliffe, Kent, where as of 2006 they remain visible.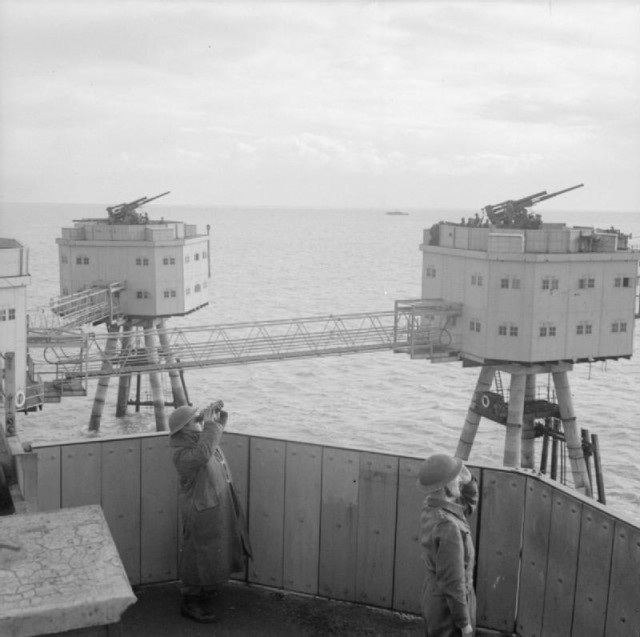 One of the Shivering Sands towers was lost in 1963 after a ship collided with it. In 1964 the Port of London Authority placed wind and tide monitoring equipment on the Shivering Sands searchlight tower, which was isolated from the rest of the fort by the demolished tower.
They were decommissioned in 1956 after World War Two had ended because they were no longer needed.
A creative agency and designer have joined together to come up with the details of the renovation requirements and how the forts could become the next big thing in luxury hotels. The plans detail how the forts would be interconnected, with luxury suites for hotel rooms as well as a bars, restaurants, banqueting facilities, and terraces looking out to sea and back to the British coastline.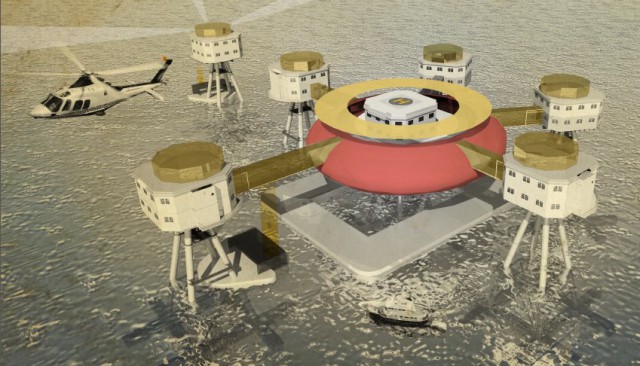 The project has been called "Operation Redsand Forts" and is being promoted as a unique leisure experience which would target the rich and famous, who value the privacy and security that the forts would provide. Estimates suggest that it will cost around £40 million to complete the entire project.
Interest has also been garnered from another hotel company which has built a floating hotel on the River Seine in France. These forts no longer have an owner as such, but are built on land that is owned by the Crown Estate. To bring the project to fruition would need authorization from the British Crown, Maritime Marine Organization and Port of London Authority.
"Redsandsforts" by Russss – Own work. Licensed under CC BY-SA 3.0 via Commons.