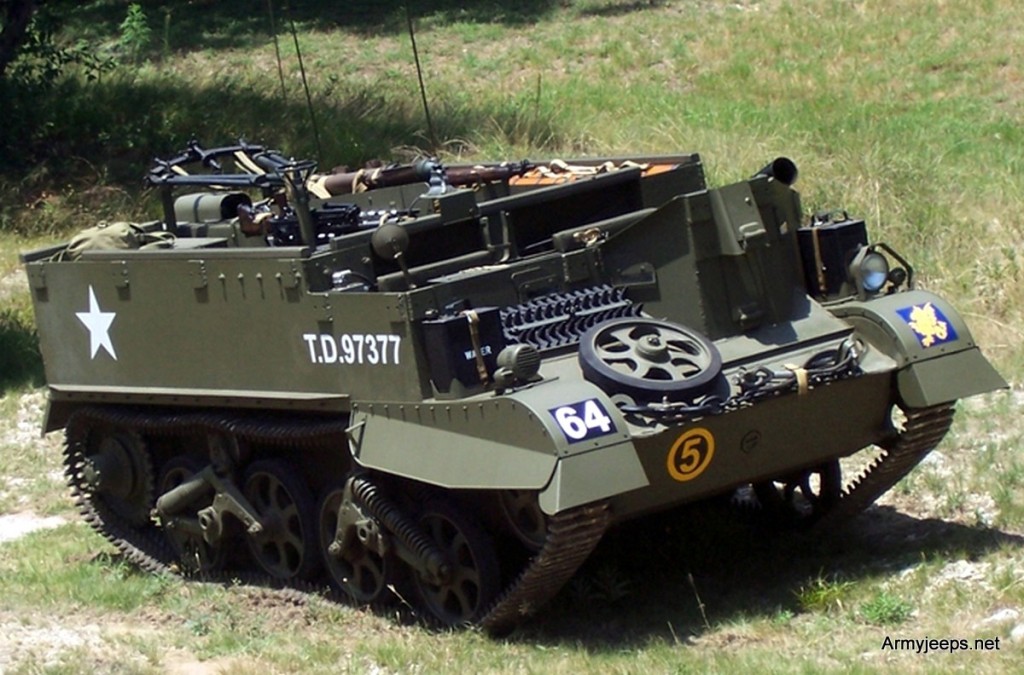 This is Absolutely the best T-16 that I have seen by far in my 40 years of selling MV's ,
There could be one out there somewhere as good and as complete but I see no way one could be better. It has gone through a complete and very detailed ground up restoration ( Photo documented ) and has more original as issued accessories with it than I thought was possible.
I could go on & on but the photos will speak for themselves and and with the photos will be posted the description of the restoration . The vehicle has been Home garage stored and starts and runs as New.
Accessories if fully tricked out as shown in the photographs:
Gun mounts for PIAT (rear transit and front action), Bren Guns (rear transit and front action), Two Rifles and Smoke Discharger.
Original PIAT (live) with one display dummy bomb in the cradle
4-Inch Smoke Discharger with mounting bracket (live Class III registered weapon)
Two Enfield Number 4 Mark I service rifles (live)
Two demilled Bren Light Machine Guns
Bren Gun Folding Tripod in correct mounts over the engine ventilator at the rear
NOS engine hand crank and NOS engine hand crank shaft
Wartime British two-part pick and shovel
New made pry bar to fit original spec pioneer tool carrier with other tools on the rear
Spare NOS road wheel mounted on the front
Recover chains and braided steel cable with NOS canvas tie down on vehicle front
Six 2-bomb containers for transit of 4.2-Inch mortar bombs
Four 3-bomb containers for PIAT bombs (made for the 3-inch mortar bombs but externally identical)
Carrier megaphone/loudhailer
Three fire extinguishers in their wartime mounting brackets
Section of spare chemically dipped track mounted on the driver front armor
Matched and restored 1939 dated British Oil and Water cans mounted in their correct brackets
Five of the very rare original leather crewmen bailout equipment bags
Custom canvas cover made to wartime specifications that covers/encloses the wireless/radio operator's compartment.
Complete wartime NOS Wireless Number 19 set with all control boxes, crewmen headsets, microphones, wartime signals satchel bags, cables, power supply, shock mounts, aerial mounts and aerials. Three aerials are shown on the carrier but we removed one after discovering that the vehicle crews only used two and the third was meant to be an alternate mounting location. The third aerial mount is included but not bolted on.
Price As Shown : $59,500.00
Location : Austin , Tex. 78736