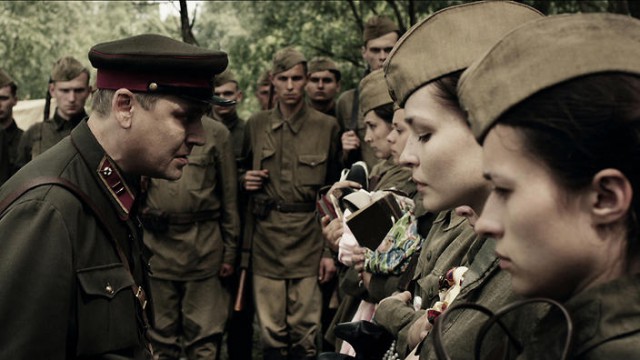 WWII was a period of great horror for the military and people of Russia. At least 20 million people are believed to have died when Germany broke their treaty and invaded in 1941. Hitler had been on a warpath to spare neither servicemen nor civilians, resulting in a massive material and personal loss for the country.
Over the years, Russian filmmakers have utilized the memories of this loss to weave a rich tapestry of cinematic storytelling. These films do not take the Hollywood route of delivering thrills through massive battle scenes and illustrating the glory of defeating your enemies.
Instead, they tell war stories that are serious and hard-hitting, yet sublime in a way that make the audience contemplative of the human condition and the cost of war.
Thus, it is fitting that on the 70th anniversary of Russia's defeat of Germany, many of the films being shown in the 12th Russian Resurrection Film Festival (RRFF) in Australia portray the subject of war, especially WWII.
According to the co-directors of the festival, Greg Dolgopolov and Nick Maksymow, "The struggle against the Nazi invasion for Russians is like what Gallipoli is to Australians. It was a nationally unifying event of enormous national significance whose ramifications are still felt today. It has become sacred material".
Dolgopolov adds, "What that tends to mean in cinema is that it's a never-ending source for explorations in humanism. Russian war films tend to eschew action – blood and guts and the horrors of war – and are about the relationships between people, whether they're behind the lines, novice soldiers, or women and children.''
Though there are some comedies included in the festival's roster, more than a quarter of the films being shown are war movies. Out of the 24 films on the schedule, six are set during WWII and the two opening night films focus on the role women played in armed conflict.
Dimitri Meskhiev's film Battalion (2015) will be the opening feature at Sydney, Melbourne, and Perth. This film tells the story of the 1st Russian Women's Battalion, which was created to inspire disheartened male soldiers. The aim was that the sight of women in battle would motivate them into action.
Maksymow believes that the female protagonist of Battalion is representative of Russian women of that time. "She was very hard, very tough—a force of nature. That reflects the fact that Russian women have tended to play a much bigger war than just sewing uniforms, and maybe that's part of the trauma of Soviet society—women becoming masculinised, which radically changed the social fabric."
The gala opener in Brisbane and Canberra will be Sergei Mokritsky's Battle for Sevastopol (2015), which is based on the real story of a female sniper who travels to the United States to convince Roosevelt to open a second front.
The retrospective titles on the program include Elem Klimov's Come and See (1985), a film considered by many as the greatest war film ever made. Come and See expounds the devastating nature of war, despite showing very few scenes of actual combat, and leaves the viewers overwhelmed and introspective.
Another retrospective film being featured is Grigorii Chukrai's poetic film Ballad of a Soldier (1959), which was nominated for an Academy Award for Best Original Screenplay. This film shows combat only in the first ten minutes and tells the story of a Russian soldier on leave.
Other retrospective titles include Nikolai Lebedev's The Star (2002), Sergei Bondarchuk's They Fought for Their Motherland (1975), Alexei German's 20 Days Without War (1976), and finally Dmitry Meskhiev's Our Own (2004).
A trend is distinctly seen when reviewing these films. These are war films "with hardly any war in it." These features depict the human condition during the time of war and question the audience's perceptions of war and personal identity, SBS reports.
This is why Russian filmmakers are so successful in making war movies. We could replace the WWII settings with modern-day warfare, but the emotions and themes being explored would timelessly keep hitting home.