Legendary rock band KISS – known for their face paints, ornate outfits, hard rock music out-of-this world performances – went make-up less and pulled out acoustic guitars for a recent concert. However, the band is not up for a music path shift. The change was for one day only and benefited the Thayer Oregon Military Museum.
KISS held a benefit concert for the renovation of the said museum. And according to reports, the rock band's $2,500-per-ticket show the night of September 14, Sunday, was able to raise over $1 million. The project is somewhat personal for KISS since the military museum is named after the father of the band's lead guitarist, Tommy Thayer. Brigadier General James B. Thayer, now 93, served during the Second World War and is even a celebrated war hero. During his service, he was responsible for liberating a Nazi death camp.Reports further went on that KISS did a 14-song set. They ended their benefit concert with their unplugged version of the song Rock and Roll All Nite. An auction was also held that same day of the concert, which included one of the guitars of KISS member Paul Stanley. The item went under the gavel for $20,000.
The Thayer Oregon Military Museum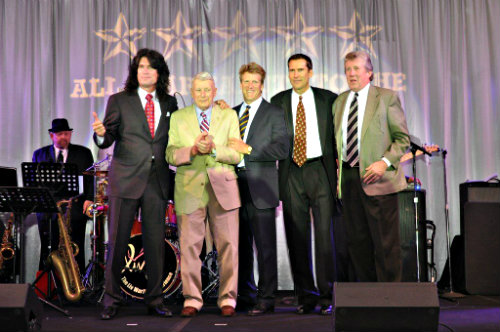 The Thayer Oregon Military Museum is a joint project of the Historical Outreach Foundation and the Oregon Military. It is in the Oregon's National Guard's Camp in Withycombe, Clackamas. In interviews, rock band KISS communicated their high regard for the men and women in uniform who served in the military especially those who did during the Second World War. AS KISS frontman Gene Simmons puts it, countless of people lost their lives in wars just so the rest could enjoy living theirs in freedom. He added that building a monument in honor of those who served is the "least we could do".