Floyd Carter Sr was an outstanding police officer, according to his peers. He was awarded the Congressional Gold Medal, one of the police force's highest honors. Recently, the acclaimed officer passed away at the right old age of 95. The New York Police Department paid tribute to Carter in a newspaper article.
Floyd Carter was known for his contribution to the Tuskegee Airmen, but his achievements and unwavering support for the NYPD have gone unnoticed. He spent almost three decades with the Department. Carter's career highlights include the many times he spent as a protector for visiting heads of state, such as Cuba's Fidel Castro and the Soviet leader Nikita Khrushchev.
Carter hailed from Yorktown, Virginia. He joined the African-American pilots at Tuskegee and eventually rose to the rank of Air Force Lieutenant Colonel. Luck was in Floyd's favor, as it was there he found the love of his life and married Artherine. She was working in an all-female plane repair crew.
In addition to serving during WWII, Carter few in the Korean and Vietnam Wars.
He transferred to the Air Force Reserves in 1947. By 1974 he was commander of the 732nd Military Airlift Squadron in the state of New Jersey. Carter had worked simultaneously with the NYPD since 1953, for a different experience and to help his fellow man more directly. He earned his investigator's gold shield in 1956. After 27 years, he retired.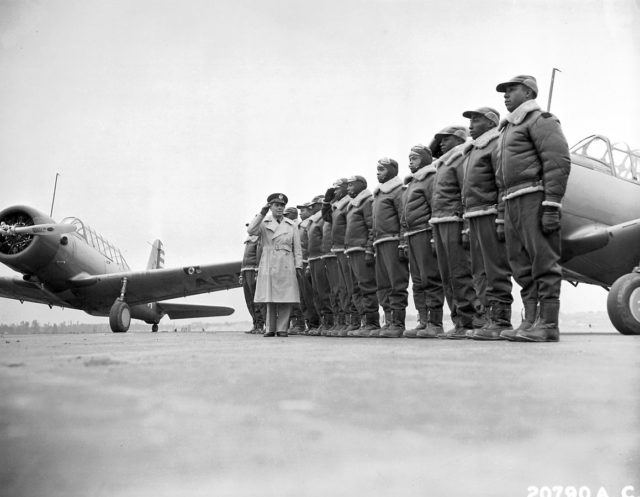 During his time as a designated protector of Fidel Castro, he discussed politics with the communist, hoping the government would do the same and solve issues in a civilized way. Oddly enough, he was called up to serve during the 1960s Cuban missile crisis.
Carter stayed active and continued to serve well into his 90s, even participating as a guard at mainstream events in 2015. Charles Rangel saluted the dedicated officer in 2005 with a written statement of his career achievements.
Carter was presented in 2007 with the prestigious Congressional Gold Medal by President George Bush. It was seen as a crowning point for him and his family's name.
In 2012 Carter was offered a place to watch the George Lucas film about the Tuskegee Airmen and the first black pilots in America. The movie was called Red Tails and released to mixed reviews.
Floyd Carter Sr served as the ideal role model for any aspiring pilot. He had a long career with plenty of awards and achievements. He has been recognized, remembered and celebrated by the New York Police Department and multiple Air Force organizations.
It confirms his reputation as a significant figure in the justice field. His children surely have a reputation to live up to and can be proud of having a father who was so respected by many of his peers and fellow citizens.
Floyd Carter Senior will continue to be celebrated in memorial services in the future. He will live on in the hearts and minds of many.