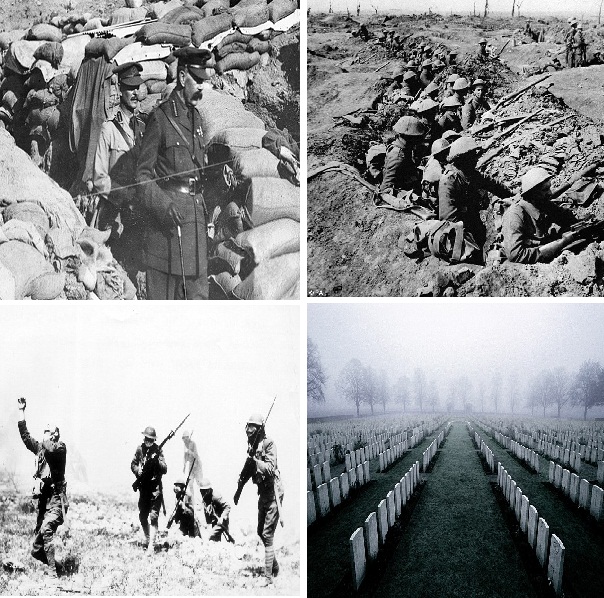 UK – A recent report showed that only a measly few Britons knew that the First World War happened beyond the Western Front, that is Europe. 
This British Council research revealed that the knowledge of most Britons about the Great War some 100 years ago is largely limited to trench warfare and combat operations in the Western Front.
This said document, Remember The World As Well As The War, gives the low-down on how Britons know so little about the pervasiveness and the effect of WWI on a global scale. It also calls on not just UK but the rest of the world to make use of the WWI centenary commemorations to get a better insight on the conflict's global nature.
The said report resulted from a YouGov survey for the British Council involving about 1,000 to 2,000 people in the UK (who took the survey online). The said survey was also posted in Egypt, France, Germany, India, Russia and Turkey.
The said survey found out that:
Only 38% of Britons are aware that North America played a part in WWI, 34% know the Middle East was in it, too and a mere 21% and 225 have an inkling that Africa and Asia were involved in it respectively.
There is an extensive lack of understanding about the impact of WWI – 62% of Britons have the awareness of the connection between the Great War to the rise of Nazism in Germany but only 37% are cognizant of its connection to the rise of Communism in Russia.
32% of the surveyed Britons associated WWI with the fall of the Ottoman Empire, 27%identified the war with the creation of the United Nations and only 11% know it had something to do with the ongoing conflict between Israel and the Palestinians.
The research also found these out among the other seven countries in surveyed:
72% of the individuals surveyed overseas acknowledged that their countries are still affected by the consequences brought by WWI.
45% of the people surveyed in India and 28% in France and Russia said UK's role during the Great War had a positive effect on how they see presently see the country.
However, 34% of those surveyed in Turkey and 22% in Egypt view UK negatively because of its role in WWI.
Furthermore, the report, which was published last February 11, called on Britons and the rest of the world to capitalize on the coming WWI Centenary celebrations and make use of it to help people know the ongoing effect WWI has on the nation-to-nation relationship throughout the globe.
The director of strategy at the British Council, John Worne, has these words to say in effect of the survey:
"Our research shows that the things we in the UK know and remember the most from the First World War are the harrowing images and iconic stories from the Western Front – and rightly so.


But we shouldn't forget that the war touched many other parts of the world. Far more countries fought and were affected than we generally think.


Even a hundred years later a person from the UK travelling for business or pleasure will find the war still influences the way people overseas view the UK."