Robert Connell never met his grandfather, John, but feels he knows him due to the astonishing amount of memorabilia that has been passed from generation to generation.
On April 9, he proudly wore his grandfather's medals to a moving service at Edinburgh Castle in Scotland. Thanks to the memorabilia, he was able to reconstruct details of the hero who died April 15, 1917, when struck by artillery shrapnel on the battlefield of Arras, France, which also took the lives of over 18,000 Scots.
More Scots fought at Arras than in any other battle in the war.  April 9 marked the start of the 38-day battle.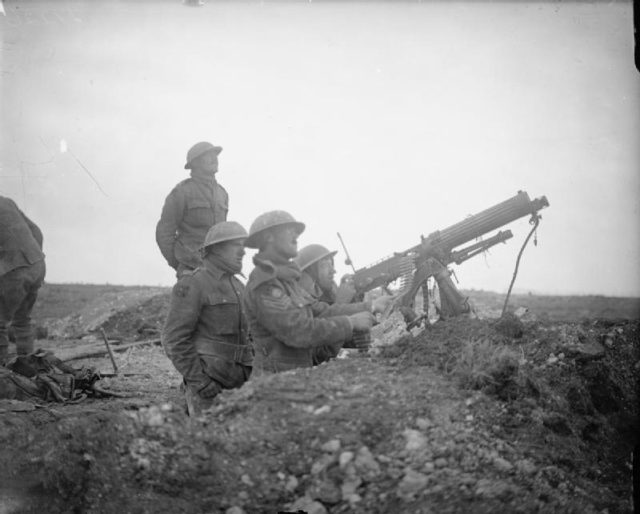 In addition to a service at the Scottish National War Memorial in the capital, there was a commemoration at the Fauborg d'Amiens Commonwealth War Graves Cemetery in Arras.
A trio of three generations of the Connell family, including Robert, has upheld the tradition of having served with the Argyll and Sutherland Highlanders.
Robert's father, James, was very young when his father, John, was killed, who was the inspiration for James's enlistment and fighting in the Second World War.  Robert enlisted in 1971 and served for 30 years.  His son Dennis was a former piper in the Argylls.
Robert was given John's personal effects four decades ago. Today, they are his most prized possessions.
He has all of his service records and knows he was born in Barony, Lanarkshire in 1897 and joined the Army when he was 18 years old.
In the papers is a travel warrant dated January 20, 1915, stating his father was two at the time, his grandmother and four children, a free pass from Bombay, India to Stirling, Scotland.
Robert believes the regiment was in India at that time, but when the notice was posted to serve in the First World War, the families and wives would have been returned home.
Other items in the collection include a telegram received on July 26, 1917, telling the family of his death.  Robert, who has four sons and ten grandchildren, believes his grandmother knew beforehand, and the telegram was only confirmation, he said.
He also has a scroll from King George and additional goods including John's soldier's box, which would have been hauled through the trenches.
Robert and his sons plan to visit John's grave in Athies Military Cemetery not far from Arras, later in 2017.
Forty-four of the 120 battalions that composed the 10 British assault divisions in the battle were Scottish.  In addition, seven Canadian battalions with Scottish names participated, Sunday Post reported.
The daily casualty rate averaged 4,076, greater than at the Somme.
The memorabilia will always stay in the family.  It's too touching to part with, Robert said.