A small part of history was no match last weekend for pounding waves that snapped a section of the renowned S.S. Palo Alto, a First World War-era cement ship, secured in California's Monterey Bay.
Record waves of 34 feet, according to the National Weather Service, cracked the section closest to the shore. It also caused the pier on Seacliff Beach, which was built to link the ship to the beach, to be closed temporarily, it was reported.
The vessel was part of an emergency fleet of two dozen ships made from ferroconcrete and commissioned by Emergency Fleet Corporation during the First World War, according to the Washington Post.
Ferroconcrete, a mixture of steel and concrete, was viewed as an inexpensive material to make than steel. However, when the shipbuilder finished the 420-foot ship, the war ended.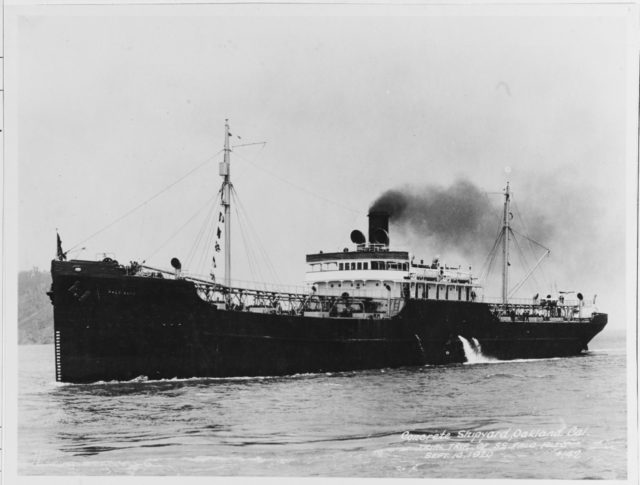 Its premier voyage in 1929 was to Seacliff Beach, where it was used as an amusement ship before becoming a fishing dock, then a synthetic reef for marine life. Its decay over time was hastened during winter storms last year that opened the ship's rear half, Time reported.
In Monterey Bay, they've seen very big surf, with little respite in between. It's that repetitive beating down by the ocean that seems to have the greatest influence on the ship, said Bill Wolcott, State Parks public safety superintendent.