Seventy-two years after it fell into Allied hands, one of the largest combat vehicles to see action in the Second World War is arriving in Southampton from the US – bound for The Tank Museum in Dorset.
The 70 ton Panzerjäger Tiger (P), commonly known as Elefant, has undergone a historic 3,500 mile return journey across the Atlantic.
It was captured near Anzio, Italy, by US troops in June 1944 – and quickly shipped stateside for military evaluation.
Tank Museum Curator David Willey said: "Tiger tanks like this one have a powerful reputation which was underpinned with Nazi propaganda at the time.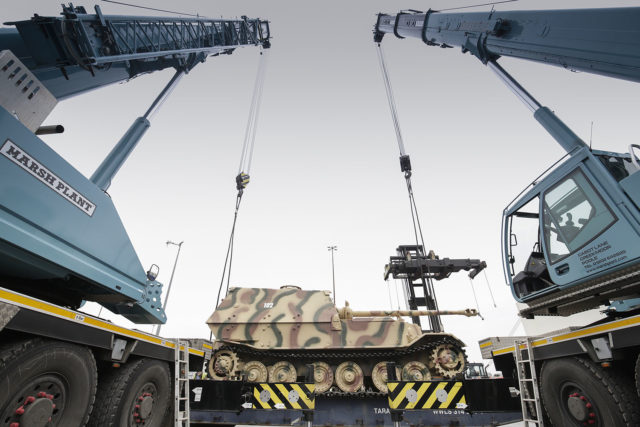 "This reputation has persisted beyond the war itself into books, films and video games."
The tank is being loaned from the Ordnance Museum at Fort Lee, VA, by The United States Army Centre of Military History and is one of just two surviving examples of the 91 Elefants that saw service with German forces.
It will be the first time that an Elefant has ever been seen in the UK.
"This mythical reputation, coupled with their rarity, is what makes them of such great interest. But in truth, the myth has elevated them to be greater than the reality." David added.
Designed by famed auto-engineer Ferdinand Porsche, the Elefant was a self-propelled anti-tank gun and member of the 'Tiger family' of Second World War German tanks.
Before serving in Italy, it took part in the Battle of Kursk, which remains the biggest tank battle in history.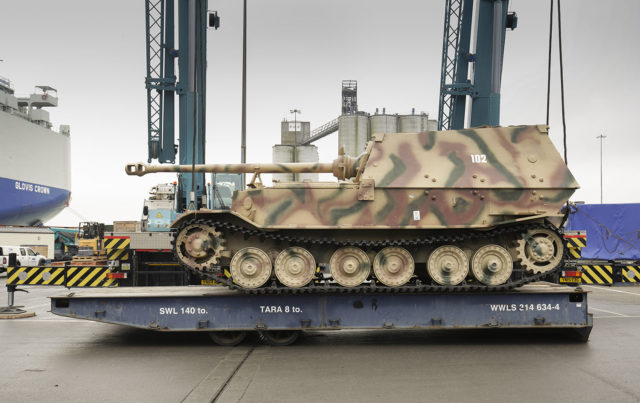 Its final destination is The Tank Museum at Bovington in Dorset, where it will feature in 'The Tiger Collection – the Tanks, the Terror & the Truth' exhibition sponsored by World of Tanks.
"Tigers are large and impressive by contemporary standards – but there is a moral responsibility to remember what they were used for and the regime who created them," said David.
"Representing less than 7% of their wartime tank production, Tiger tanks failed to have a real impact and our exhibition will be presenting a more balanced account of these vehicles, along with views of veterans."
Set to open in April 2017, the exhibition will bring every member of the Tiger tank family together in one space for the first time in history. However, one example that has eluded the Museum will be appearing virtually, courtesy of exhibition sponsors World of Tanks.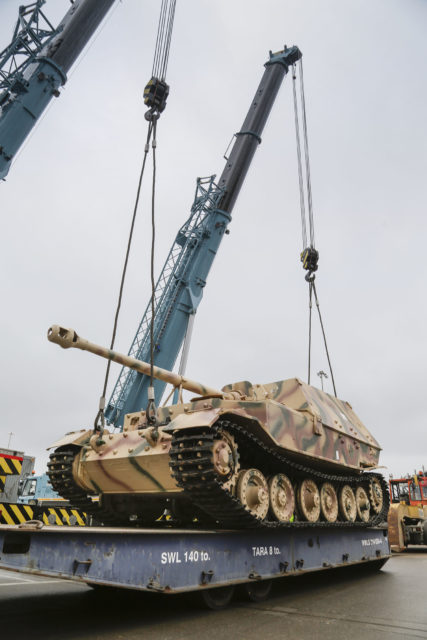 "We're taking our experience of creating historically accurate models for our World of Tanks video game and using this to create an exhibit to complete the collection," said Richard Cutland, World of Tanks European Head of Military Relations.
"Using the latest digital technology, visitors will be able to see a full-sized Sturmtiger in the exhibition with the use of our Augmented Reality App. We're pleased to be supporting an exhibition of such international significance."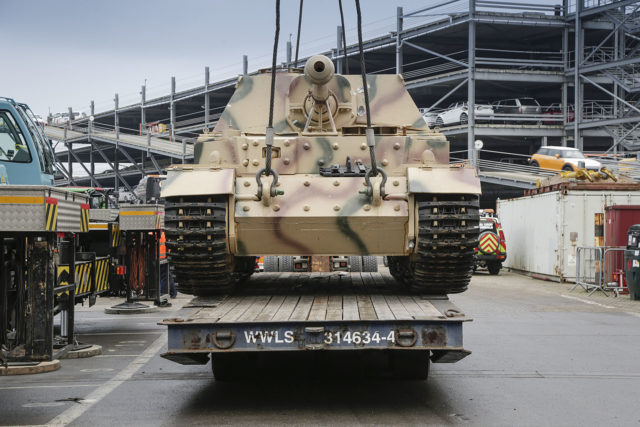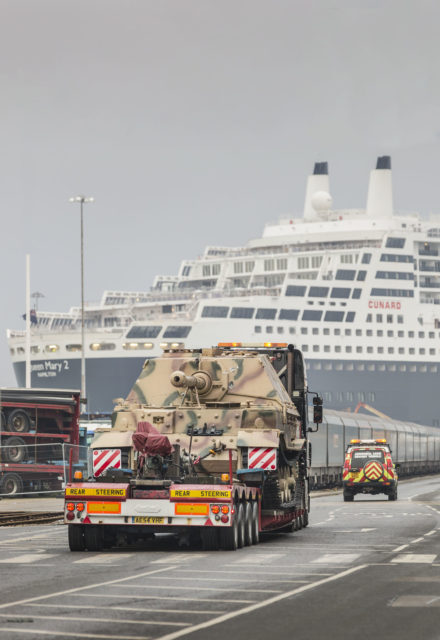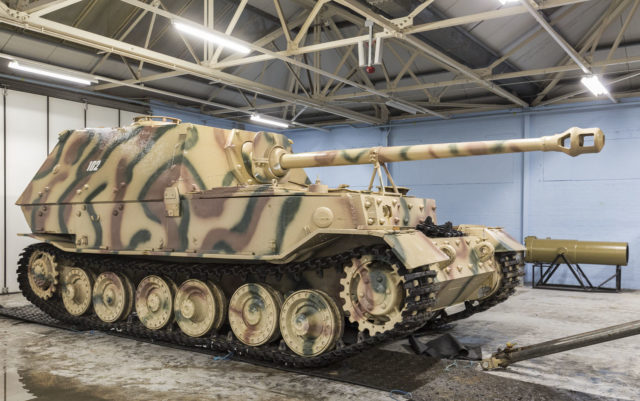 ENDS
For more information contact:
Ed Baker at Deep South Media on 01202 534487
Nik Wyness, Head of Marketing at The Tank Museum,
pr@tankmuseum.org | 01929 405 096 x234 +44 7801099390
Roz Skellorn | Marketing@tankmuseum.org
ABOUT THE TANK MUSEUM
The Tank Museum at Bovington in Dorset holds the national collection of tanks and brings the story of tanks and tank crews to life.
With over 300 tanks from 26 nations, The Tank Museum holds the finest and most historically significant collection of fighting armor in the world. These range from the world's first ever tank, Little Willie, through to the British Army's current Main Battle Tank, Challenger 2.
Eight powerful exhibitions tell the story of armored warfare spanning over 100 years of history. As you explore the Museum's seven large halls, you come face with face to face with tanks and hear incredible true stories from the last century.
The Tank Museum is an independent Museum and registered Charity.
http://tankmuseum.org/home
ABOUT WORLD OF TANKS
World of Tanks is published by Wargaming, an award-winning online game developer and publisher, and one of the leaders in the free-to-play MMO market. Founded as a privately held company in 1998, Wargaming has shipped over 15 titles. Currently, Wargaming is focused on its team-based MMO war series dedicated to mid-20th-century warfare that includes the armored World of Tanks, the airborne World of Warplanes, and the naval World of Warships. The three intertwined titles form a common gaming universe integrated within the portal www.wargaming.net.
As part of its multiplatform line-up, the company has introduced World of Tanks on Xbox and World of Tanks Blitz on mobile platforms, Windows 10 PCs and Mac OS X. Launched in 2014 and 2015, World of Tanks on Xbox introduced epic tank-on-tank battles to console gamers and offers the first cross-platform gaming experience between Xbox 360 and Xbox One. In 2016, Wargaming released World of Tanks for PlayStation®4, continuing its console campaign.
A message from the Tank Museum:
"Please Support Us: As a charity, we rely on public support for all our activities. Our work is funded entirely by people like you. With your support, we can continue to create content. With the right support we might be able to do it more regularly – and can be even more ambitious. Please Click on the Banner Below"