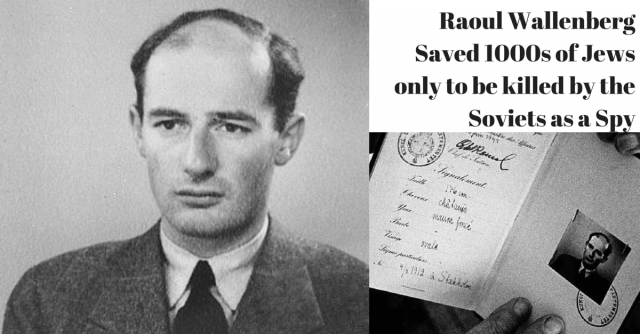 Raoul Wallenberg rescued thousands of Hungarian Jews from deportation to Nazi extermination camps. Perhaps the most interesting thing is that he was only 32 years old at the time, and he assumed the critical role of a Swedish diplomat, distributing diplomatic passports to Jews in Hungary which provided them with diplomatic immunity, thus prevented them from being sent to Nazi concentration camps.
Raoul Wallenberg was a World War II hero who risked his own life for the sake of humanity.
Early Life
Raoul Wallenberg was born in 1912 in Sweden at a town near Stockholm. His father was known as Raoul Oscar Wallenberg and he died 3 months before the birth of his son, Raoul Wallenberg. Raoul was therefore brought up by his mom (Maria Wising) and his grandmother (Sophie Wising) since his maternal grandfather had died three months after he was born. The boy thus became a bundle of joy for two recently widowed women. Later on, his mother married a man known as Fredrik von Dardel and they had two kids, a boy and a girl.
In 1931, one year after finishing high school, his paternal grandfather sent him to the University of Michigan to study architecture. During his vacations, he would write letters to his grandfather telling him how much he enjoyed hitchhiking which had become his favorite recreational activity while studying in the US.
After graduating from the University of Michigan in 1935, he returned to Sweden only to find out that he could not get a job as an architect with his American degree. With the help of his grandfather, who was a renowned diplomat, he secured a job in a Swedish Construction company which had a branch in Cape Town South Africa. He came back to Sweden in 1936 after working for six months in Cape Town and with the help of his Uncle, Jacob Wallenberg he secured a job at the Central European Trading Company which was owned by a man known as Kálmán Lauer, who was a Hungarian Jew residing in Sweden.
Saving 1000s of Jews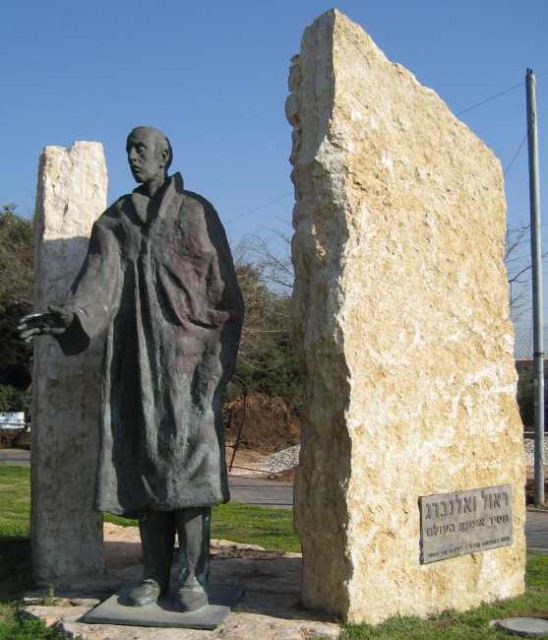 Raoul Wallenberg monument in Tel Aviv, via Wikipedia
Early in 1938, Hungary just like neighboring Germany passed some Anti-Semitic laws. Due to this Kálmán Lauer who owned the Central European Trading Company was no longer able to fulfill his obligations in Hungary because of the Anti-Semitic laws and he thus made Raoul Wallenberg his personal representative in both Hungary and Germany. Raoul made multiple trips to Hungary, and he excelled in this position such that by 1942 he was made joint owner of the company. By this time, he was able to speak Hungarian, and was observing Nazi activities in both German-occupied Hungary and Germany.
In 1944, at the height of the mass Jewish deportation to concentration camps, Raoul Wallenberg was chosen to organize rescue operations for the Jews in Hungary. His selection came as a result of his familiarity with Hungary, and also because he would be able to play his role undetected since the Wallenberg family was involved in various business ventures with the German government.
Raoul Wallenberg was thus chosen as the man to lead and organize the rescue program. On his arrival to Hungary, Raoul Wallenberg was able to organize a mass of `protective passports` distribution exercise most of which were actually forged but passed undetected by German officials.
He also established various safe houses under the disguise of Swedish Centers such as `The Swedish Library` and the Swedish research institute complete with a Swedish flag, although their real purpose was to host large numbers of Jews.
Through his efforts, thousands of Jews were saved from persecution in Hungary.
"Liberation" and Disappearance
When the Red Army invaded Budapest in early 1945 Raoul Wallenberg was summoned by General Malinovsky on the allegations that he was an OSS spy, and that`s the last that was heard of him. It is believed that he was transferred to Moscow and was later taken to Lubyanka prison for interrogation. According to soviet officials, he died in 1947 due to a cardiac attack although others claim that he was executed at the Lubyanka prison.
Raoul Wallenberg has been nominated twice for the Nobel Peace Prize, and multiple monuments and museums have been created in his honor. He also has been declared an Honorary Citizen in Canada, the United States and Israel.