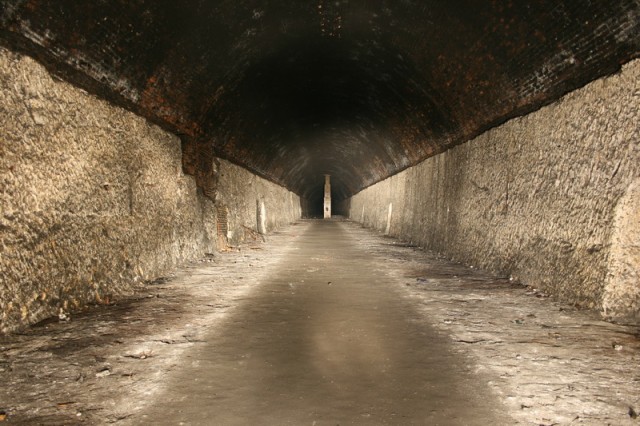 The BBC reported on January 12, 2014 the story of Ramsgate and the underground tunnels.
Many people think that Dover was the most important town that was on the front line during WWII. While it may have been an important location, it wasn't the only one. Ramsgate also played a very significant role in the defense of the UK.
Many of the town's wartime secrets lie buried and forgotten underground. Nearly sixty feet below Ramsgate lies a network of tunnels that extend for three and a half miles.  These tunnels were created in only nine months at the beginning stages of WWII and the men used mostly picks and shovels.
During the war, they became a refuge for nearly 26,000 people. These tunnels provided them with shelter from air raids.
The tunnels were abandoned for nearly 70 years, but Phil Spain and the Ramsgate Tunnels' Team has been working on a project that will restore them.
Inside Out meets Phil to hear about the forgotten history of Ramsgate's underground tunnel system.
https://youtube.com/watch?v=kzI113MTUwU