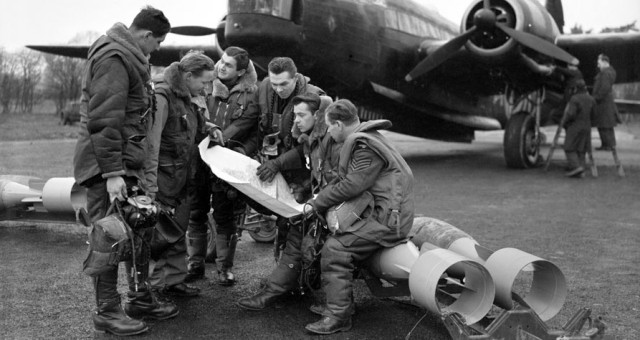 Bomber Command lead by Air Chief Marshall Sir Arthur Harris had a very clear Motto 'Strike Hard Strike Sure', the idea was to strategically target and destroy military bases and civilians complexes essential for Nazi war machine.
RAF Bomber Command was formed in 1936. At the time it was argued that a strong bomber force provided a deterrent to aggression, as bombing would result in complete and inescapable destruction on both sides. The reality was very different.
Throughout the war a total of 364,000 bombing missions were carried out by the Bomber Command's units dropping almost 1,030,000 tons of bombs over various sites all over Nazi Germany. During the campaign more than 55,573 airmen died, which was more than half of the total Bomber Command force. The Bombing missions undoubtedly helped in bringing Germany to its knees and destroying the German war machine. The controversy arose with the number of causalities caused by the bombing mission which amounted to more than half a million people, most of whom were civilians.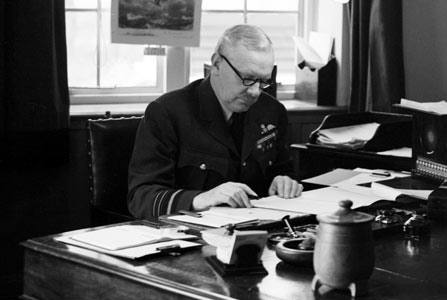 Arthur 'Bomber' Harris
Despite the fact that Winston Churchill advocated the bombing campaign and dubbing it absolutely essential for British security, he made no mention of the contribution of the Bomber Command in his famous Victory Day speech.
Later he categorically denied any involvement in the decision making process which lead to the bombings over Germany. This along with a stockpile of allegations from Germany in fifties and sixties, Air Chief Marshall Sir Arthur Harris and command's veterans had to face harsh criticism from human rights activists and others from the left.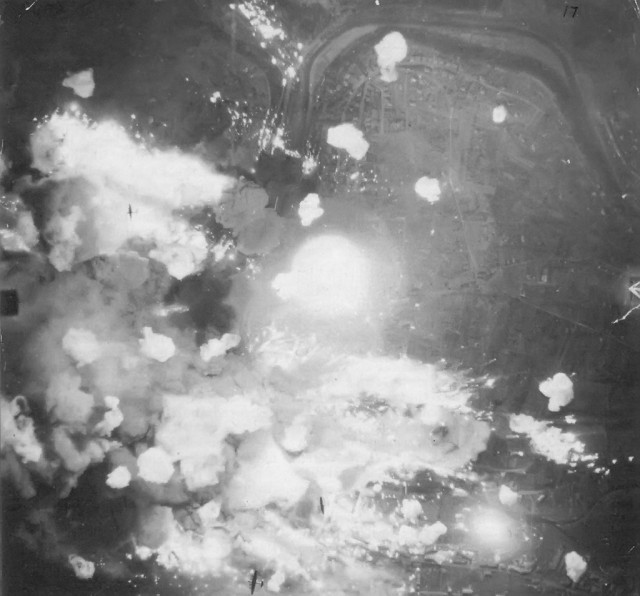 A photograph taken during a typical RAF night attack with Avro Lancasters far below
It took astonishing courage to endure the conditions. Flying at night over occupied Europe, running the gauntlet of German night fighters, anti-aircraft fire and mid-air collisions, the nerves of these young men were stretched to breaking point.
Most if not all the airmen went through immense psychological trauma for a number of reasons, including losing comrades at a higher rate than any other unit and the frequency of the missions they had to carry out on daily basis, the Mail Online reports.
The interior of the Bomber Command Memorial in London – Wikipedia
Although the building of the memorial gave the surviving veterans some gratitude and peace, however many had passed away before the monument was unveiled. Many felt that they were doing everything they could to safeguard countrymen from destruction at the hands of the Third Reich, and that what they did was not only justified at the time, it was the right thing to do.