The Queen is expected to pay a reflective and commemorative visit to the sites of Nazi death camp at Bergen-Belsen. British troops defeated the SS guards to liberate the prisoners from the camp almost 70 years ago. It is estimated that around 70,000 innocent prisoners died in the camp due to starvation and disease.
The site of the prison is now a memorial to the victims of the death camp. TheDuke of Edinburg will accompany the Queen in her trip to Germany. This tour has a great historic value since it is the first time that the Queen is visiting an actual concentration camp site. However, in the past she met a number of Holocaust survivors, both in her palace and other venues. The Duke of Edinburg played an active role in the war while he served in British Royal Navy.
According to the Buckingham Palace, Queen's visit to the camp is essentially a personal visit and will have reflective tone. The underlying theme will be to pay respect to those who needlessly perished at the hands of the Nazis.
On April 15, 1945 when British soldiers broke into the concentration camp by over powering the guards, they witnessed the scenes of unspeakable horror. Thousands of dead bodies were piled on top of each other in every corner. The smell of dead made breathing impossible and thousands of starving prisoners were relieved to have been rescued by the British. This camp was one of the many death camps liberated by the Allied forces up and down the European continent.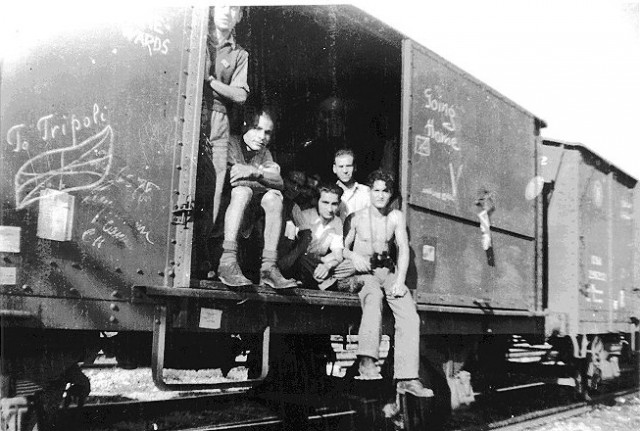 Survivors from Bergen Belsen
During her tour the Queen will visit a number of other war memorials in the country. The Queen will also lay flowers at an inscription wall built by the British in 1947 in memory of the victims of the concentration camp.
The Queen will also attend events to meet the survivors of the Holocaust and members of the Jewish & Christian organizations based in Germany.
Almost a decade ago, the Queen had hosted a special reception to commemorate the 60 years of the Auschwitz liberation. Around 300 survivors met the Queen along with British veterans who were involved in the liberation of Auschwitz prisoners, The Telegraph reports.
Her Majesty The Queen has previously paid a number of visits to Germany starting from 1965. She visited Germany again in 1978, 1992 and 2004. Most of her previous trips were of political nature but this visit is purely to pay respect to the victims of the death camp.