As a gesture of support for the veterans of Britain's wars, Prince Harry took to the skies in a 'Spitfire' and he seemed to be enjoying his maiden flight in one of the most famous planes of the Second World War. The Spitfire is considered a symbol of resilience and courage in Britain's war against the Nazis' air assaults.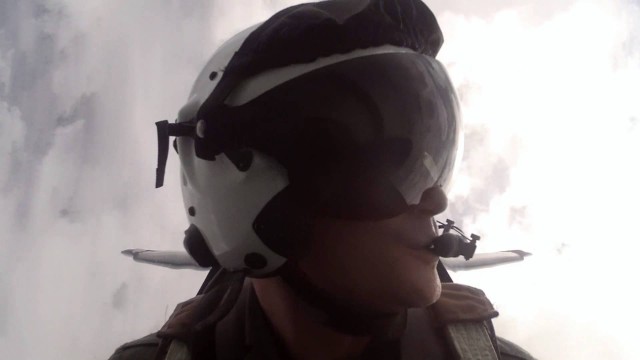 [Via]
Earlier in the day, Prince Harry met two of the veterans of some of the most recent British war campaigns. These servicemen have won a place in the scholarship for training on Spitfire planes. This scholarship programme was set up to help wounded veterans, both men and women, to learn flying and boost their confidence. The two servicemen are destined to take part in a historic flypast taking place on the 75th anniversary of the 'Battle of Britain'.
The Battle of Britain was considered the most ambitious and heroic campaign of the Second World War. The German Air Force, known by its German name, Luftwaffe, had launched an assault on mainland Britain in a bid to gain superiority over the British RAF and destroy as much infrastructure as possible. Initially, the Luftwaffe targeted merchant ships and the docks at Portsmouth they later targeted aircraft factories throughout the southern region of England; and in the last leg of the assault, the Luftwaffe turned to politically significant buildings and infrastructure. Britain replied with an amazing display of heroism and courage. British Spitfire pilots were involved in countless dogfights with Luftwaffe pilots and eventually forced Hitler to withdraw his campaign to invade Britain.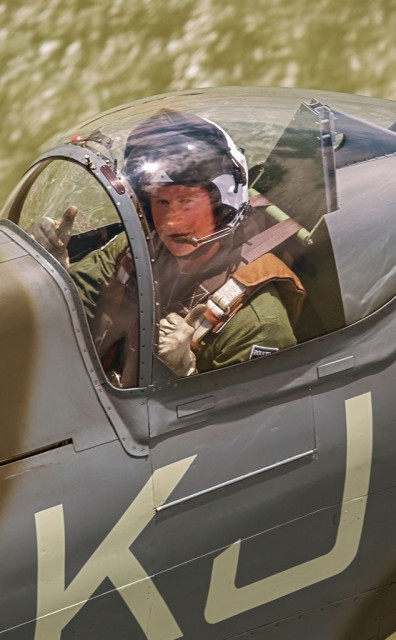 [Via]
The scholarship for the wounded veterans flying programme is supported by Prince Harry's Endeavour Fund and the Royal Foundation of the Duke and Duchess of Cambridge. The Boultbee Flight Academy established this particular scholarship, and in the first leg, two veterans were selected to take part in the training.
A former private in the Parachute Regiment, Nathan Forster, aged 27, and Corporal Alan Robinson, aged 36, an aircraft technician in the RAF, have been selected to take the course. Forster lost a leg in an IED explosion while on patrol in the notorious Afghan province of Helmand in 2011 and Robinson lost both his legs in an accident.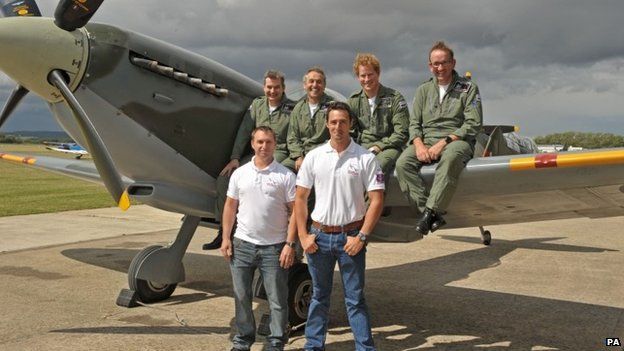 The scholarship was established by the Boultbee Flight Academy and is supported by Prince Harry's Endeavour Fund [Via]
The inspiration for the scholarship set up by Prince Harry is a famous WWII pilot, Douglas Bader. Bader claimed more then twenty individual successes in air campaigns in the war despite having lost both legs in a plane crash in 1931, the Yahoo News reports.
Prince Harry seemed especially delighted and said he felt honoured flying in a Spitfire. While conversing with his co-pilot (since the Spitfire variant he was flying in was a two-pilot model), Prince Harry expressed his feelings about the experience, and commented about the airmen who flew Spitfires during the Second World War, eventually winning the Battle of Britain.