Born in January 1920 in a small village in northern Italy, Enrico Sesenna grew up the youngest of nine sons. As a child, he toiled in the vineyards owned by his family while also maintaining the fields where they grazed their cattle.
It was a peaceful time, with World War I behind them and most Italian families unable to foresee the changes that would affect their beloved country. Soon, they would experience a new war and the imprisonment of thousands of Italian soldiers in distant locations such as Missouri.
"My father was only three years old when his father died (in April 1923)," said Sesenna's daughter, Augusta, who still resides in Italy. "My grandmother was a widow with nine children to support and she kept working in the fields with the help of the older children," she added.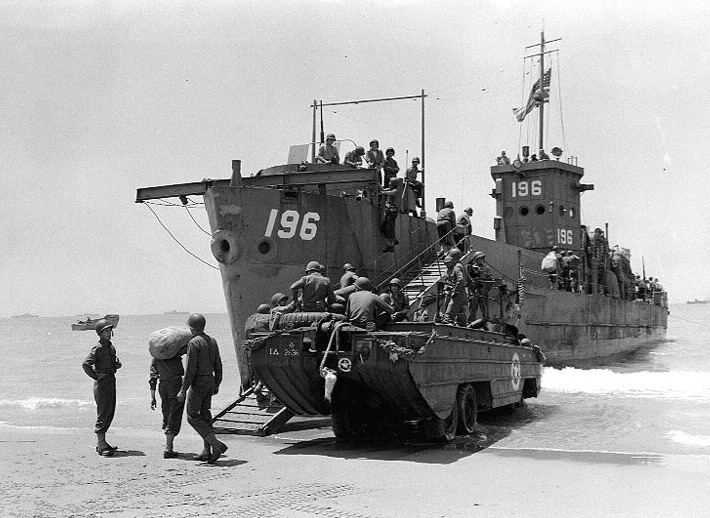 Entering World War II in 1940, as part of the Axis powers alongside Germany and Japan, Italy quickly began to build its army through conscription of young men.
In January 1941, a 21-year-old Sesenna was compelled into military service and assigned to 3rd Assault Platoon of the 66th Motorized Infantry Regiment. The following year, he was moved from his duty station in Sicily and sent to fight in North Africa.
In stories shared with his daughter, Sesnenna remarked that he and his fellow soldiers were often short of food and water and lacked decent weapons, tanks and vehicles with which to fight. He bluntly explained, "In the morning, we licked our gun barrels to drink the dewdrops left from the humidity of the night and were surrounded with nothing but sand and scorpions."
There were other instances, Sensenna explained, when the Italians were concealed in sandy foxholes surrounded by the stench of rotting corpses from earlier battles that could not be buried without exposing oneself to enemy marksmen.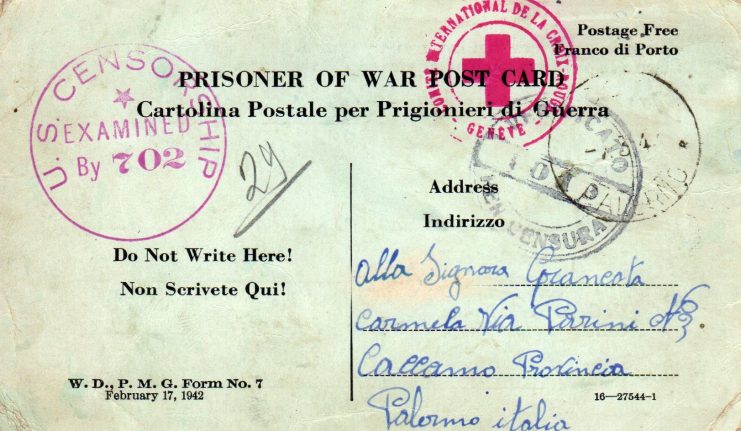 Despite the sparse supplies available to the frontline soldiers of the Italian military, U.S. Army Col. (ret.) Trevor Nevitt Dupuy noted in his book "Asian and Axis Resistance Movements," that there were "some Italian units under Rommel in Africa (that) frequently fought as effectively as the best German units. These Italians were as brave and skillful fighting men as any in the world."
Later transferred to the 28th Infantry Regiment Pavia, Sesenna received an unanticipated reprieve from the Spartan conditions to which he had become accustomed when he was among a group of Italian soldiers captured by New Zealand infantry on July 15, 1942. For several weeks, he was held as a prisoner of war (POW) in camps in North Africa.
The POW was then moved to a camp in the United Kingdom before being placed on a troopship bound for Canada in October the same year. Detention records maintained by Sesenna show he departed Canada on December 3, 1942, and was with the first group of Italian POWs to arrive at Camp Clark near Nevada, Missouri, nine days later.
In September 1942, the prisoner of war was moved to a camp in United Kingdom before boarding a troopship for Canada in October. Upon his arrival in Halifax, Nova Scotia, he was sent by rail to the prisoner of war camp located at Camp Clark, Missouri, arriving in December 1942.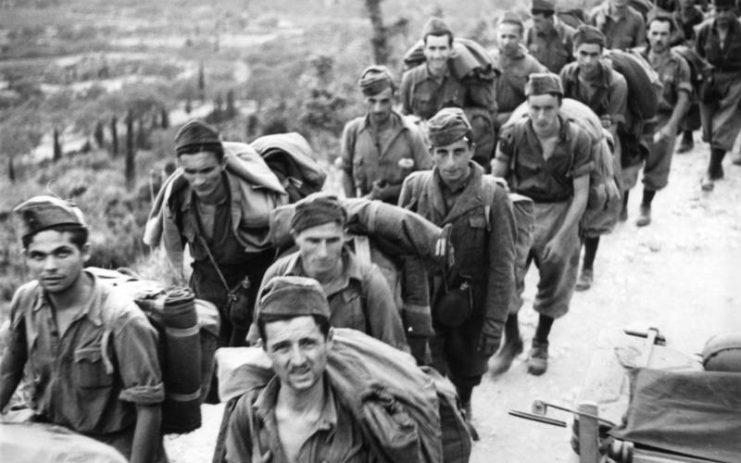 Records of Camp Clark's POW history written by an unknown author state that on December 12, 1942, "Prisoner of war troop train, bearing 499 Italian Prisoners of War for this camp was wrecked about 7 miles north of Nevada. Flying squad of 366th and 344d MPEG (Military Police Escort Guard) Companies was alerted to the scene of the accident."
No Italian prisoners escaped custody; however, two soldiers of the 324th MPEG assisting in the transfer of the detainees perished from injuries sustained in the accident.
For the next 17 months, Sesenna remained at Camp Clark and, mid-May 1944, he was transferred to Camp Weingarten when the POW camp at Camp Clark was placed on standby status. The POW camp at Camp Clark was reactivated several weeks later to receive German POWs.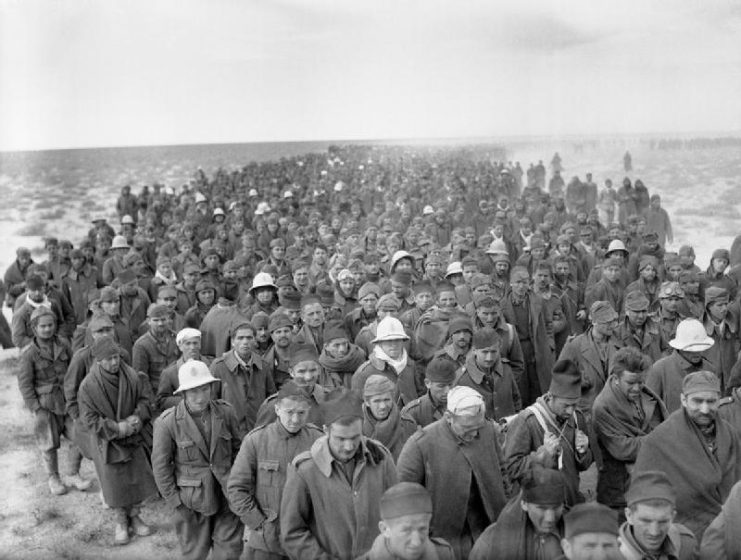 "Established at Weingarten, a sleepy little town on State Highway 32 between Ste. Genevieve and Farmington Missouri, (Camp Weingarten) had no pre-war existence, and unlike the other major camps in the state, it never served any military function other than as a pen for Italian POWs," wrote David Fiedler in "The Enemy Among Us: POWs in Missouri During World War II."
"I know he spent a lot of time in the woods as a lumberjack on POW work details," said his daughter, Augusta. "The trees were sent to sawmills near the camp and he would talk about the squirrels that weren't scared of men. He said they would come down from the trees and eat food out of his hands."
She continued, "Sometime after that, he worked as a cleaner at the hospital and did other jobs. In March 1945, he cut his hand badly while washing cutlery in the kitchen and was sent to the outpatient clinic to have it dressed. They sent him for a few days to Schick General Hospital in Clinton, Iowa, for medication according to his medical report."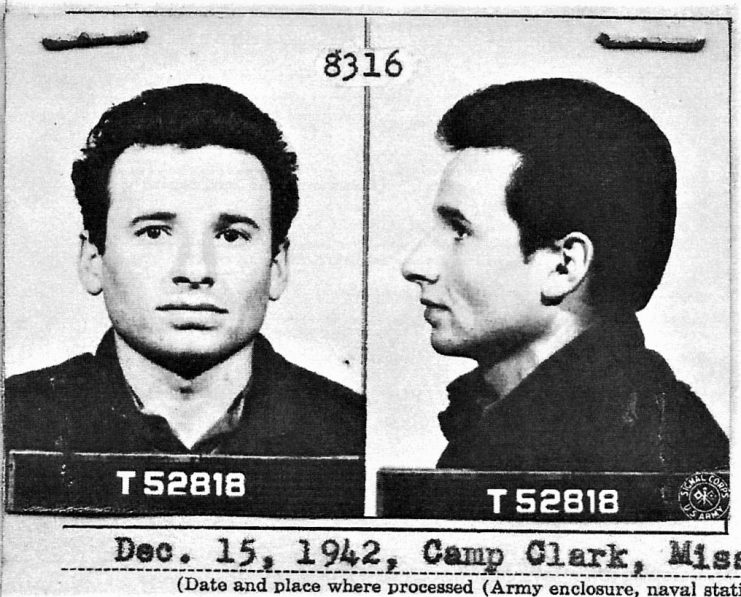 With the war ended, Camp Weingarten closed and, in September 1945, Sesenna was transferred to Ft. Crooks, Nebraska, followed by his repatriation to Italy in 1946.
Like many veterans returning from war, he went on to marry and raised a family of six children. In the years after the war, he returned to his work as a farmer until his death in 1981, when only 61 years old.
"My father was buried with his relatives in a small cemetery not so far from the same hills and fields where he had worked his entire life," shared his daughter, Augusta.
Somberly recalling that her father shared few details regarding his service in World War II, she added, "It's a little sad, but in Italy the stories of Italian prisoners during the war have been forgotten and nobody tries to discover what happened during those years."
Another Article From Us: Outnumbered But Not Outsmarted: Aussies Beat Viet Cong at Long Tan
"My father did not like speaking about the war years but he always remembered his period (in the USA) with pleassure," she explained. "He spoke about it with happiness and you could feel how much admiration he had for your great country."
Jeremy P. Ämick writes on behalf of the Silver Star Families of America.