Pogs, a paper currency that has been in use by troops on overseas bases since 2001 is being phased out in line with the U.S. military's pull-out of Afghanistan.
The military withdrawal has meant the currency, which is known as pogs, will no longer be accepted tender. Spokesman Chris Ward said, "As closure of operations in Afghanistan continues, Exchange facilities in the country are transitioning to a cashless system."
Many base stores have already stopped using the currency, with signage at Army and Air Force Exchange Service stores (AAFES) reminding servicemembers that they should turn in the pogs before they are longer accepted. It is not known exactly when the pogs will not be accepted anywhere, but many locations have already begun declining them as tender.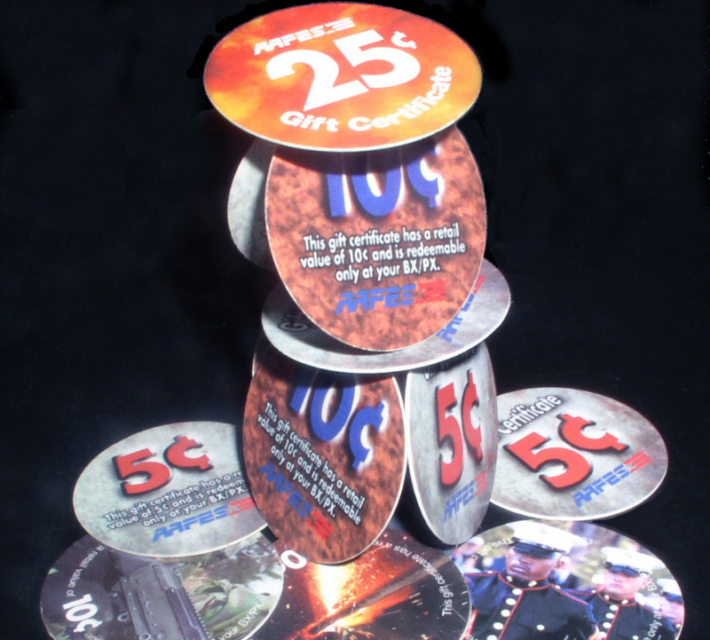 The duty-free B&S Central Store in Kabul airport, in Afghanistan's capital city, no longer accepts pogs, indicated by signage in the shop's entrance. The end of the currency's use meant the store had its shelves emptied of stock, which included day-to-day items like energy drinks, cigarettes, and even televisions. The store heavily discounted the remaining stock.
This store is the last B&S in Afghanistan and is due to close shortly. It stopped accepting pogs when it was no longer able to exchange them for dollars.
Maj. Nicholas J. Long, commander of the 93rd Financial Management Support Unit, has stated that the Resolute Support Headquarters is also no longer accepting pogs.
Those still in Afghanistan can still use their pogs outside of the country, but according to one soldier, "I think the majority are just calling it a loss and throwing them out."
What are pogs?
Pogs were a form of paper currency introduced among servicemembers who were participating in operations Enduring Freedom and Iraqi Freedom in 2001.
As the troops needed money to buy items at stores, a form of currency was needed. Just bringing dollars over wasn't an option, however, as any shipments heading into the area were strictly dedicated to equipment and supplies, and metal coins are heavy.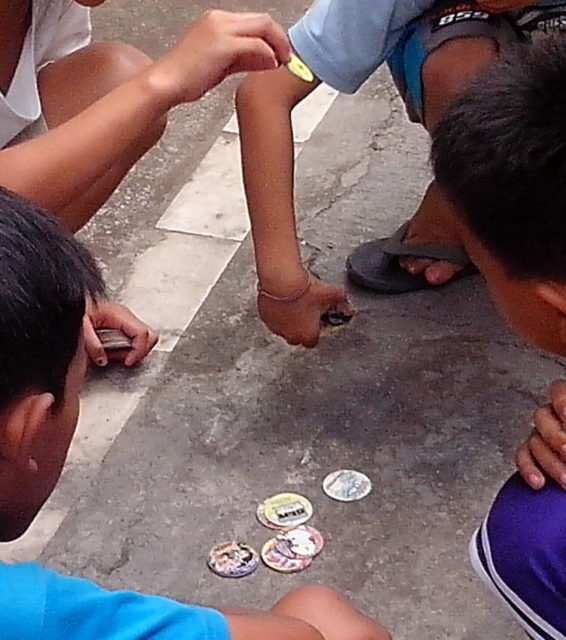 The Department of Defense requested AAFES stores (the equivalent Walmart for the U.S. military) to solve the issue. With some clever thinking, they introduced paper "gift certificates" that essentially represented the dollar back home.
Named pogs for their resemblance to the children's collectibles, they can be used at AAFES stores worldwide, so for example, soldiers relocated from Afghanistan to Germany can still use their pogs.
They were meant to only be a temporary solution but are still in use today. Unfortunately, pogs are not legal tender, so they can't be used in ordinary civilian stores. They are considered a collectible item, with some collections selling for over $400 on eBay.
U.S. withdrawal from Afghanistan
The U.S. military has been in Afghanistan for nearly 20 years, just a month after the 9/11 attacks in 2001. Soon after, it was discovered that the terror group Al-Qaeda were responsible for the attacks, which were conceived by Osama Bin Laden.
Immediately, Bin Laden became one of the most wanted men in history and fled to Afghanistan, which at the time was controlled by the Taliban. The Taliban were internationally pressured to hand over Bin Laden, but they refused, which resulted in the U.S.'s invasion of the country.
Ever since, the U.S., along with many other nations, has fought a constant battle to maintain Afghanistan's unstable government and quash the Taliban.
The war has cost the U.S. an estimated $2 trillion, 2,300 U.S. lives lost, and tens of thousands wounded. U.S. involvement in the nation has led to a decline in Taliban and other terror groups' activities, but it hasn't stopped them altogether, despite the huge amount of international efforts to do so.
More from us: Pilot Awarded for Belly-Landing Plane After Landing Gear Failure
There are many fears that the withdrawal of the U.S. military in the country will leave a large power vacuum that could be filled by terror groups, similar to ISIS in Iraq. The war in the region is America's longest war, with some of their troops fighting a war that began before they were born. Of the many huge changes the withdrawal of troops will bring to the U.S. and the world, the pog currency is one of them.