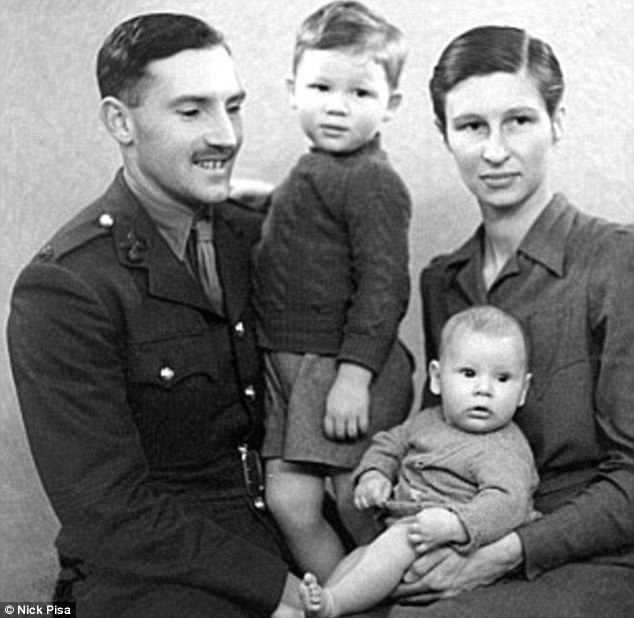 His father was killed in the south of Rome, during a fight between the British soldiers and the German forces, seven decades ago. Waters dedicated this memorial to the man and they father he never got to meet. He was just a little child when his father died, shortly after British and American forces landed at Anzio in Jan 1944, for the liberation of Rome in the Second World War.
Lt Eric Waters served with the Z Company of the 8th Battalion, Royal Fusiliers and was killed during a terrible attack involving British and German troops, on Feb 18, 1944. His remains were never found. Living with the fact that his father was killed in the war before he was old enough to even be aware of his existence has given Roger Waters a hard time all his life and some of the best songs of Pink Floyd were inspired by the British rock star's father, including some of the songs on the album "The Wall."
Roger Waters of Pink Floyd stood in front of the newly unveiled memorial dedicated to his father, in the town of Aprilia, south of Rome. "It is 70 years to the day since my father died here and I have finally come to the end of a journey to discover what really happened to him," said Waters, while laying a wreath of red poppies down by the memorial stone and next to a British helmet made of steel and with shrapnel holes in it, The Telegraph reports.
Pink Floyd star said that when the Second World War started, his father was totally against enlisting, but as Hitler spread the seeds of evil all across the globe, he decided he should sign up. He then returned to the conscription board in London, to let them know he decided to join up. He became a second lieutenant for the Royal Fusiliers and this is how he ended up in the town of Aprilia, south of Rome, 70 years ago.  He believed he was involved in a necessary fight against the Nazis, and for that he paid the ultimate price," said his son, Roger Waters, after he admitted that he was very happy visiting his father's memorial in Rome and that he felt a strong connection and attachment to him that day.
Harry Shindler is another Anzio vet, aged 93 and living in Italy. Shindler came upon an intelligence report, describing the final hours of f Lt Waters' and also stating the exact place where he was killed. "Roger, I hope that you can go into calmer waters now and that this wall at least is down for you," Mr Harry Shindler said to Waters.
//