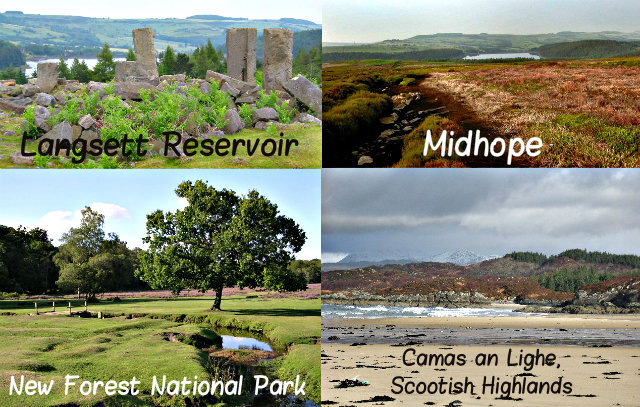 Britain is an idyllic beauty with its rolling hills, scraggy moors and amazing coastline. many have enjoyed discovering and going about its terrains. However, a number of the beauty spots in the country hide explosives threats.
From time to time, there are reports of members of the public who go about the beauty spots of Britain stumbling upon unexploded vintage ordnance most of which date back to the Second World War.
So, how did these undetonated bombs and shells end up in some of the idyllic locations of Britain?
Langsett Moors

With its rolling landscape, breathtaking water view and historic rubbles, Langsett Moors is easily one of the beautiful spots of Britain but it also holds deadly "dwellers" in the form of unexploded vintage ammunition.
It was in 1941 when a swarm of soldiers came to an isolated part of the Peak District. These soldiers were tasked at keeping the dams safe from enemy attacks. Additionally, they were also training for what ultimately was the D-Day Landings.
The defenses of the dams in Langsett Moors, Britain consisted of searchlights, guns and metal curtains called catenary defenses. The latter's purpose was to stop planes from running into the dams and dropping the bombs they carried.
During those troubled WWII-era times, chemical weapons were fired by the troops within the area, tanks thundered their way onto Langston Moors' rubble tracks and abandoned farm buildings were attacked with mortars and bullets. The area had served as an experimental area for shells that weighed up to 25 pounds as well as other explosive devices during World War Two.
Over seventy-years on, ghosts of its WWII past still haunt Langsett Moors in the form of undetonated WWII explosives. The years saw to their markings' erosion, thus, they can't be seen and their fuses have corroded. Since they can't be seen, everyone is endangered in falling into them.
Mountain rescue volunteer Milo Milinkovic is part of a team that has been clearing up the area around Langsett and Midhope from the war leftovers. According to him, the shell found within Langsett Moors, Britain could create craters as big as a sizable room. So, if an individual detonates one, he or she is not the only one in danger of dying, those near that person are, too.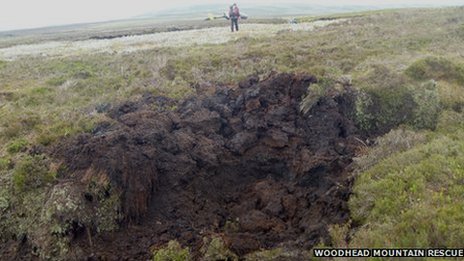 Just summer of last year, a fell runner discovered an 18-pound shell in the moors. Later on, MoD bomb disposal experts discovered thirty-two devices – with weights ranging from 2 to 18 pounds – while they were on a training exercise.
So far, the Heritage Lottery Fund gave Milinkovic's team a £7,400 grant. The group, in turn, plans to use the money to make up a signage which will relate the role Langsett Moors, Britain played during WWII as well as safety warnings regarding the unexploded shells and mortars scattered all over the place.
New Forest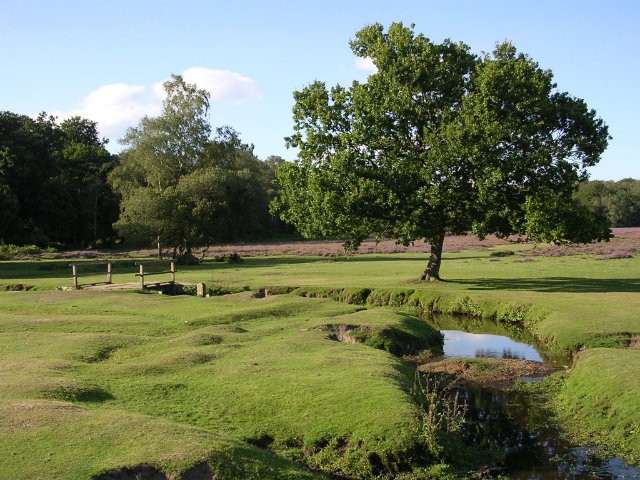 The New Forest National Park is now a tranquil place, easily one of the bucolic locations of Britain. But during the Second World War, the area was anything but.
What is now the New Forest National Park in Britain had been used during the war to test some of WWII's most biggest and most destructive explosive ordnance.
Two of these were the Tailboy, which weighed 12,000 pounds, and the Grand Slam "earthquake" bombs which tipped the scales at 22,000 pounds. These bombs were developed by Dambusters' bouncing bomb maker Barnes Wallis and were designed to hit their targets with spot-on accuracy and cause heavy damage. They were made as part of a secret project in Hampshire meant to be a step away from the carpet bombings that the Allies were doing on a large scale.
According to Gareth Owen of the park authority, the explosives would permeate deep into the ground before they explode and the shock waves they created could devastate any structures and foundations nearby.
If one views Ashley Walk from above, one will see how the area is littered with craters as well as remains of huge chalk targets.
Arthur Poore, 92 and a former pilot of the Royal Air Force, testified how he used to fly test missions within this area in Britain. Eventually, Poore joined the Dambusters' 617 Squadron after the Ruhr dam raids in Germany.
Poore recounted how they [the troops] built a small building in an aerodome in Ashley Walk with a concrete top that was ten feet thick. Then, squadron bombers were ordered to drop their bombs on that building to see what would happen. This test, the WWII vet said, was part of their experiment on how to destroy the massive U-boat pens at Brest and the French ports. These pens had twelve feet thick concrete tops, so, when they were hit by 4,000-pound bombs, the latter would just bounce off.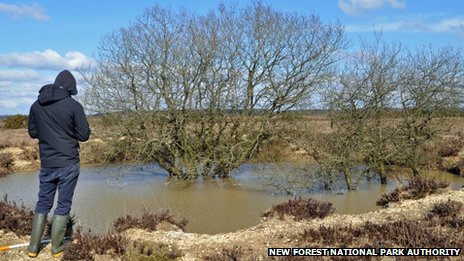 The tests they ran in Ashley Walk showed that even if Tailboys did not make direct hits, their shock waves caused extensive damages to an underground or a hardened structure.
Later on, these explosive devices were employed during the destruction of rail tunnels and heavily fortified V-2 bunkers.
The bouncing bomb, Barnes Wallis, most famous invention, was also tested in Ashley Walk. It is largely believed that though the Upkeep bomb was not used after the Dambusters' raids, tests were made in this area in Britain in 1943 to see if it could be used to breach the sea wall defenses in France.
While it is rare for public members to find intact large-scale bombs within the Britain park, fragments are unearthed from time to time.
Just like last year. Two 500-pound objects were discovered within the area which turned out to be WWII training devices.
Not only was new Forest used as a testing site during the war, twelve airfields were also built within its areas with commandos based along the Beaulieu River.
As of now, Mr. Owen is working on the project New Forest Remembers WWII in a bid to track down the rich wartime history of the area.
The Scottish Highlands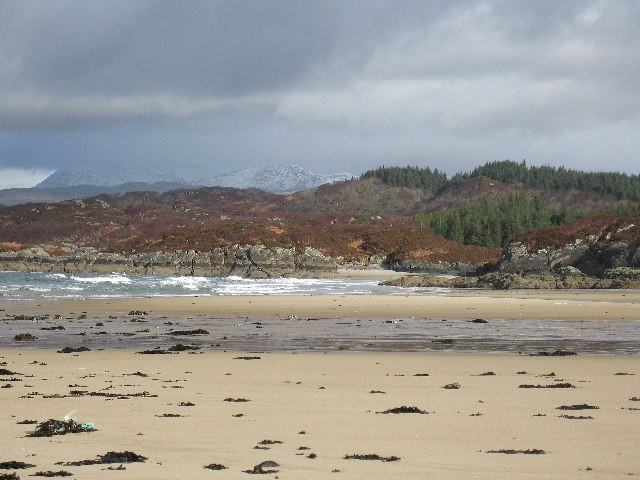 It is common knowledge how WWII's D-Day Landings paved way for the liberation of German-occupied Western Europe. The landings were blood-filled, gruesome and chaotic. However, before their occurrence, the Allies rehearsed them at length.
Training for the landings took place around the United Kingdom and one of these chosen areas was the beautiful Scottish Highlands particularly in Lochaber. The Commandos were based in Achnacarry which was located near Fort William while the Special Operations Executive (SOE) was at Lochailort near Mallaig.
"Camas an Lighe, more popularly known as Singing Sands, on the north coast bears witness to that history. The beaches and their dune system were used for live fire landings training prior to many operations, including D-Day. One in particular, known locally as number three beach, contains most of the evidence," said Craig Burton, a local coastguard member.
During rehearsals, troops had to dodge from live bullets while they assaulted the beach. Mr. Burton went on to say that fixed-height machine guns were used to fire at the incoming troops as they landed. The troops, on the other hand, returned fire using "rifles, machine guns, mortars, grenades and other ordnance".
Presently, Mr Burton revealed that as the sands of the beaches used for the D-Day Landings' practices continue to shift around, evidences from these activities are revealed from time to time. Most of the finds consist of spent as well as live rifle and pistol bullets. And while high explosives and smoke are not found often, they cause quite a stir when they do turn up from the sands. What's worrying is that the sands also yield phosphorus mortar bombs and hand grenades though less frequently.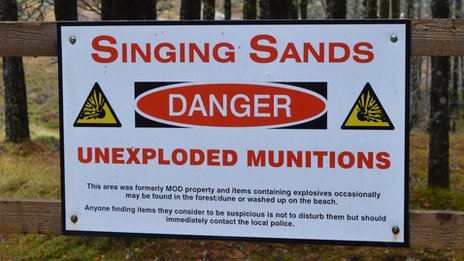 Bigger ordnance – like shells and bombs – hasn't been found for years now. Nevertheless, there are other evidences of the WWII-era military activities in the area — frequent finds include barbed wires and the folding cutters used to cut through these.
There is little account about life during World War Two recorded from the area though a memorial in honor of the commandos who trained in the Lochaber region was put up in Spean Bridge.
According to Mr. Burton, there is one popular story in the area about local postman accidentally shelled while he was trying to deliver post to Gorteneorn. Luckily, the said postman had WWII military training and used it to his advantage. He and his post were able to come out of the unfortunate incident unscathed.