Is there any wisdom in fighting with your neighbor if your family is already mired in a dispute with someone else down the block? Any sensible person would likely say no. How can one's attention and resources be properly focused on two arguments at once?
That analogy is apt when looking back at Japan's movements in the South Pacific during the Second World War. Already depleted by a 10-year long war in Asia, Japan nonetheless decided to plunge head first into a fight with the U.S., by attacking Pearl Harbor in 1941.
It had no hope of matching American military might, since the U.S. Naval budget for 1940 alone – quite apart from other sectors of its Armed Forces – was 10 times that of Japan's. Irrespective of these realities, Japan dove in, but not always with the agreement of powerful men in its military ranks.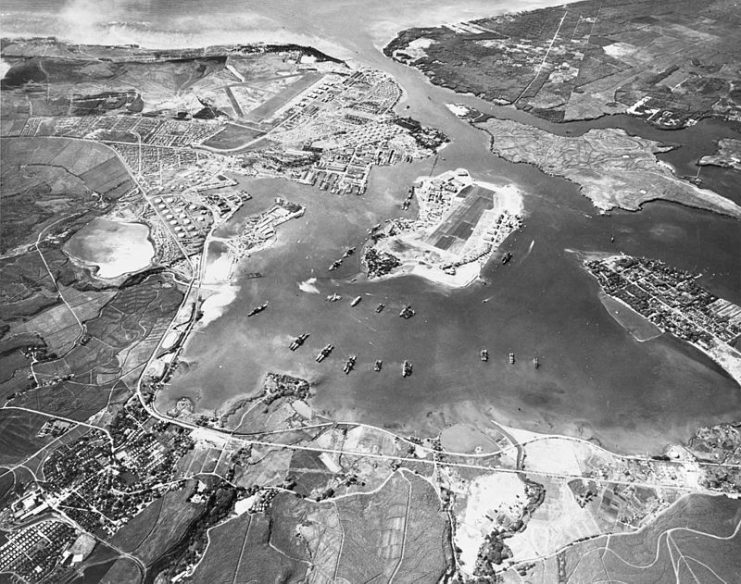 Admiral Isoroku Yamamoto, of Japan's Imperial Navy, cautioned against "poking the giant" as he referred to his country's desire to antagonize the U.S. The Admiral was sure that doing so would result in filling the Americans with what he called a "terrible resolve," and he predicted that going to war with them was like "going to war with the whole world."  As his country soon found out, he was absolutely right.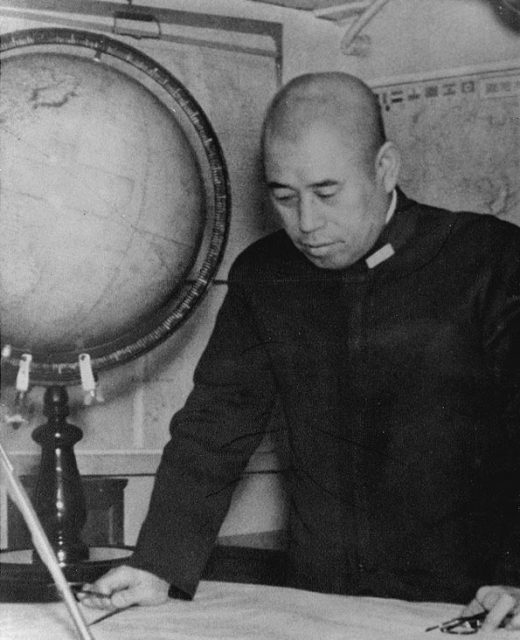 Japan's armed forces simply could not compete with the U.S. military. The country was badly depleted by its war with China–when the fighting finally ceased in 1945, there were 1.8 million Japanese soldiers remaining in Korea, Manchuria and China. But Japan went ahead anyway and struck at the Philippines, which were at that time an American Commonwealth, in 1941.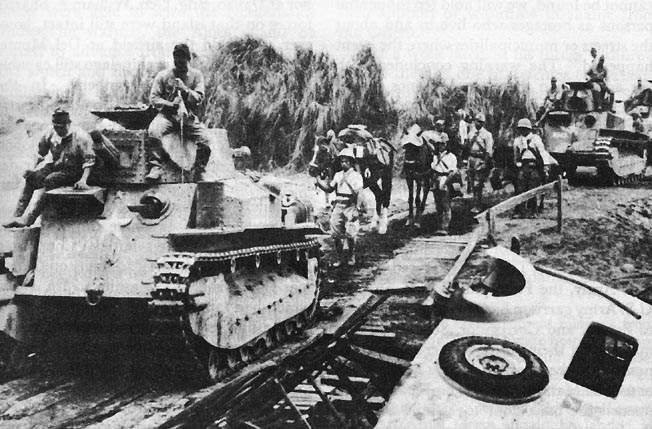 A question that has interested historians and researchers for decades is: why? Why did Japan launch an attack that, in hindsight at least, they clearly had no chance of winning? The obvious answer is that they thought they could, but military and naval strategists know the answer is not so simple.
Precisely because its resources were so depleted by the war with China, it is accepted wisdom that Japan was hoping to expand its territories in the Pacific. If these areas belonged to Japan, they would, almost by default, become customers for Japan's industrial and resource sectors.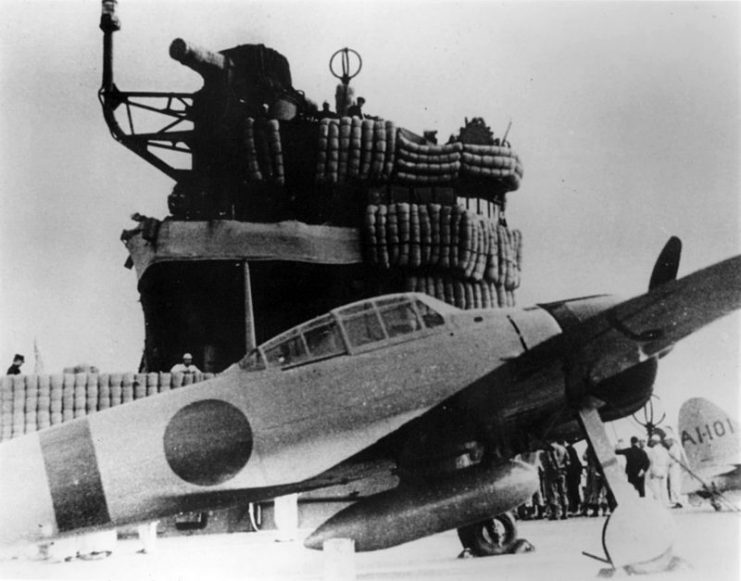 But the Japanese underestimated America's resolve to defend itself, for however long, and by whatever means necessary. If Japan hoped that America might take a "c'est la vie" attitude to the prospect of losing a battle in the Philippines, it was sorely mistaken. Nor was America still weary from the First World War.
Japan also underestimated the extent of Americans' outrage at the bombing in 1941. It fueled the nation's desire to win at almost any cost. No democratic government on earth can move forward without the will of the people, and after Pearl Harbor, the American people's will was ferocious.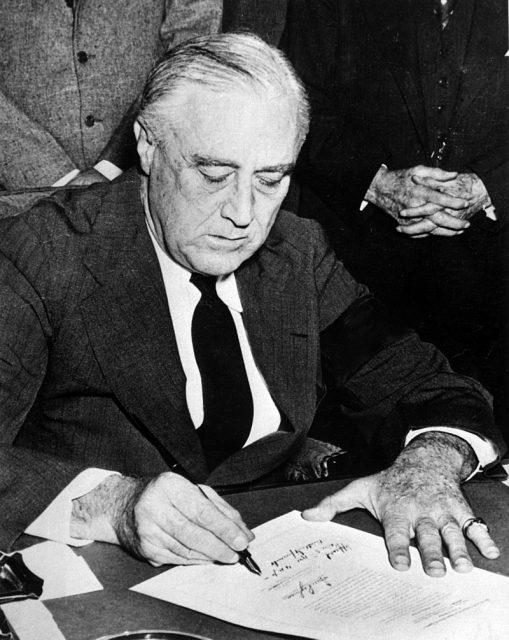 Japan imagined one monumental battle – with themselves as the victor – like those they had years earlier with China and Russia. That was yet another big mistake. Some historians believe that the Japanese hoped the Americans would rather cede the Philippines than engage in a protracted war. Once again, it miscalculated.
The lead mafioso in The Godfather says, "keep your friends close, and your enemies closer." Japan did not learn that lesson in time to be spared the Americans' wrath in the form of the atomic bomb. Today, relations are much better–if the two countries don't exactly embrace one another, they at least have a cordial understanding, and that is the kind of relationship that stops wars before they have a chance to begin.
Many feel, however, that America must not become lax or smug about past victories. James Holmes, a professor at the War Academy in West Port, Rhode Island and author of several books on wartime strategy, believes America must always be at the ready should conflict arise.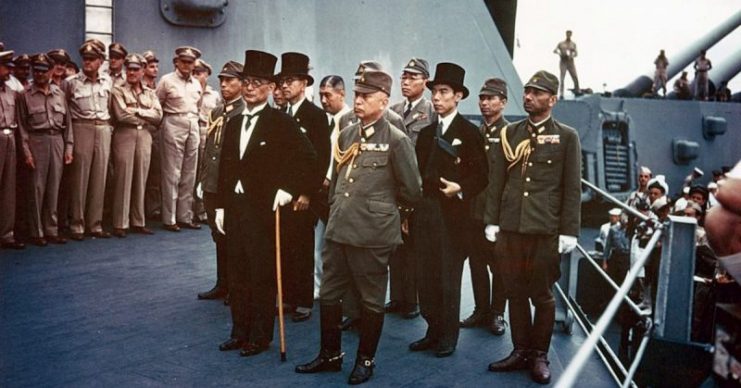 Read another story from us: The Japanese Tried A Second Raid On Pearl Harbor – It Was Not A Success
Provocations like Japan's will not occur in the 21st century–everything will happen at an accelerated rate. His article in the August 18 edition of The National Interest website drives home the point: "If the country is ready," he wrote, "those who fell…[more than] 75 years ago will have surrendered good service once again."