By Jeremy P. Amick
Raised outside of Jefferson City, Missouri, Paul LePage grew up working on his parent's farm, and continued to do so following his graduation from high school in 1948. His agricultural activities came to a pause a few years later when he received a letter from Uncle Sam advising him that he had been selected to serve his country as a member of the armed forces.
"When I was drafted, it was during the fall harvest and I was able to get a deferment of a few months to help on the local farms," he said. "But in January of 1952, I joined 17 other guys in Jefferson City and we took a bus to Kansas City for our physicals."
Passing his physical, he and other inductees made the journey to Camp Crowder near Neosho, Missouri. It was at this once thriving military base that they were inducted into the U.S. Army, receiving inoculations and their uniforms.
Spending less than a week at the southwestern Missouri military camp, LePage boarded a train bound for Camp Pickett, Virginia, which has since been designated Fort Pickett and is a training site for the Virginia National Guard. For the next several weeks, he completed his basic training and fully anticipated being sent overseas to fight in the Korean War.
"I was offered the opportunity to attend leadership school … basically, the training to become a drill sergeant," said LePage. "I volunteered for the duty and ended up liking it so much that I considered a career in teaching once I left the service," he said.
He and two other soldiers were then given the choice of remaining at the drill sergeant school as instructors or becoming drill instructors for a basic training company. Requiring little time for contemplation, LePage made the decision to remain with the school.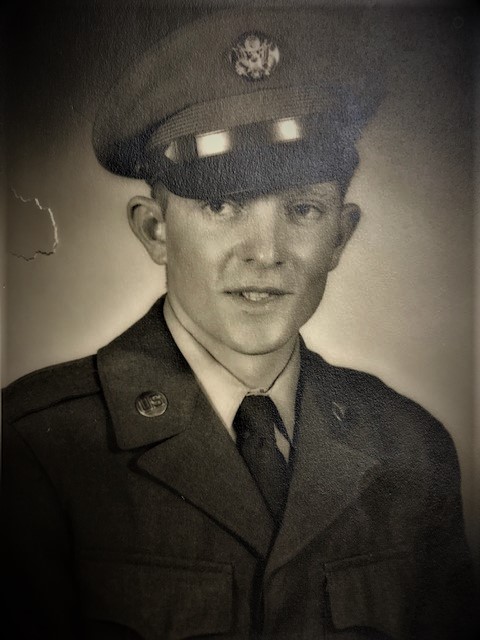 Following several months spent training others to serve as drill sergeants, LePage was offered the opportunity to serve on a committee that allowed him to spend more of his time in a field environment training troops to perform a number of combat-related tasks.
"I jumped at the chance and it was a great decision!" he exclaimed. "We spent about four nights a week in the field teaching such tasks as working with mines and booby traps … and it certainly was fantastic duty."
The initial extent of his draft, LePage explained, included a total military commitment of eight years—two years of active duty and six years in the inactive reserve. In January 1954, when it came time to leave active duty and return to Jefferson City, he chose to continue his service as a member of the active reserve.
"I really kind of lucked out because there weren't any slots available in the National Guard and the Army Reserve units were filling up quickly with men coming back from the Korean War," said LePage. "Luckily, I was able to join an artillery unit with the Army Reserve here in Jefferson City."
During this timeframe, the veteran explained, military occupational specialties for reserve component units often did not consist of a formalized training school; instead, he reclassified in a field artillery specialty through on-the-job training with his unit.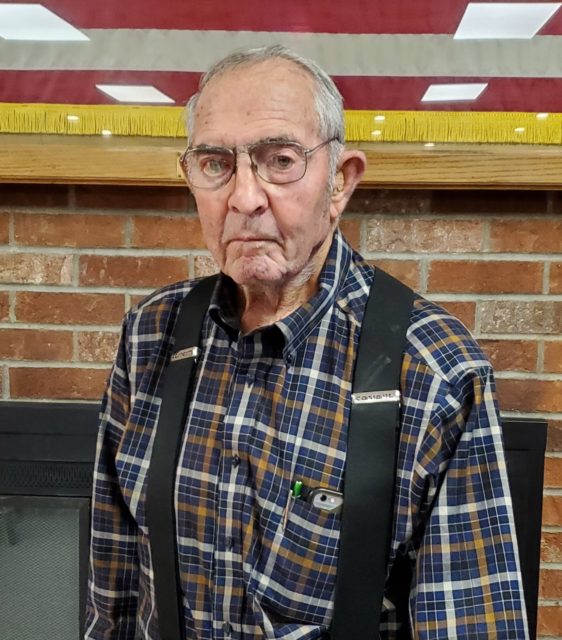 In later years, LePage married, raised two sons and, in his full-time employment capacity, ran a successful farming operation in the Cole Junction area. Additionally, in 1966, his family was recognized as "Missouri American Royal Farm Family of the Year" through an extension program of the University of Missouri.
In between his farm duties, he continued to drill on weekends and perform annual training with several artillery units that called Jefferson City home. Many of these units, he said, went through remarkable changes such as the transition from towed artillery to self-propelled artillery.
Climbing through the enlisted rank structure, he eventually became first sergeant of Battery C, 3rd Battalion of the 75th Field Artillery in Jefferson City. From there, he moved to the Headquarters Battery for 3rd Battalion in Springfield, Missouri, where he initially continued his duty as their first sergeant.
"We kept our guns (155mm howitzers) at Fort Leonard Wood, so that's where I drilled most of the time, but would occasionally drive to Springfield for drills as well," he said. "Also, we spent a lot of summers at Fort Sill (Oklahoma) firing the guns during our annual trainings," he added.
Achieving the pinnacle of enlisted ranks when promoted to the rank of command sergeant major, LePage retired in 1986 with 34 years of service to his credit. Ten years following his retirement, 3rd Battalion, 75th Field Artillery was officially deactivated.
The veteran has been a member of the American Legion since 1954 and served as commander for Post 5 in Jefferson City in the late 1970s. In addition to his military career and agricultural endeavors, he has served on a number of committees and boards to include the Farm Bureau board at both the county and state level.
Having only recently retired from his farming activities, LePage maintains that his past involvement with both the U.S. Army and Army Reserve helped reveal an underlying interest and connected him to many individuals he continues to count among his friends.
"When I was at Camp Pickett in the early 1950s, I really enjoyed working as a drill sergeant and found that it was an enjoyable moment in my Army career," he said. "And," he continued, "if I were to talk to young people today about the military, I would encourage them to serve because of the opportunities they will discover.
"But most importantly," he concluded, "I would tell them that it is a fantastic place to meet a great group of people who will become your friends for life."
---
Jeremy P. Ämick writes on behalf of the Silver Star Families of America