Palm Beach County in Florida may soon have a new addition to the 45 ships making up its artificial reef program.
The USS Clamagore, a Cold War-era submarine currently on exhibit at a South Carolina maritime museum, may be scuttled approximately one mile off Palm Beach County's coast. It's one of three vessels displayed at the Patriots Point Naval & Maritime Museum on Charleston Harbor. It never saw action in World War II but did service during the Cuban Missile Crisis in 1952 patrolling the Caribbean, according to records provided by the U.S. Department of the Interior.
Officials at the museum say keeping the aging sub is proving to be too expensive to maintain as an attraction. Restoring the sub would cost an estimated $6 million. The annual upkeep totals about one-quarter of a million dollars, said museum spokesman Chris Hauff.
The expenditure to maintain 70-year-old warships sitting in salt water in Charleston Harbor is huge, he said. All other options for finding a new home for the submarine have been exhausted.
Commissioned in 1945, the USS Clamagore could be put on the sea bottom off Juno Beach (Florida). The county's plan includes removing some of the sub's paneling so divers can see the interior.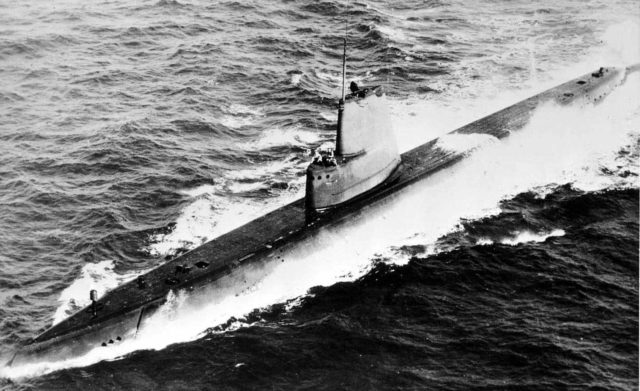 The U.S. Navy withdrew the submarine from service in 1975, and it was opened for public display in 1981 at Patriots Point.
"It would be a unique dive site," said Dan Bates, assistant director of environmental resources management. "This is an excellent way to preserve the vessel instead of destroying it."
Bates estimates that the overall cost of transporting, cleaning and sinking the sub will increase the total cost four-fold with funding derived from donations, grants, and sponsorships. The U.S. Navy also needs to consent to the sinking, he said.
Chairman Tom Lufkin of the Clamagore Restoration and Maintenance Association said many of those who served aboard the sub don't want to see boat sunk. The boat could be preserved for less if it were situated on land. The association has so far raised $40,000 towards its preservation, Sun Sentinel reported.
Efforts to sell the vessel or obtain donations for its preservation over the last five years have proved unsuccessful.