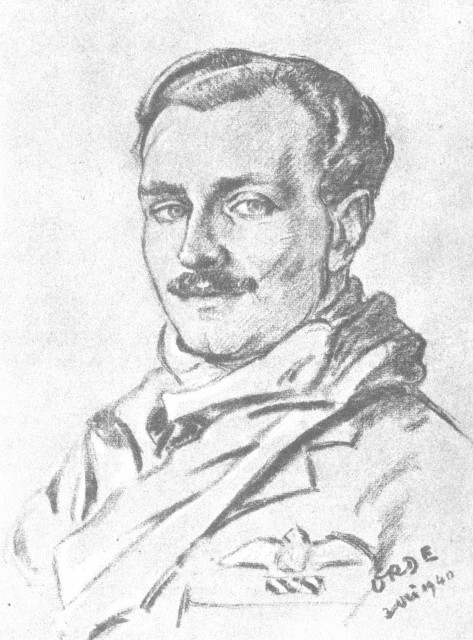 Archibald Ashmore KcKellar. His name may not be familiar to many people nowadays. Seventy-five years ago, his was one of the most recognised names in Scotland. His claim to fame? Shooting down the first enemy aircraft over Britain, twice.
Recently trained on the newest high-powered fighter type of the RAF, the famous Spitfire, he flew into battle on 16 October, 1939, over the Firth of Forth. His squadron, number 602, had been scrambled that morning to intercept a bombing raid approaching the dockyards at Rosyth, along with neighbouring 603 squadron.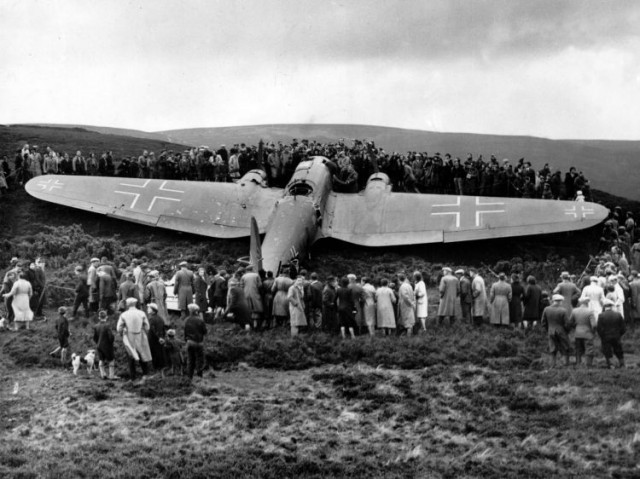 The attacking bombers, Junkers Ju-88's led by Group Commander Helmut Pohle, of KG30, had already started their attacks by the time the two RAF squadrons arrived. During his attack, the rear canopy section, along with the rear gun, broke away from Pohle's steeply diving bomber. After releasing his 500Kg bomb, he turned northwards to take up an observational position, at which point he was set upon by Archie McKellar, and George Pinkerton of 603 Sqn, eventually crashing out to sea.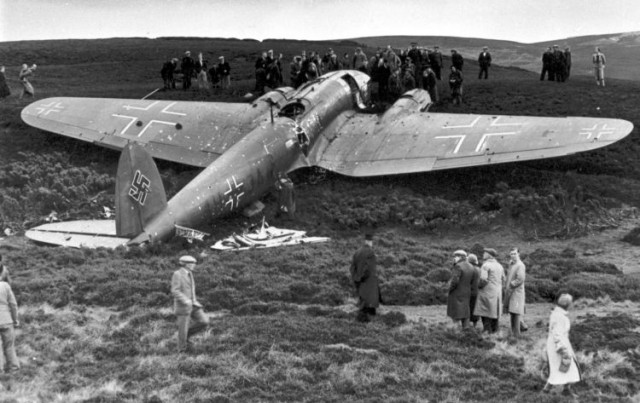 In the meantime, the second wave of bombers, led by Spanish Civil War veteran and second in command Hans Sigmund Storp were making their attacks from the west. Patrick Gifford of 603Sqn opened fire on Storp's aircraft, which sent it crashing into the sea. There is some controversy as to who was actually the first to shoot down an enemy aircraft, however McKellar was officially credited with the downing of the first aircraft.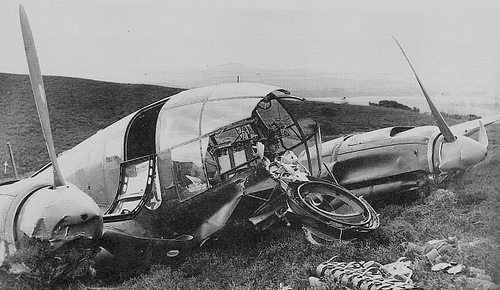 Less than two weeks later, McKellar was credited with the shooting down of the first enemy aircraft onto British soil. This time a Heinkel He-111 of KG26, flown by Lehmkuhl. Heavily damaged by machine-gun fire by McKellar, the aircraft was forced to crash land near Humbie, in East Lothian, Scotland. Photos from the event show villagers at the crashed aircraft. Again, there is some controversy as to which squadron or pilot actually shot the aircraft down, and again McKellar is credited with the victory post-war, the Mail Online reports.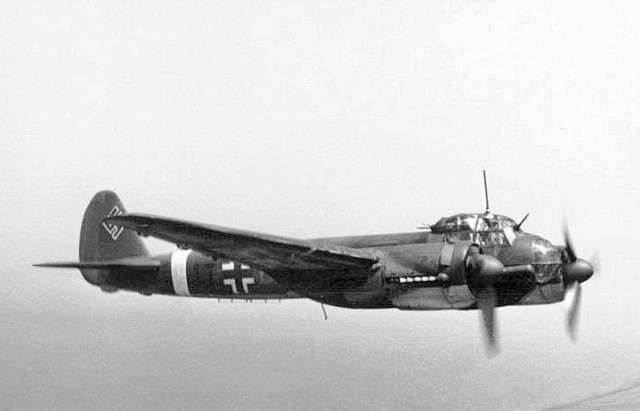 Depending on the preferred squadron of the 'source', the tales of the victories vary. According to 603 Squadron's versions of events, McKellar may have been allowed to have shot at either of the aircraft, but not officially credited with either victory. 602 Sqn. on the other hand definitely favours McKellar as the first to score a victory on both occasions. Finding good credible sources today leaves one with the impression that McKellar was not as concerned about taking credit for the first kills as his contenders for that title were.
At the end of the day, it would indeed appear that a single pilot did indeed manage to make history twice by shooting down the first enemy aircraft over Britain.