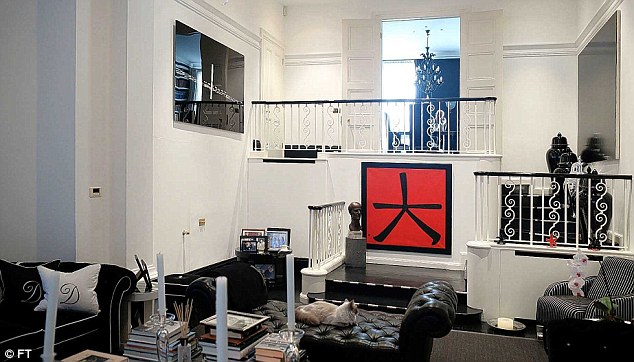 The townhouse in London where Sir Winston Churchill, the former British Prime Minister, took his last breath is now under the possession of a multi-millionaire, Donatella Missikoff. Donatella is a princess and was born to an Ossetion Russian prince, George Missikoff and Valeria, his Italian wife.
The ex-wife of Muck Flick, Donatella happens to be the owner of Winston Churchill's London House. She bought it for 2.5 million pounds and is located near Hyde Park, London. She bought it in the year 1996 when she used to be the wife of Gert Rudolph, also known as Muck Flick. Muck Flick is the grandson of Friedrich Flick who was a Nazi supporter. During the Second World War, he exploited 48,000 labourers and didn't pay them for their work in his industries. These labourers were brought from Germany's concentration camps. As a result of such crimes, he was put behind the bars at Nuremberg trial and was sentenced to seven years of imprisonment. Despite these severe allegations, Donatella Flick does not want to accept that her ex-husband's grandfather was involved in these acts.
She said, "He didn't do anything. I don't think he was involved politically. They finally took him out (of jail) because slowly they understood he had nothing to do (with it) and he worked all his life just to be successful and to make money. "
In 1996, the house was worth 2.5 million pounds. Today after refurbishing, it is estimated at 16 million pounds. Some notable changes that she brought to the house can be seen in the bedroom of Churchill. She converted the bedroom into a sitting room which is occupied by a 6ft square coffee table, tall white candles and lots of glossy books. The entire room is designed with a black and white colour scheme with black sofas that are decorated with cushions printed with the letter 'D' that stands for Donatella, the Mail Online reports.
This month on the 24th, the house will mark the remembrance ceremony of Sir Winston Churchill. Donatella, however, will not be attending the ceremony since she will be in Italy at that time.