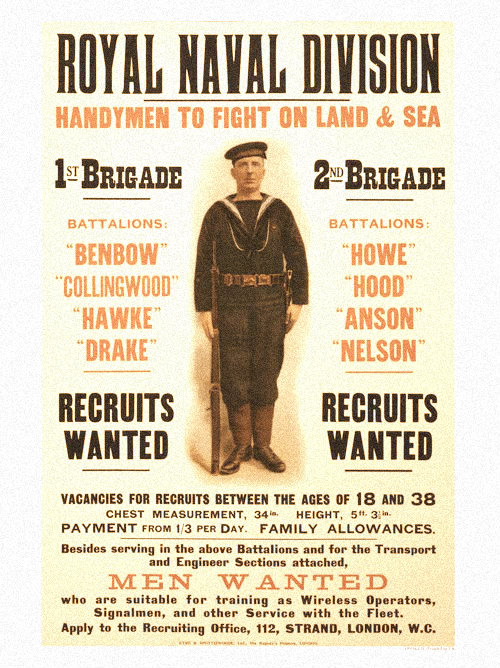 Newly digitized records have shown that about one-third of the Great War sailors were merely boys — under the legal combat age of 18.
This report came out after the analysis of over 380,000 service documents during the First World War. Investigations showed that more than a hundred thousand of the Royal navy volunteers during the said conflict – the Great War sailors – had ages ranging from 14 to 17. These underaged sailors had rushed in to enlist in the Royal Navy after the outbreak of the Great War and lied about their true ages just so they could get in. Many of them left home for the war for the first time.
Original records of the Registers of Seamen's Services from The National Archives in Kew, west London were recently digitized and can now be viewed through Ancestry, a family history website. Each record shows the sailor's name as well as birth date, place of birth, the vessels he served on, his service number and other details about his service during the First World War.
Aside from these, the records also tell other personal information about each of the Great War sailors — remarks on appearances, conduct in service, promotions as well as reasons for discharge from the Royal Navy.
"It's hard to comprehend that nearly a third of these records pertain to young adolescent boys who despite not being old enough to vote were prepared to risk their lives at sea to help Britain win the war," says Ancestry's senior UK content manager, Miriam Silverman.
She adds that the newly digitized records are also rich sources for anyone who are searching for insights about their ancestors who served in the navy during the conflict or to those who want to find out the impact left by several of the most important and infamous battles during the Great War.