On the 65th anniversary of the Armistice of the Korean war, North Korea has released a set of war remains to the United States. This comes after the U.S  sent coffins and flags to the North Korean border as part of an agreement to return war remains. President Donald Trump included this in his agreement with the North Korean leader during their meeting in Singapore in June.
White House officials shared positive feelings towards their North Korean counterparts for honoring the agreement thus far, saying, "We are encouraged by North Korea's actions and the momentum for positive change."
Despite this, a U.S defense official has pointed out that the North Koreans included only one military dog tag with the war remains.
The official, who discussed information pertaining to the war remains on condition of anonymity, commented that it could take months or even years to fully identify individuals from the remains. Besides the single dog tag included in the transfer, there is no other information to help U.S. forensics experts in the identification process.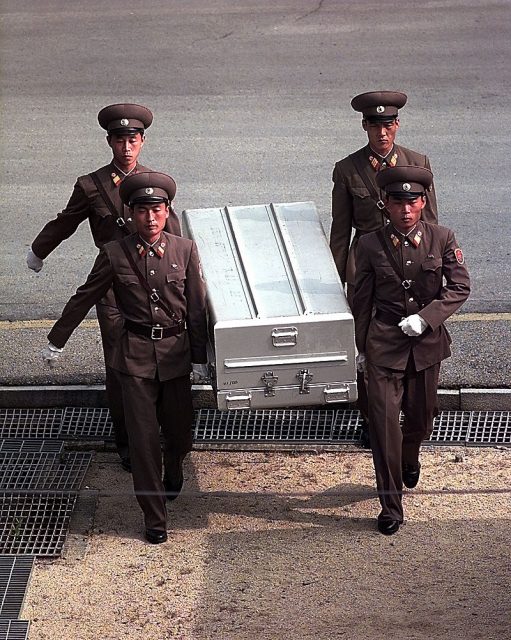 Defense Secretary Jim Mattis reassured reporters that work is being done throughout the repatriation process to ensure that the remains are what they are claimed to be. He was careful not to express certainty, however, reminding reporters that those claims can't be confirmed one way or the other. He also pointed out that currently there is no reason to believe anything is amiss.
There will be what the military calls an "Honorable carry ceremony" upon the arrival of the remains in Hawaii, marking their return to American soil. In attendance of this ceremony will be Vice President Mike Pence, himself the son of a Korean War combat veteran.
The returning war remain's represent a long-delayed process by the U.S. for their recovery. There is still a long way to go, however, as 7,700 U.S servicemen are still listed as missing and unaccounted for from the Korean War which took place between 1950-1953.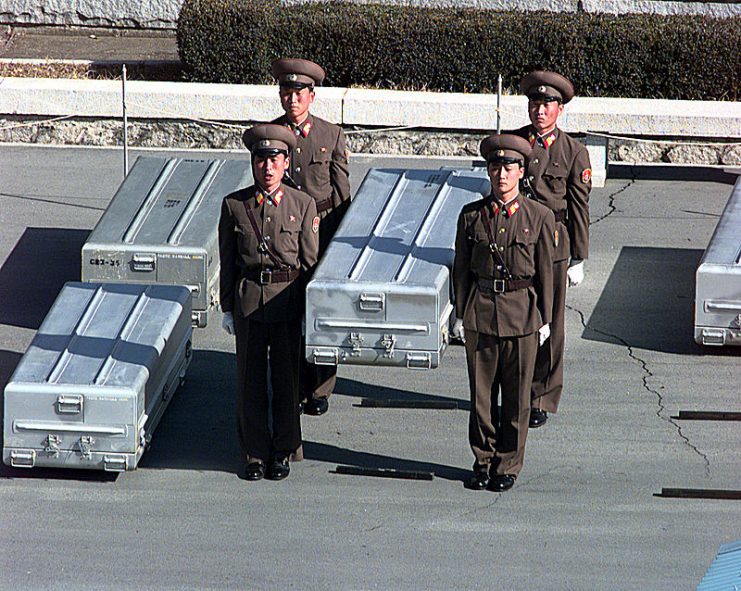 During the ceremony, the war remains were transported in boxes draped in a United Nations flag. This is because the U.S. was not the only additional nation to participate in the conflict. Sixteen other members of the United Nations fought alongside the U.S. on behalf of South Korea, including France, Belgium, Australia and the Philippines.
These allied nations, in particular, share a similar situation in that they still have unrecovered war dead in North Korea. Jim Mattis pointed out that if they recovered any individuals from those nations, they would also be returned, stating, "if we discover any remains, they will be returned. They could go to Australia, they have missing. France has missing. The Americans – there's a whole lot of us. So this is an international effort to bring closure for those families."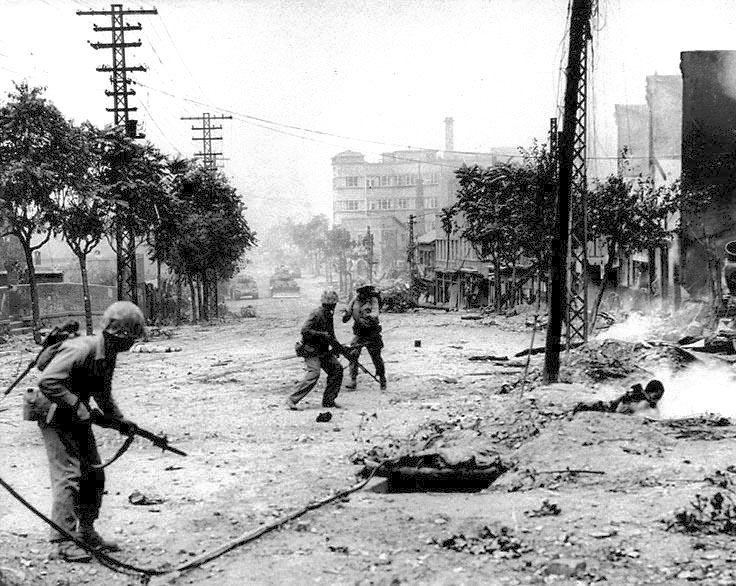 North Korean officials have repeatedly stated that they have over 200 sets of U.S. war remains in their possession, although they admitted none of them have been identified. It was not expressly stated whether these remains represented the totality of what North Korea has in its possession, however, Mattis points out that either way it represents a renewal in the important repatriation efforts.
He commented about this saying, "We can't go back in and verify what the number they had was. We know what they said. But for us, we'll simply say this is obviously a gesture of carrying forward what they agreed to in Singapore, and we take it as such. We also look at it as a first step in a restarted process. So we do want to explore additional efforts to bring others home, perhaps have our own teams go in."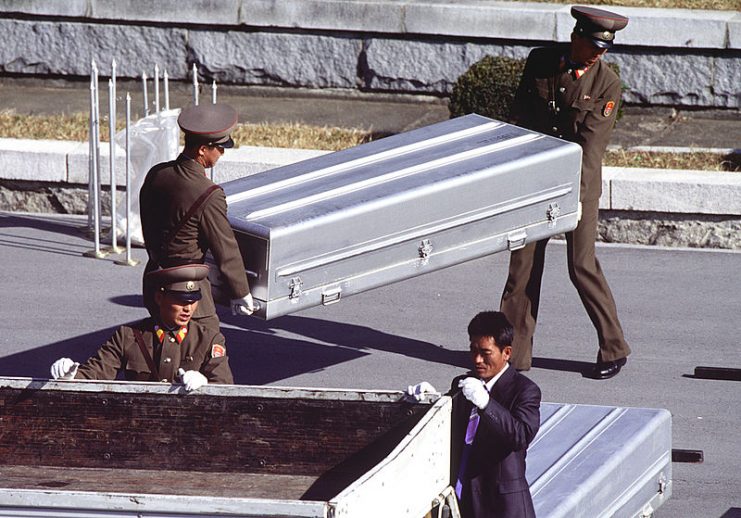 There have been quality concerns in the past regarding the remains handed over by North Korea. Between 1990 and 1994, North Korea handed over 208 caskets which turned out to contain remains of far more than 208 individuals. In some cases, bones provided were not human or were bones from servicemen already identified in previous recoveries.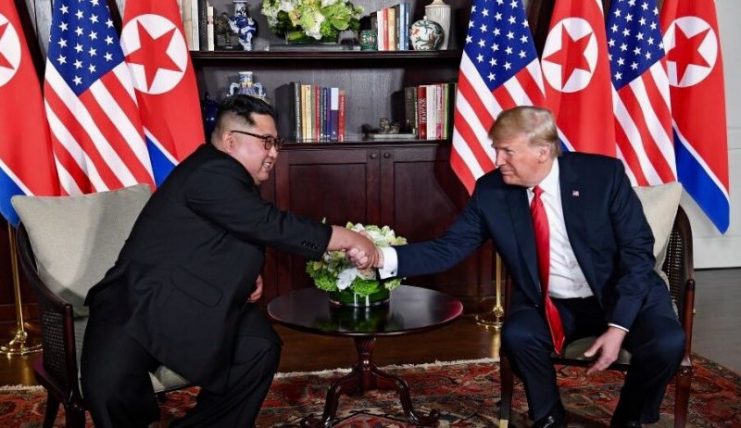 Ultimately, this represents a sign of progress in U.S. and North Korean conversations. As part of the Singapore agreement, the Trump administration has pursued the renewal of "field activities" which were joint U.S.-North Korean recovery efforts. Previous administrations had paid millions of dollars'  for these efforts, including food, vehicles, and cash.
Read another story from us: The Day the U.S. Nearly Nuked North Korea Over a Captured Spy Ship
The U.S. official operating under anonymity has pointed out that the U.S. is considering the possibility of including South Korea in the joint recovery exercises, but as of yet, there is no indication such discussions are underway.