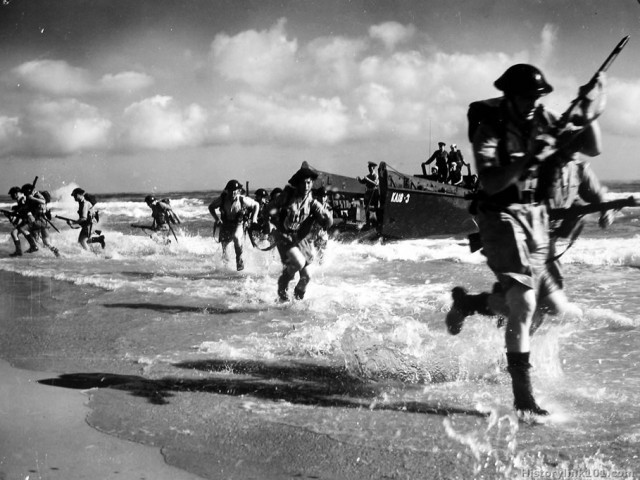 Many World War Two vets have passed away during the last decade. Unfortunately, even those who are still alive today, find it extremely difficult to travel to gatherings and events organized to commemorate different battles.
For dozens of years, the members of the Normandy Veterans Association have visited the landing beaches every year to pay their respects to those who lost their lives there. However, this year will be the last time the D-Day landings will be remembered by the Normandy Veterans' Association.
The organization has decided not to undertake any more trips to France, as the members of the Association find it almost impossible to travel every year. Therefore, the new plans include the official disband of the Association in November and moving the service at St Margaret's Church, in Westminster Abbey.
The national secretary of the organization, George Batts said the majority of the members are in their nineties, with most of them living in nursing homes. George Batts was only 18 when he landed with the Royal Engineers. The 88-year-old vet was the youngest in his unit at the time, The Telegraph reports.
During the first ten years of the Association, from the 1980s to the 1990s, 16,000 people signed up to become members. Five years ago, the numbers dropped to 4,500, while now there are only 600 members left. "Some branches may carry on meeting, to get together for a coffee, a beer and a chat," said Mr Batts.
A series of events have been planned to mark the 70th anniversary this year, including a ceremony on June 5, to remember the liberation of Ranville as the first village to be liberated by the British 13th Parachute Battalion on D-Day. Another ceremony will take place on June 6, at Bayeux Cathedral, with the Royal British Legion and the Normandy Veterans Association.
It is also possible for the two Spitfires held at the Biggin Hill Heritage Hanger, in Kent to execute several fly-pasts over the beaches. : "I'm delighted that the Ministry of Defence will be supporting the veterans of this historic campaign as they gather to remember on the beaches of Normandy," said Lord Astor.