Almost Seventy one years on we look back on The US Ranger's embarkation in Weymouth, destination Pointe Du Hoc and Omaha Beach. These amazing color pictures tell the story of the brave troops embarking their ships and move off to their destiny.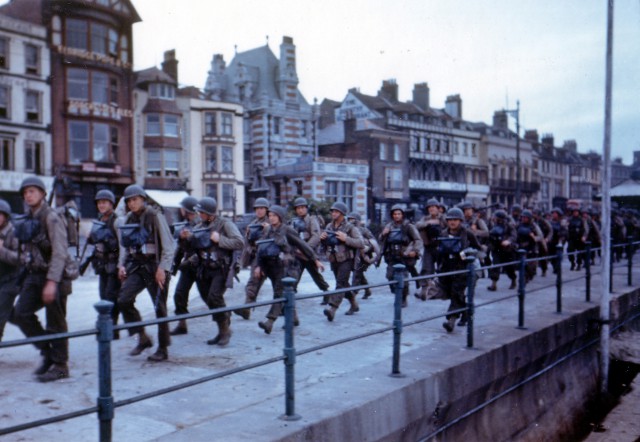 2nd Ranger battalion marches through Weymouth to the landing craft moored in the harbor. [via]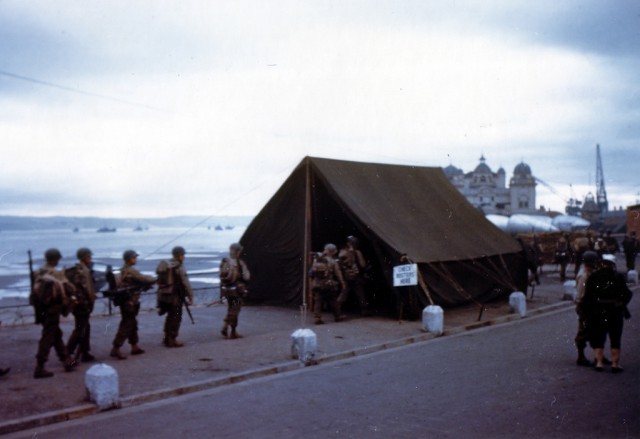 June 1st 1944, note the Weymouth Pavilion in the background[Via]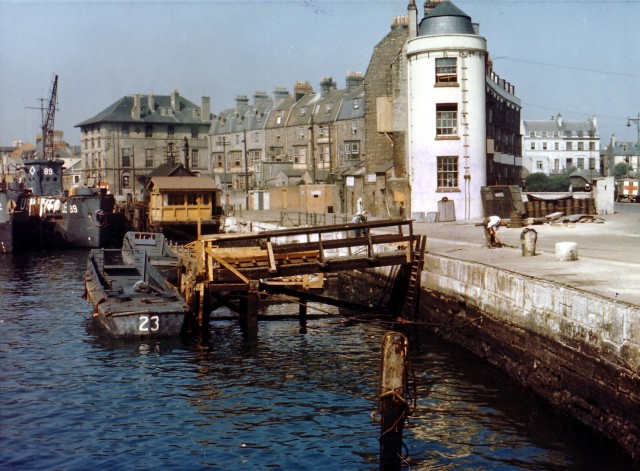 LCA's awaiting the Rangers, LCI(L)-497, 84 and LCH-87[Via]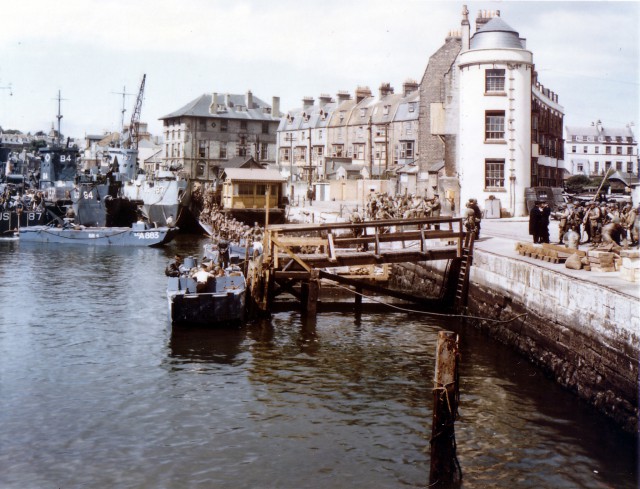 [Via]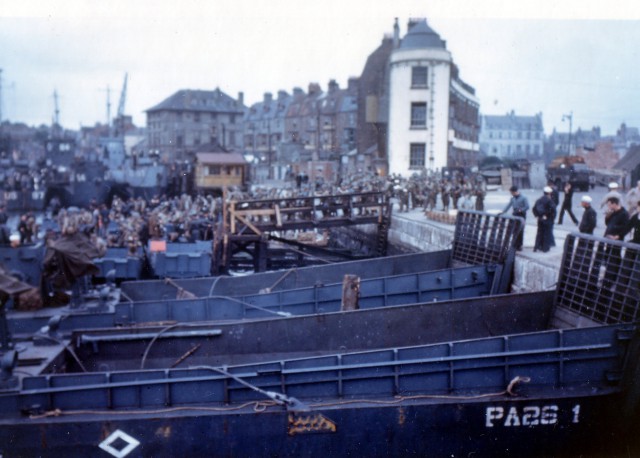 [Via]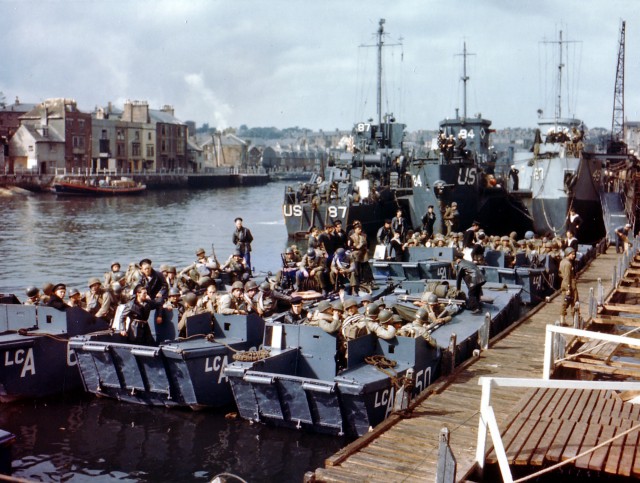 5th Rangers loading LCA of the HMS Prince Baudouin, LCI(L) 497, 84 and LCH-87 [Via]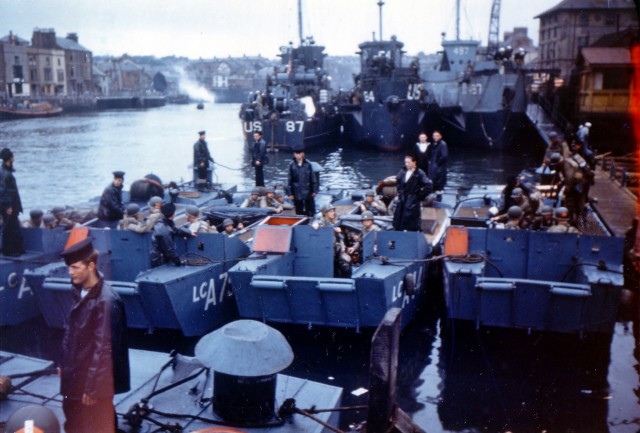 [Via]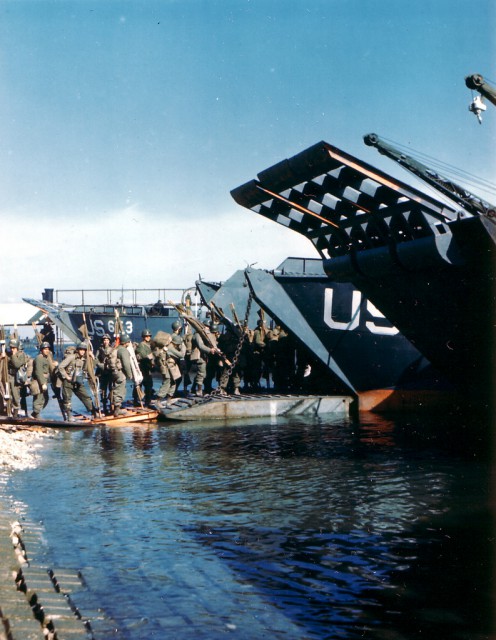 5th or 6th ESB (Engineer Special Brigade) embarking a LST, destination: Omaha Beach [Via]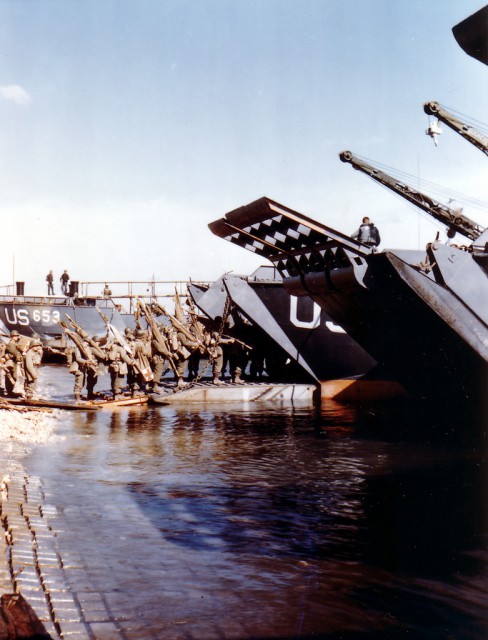 [Via]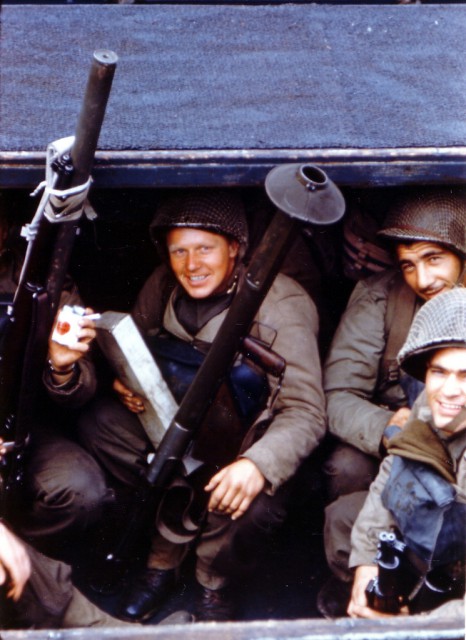 United States Rangers from E Company / 5th Ranger Battalion, on board a landing craft assault vessel (LCA) in Weymouth harbor, Dorset, on June 4, 1944. The ship is bound for the D-Day landing on Omaha Beach in Normandy.
Clockwise, from far left: First Sergeant Sandy Martin, who was killed during the landing, Technician Fifth Grade Joseph Markovich, Corporal John Loshiavo and Private First Class Frank E. Lockwood.
They are holding a 60mm mortar, a Bazooka, a Garand rifle and a pack of Lucky Strike cigarettes. [Via]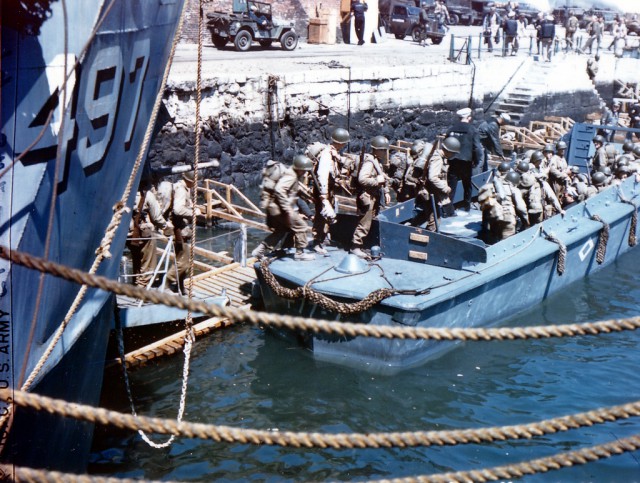 5ht ESB ambarking in to their LCVP (Landing Craft Vehicles Personnel), destination: Omaha Beach [Via]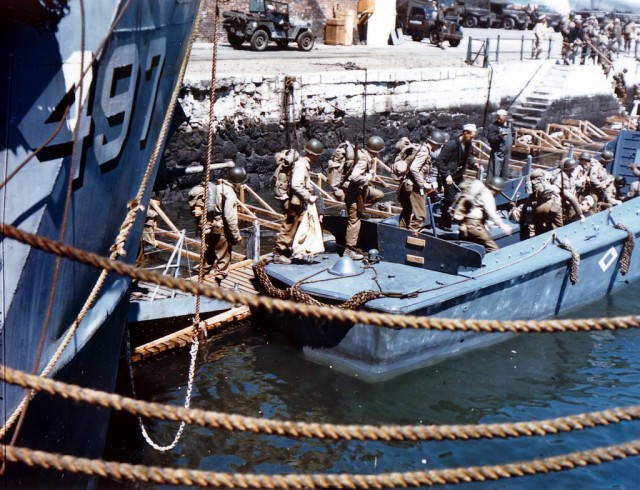 [Via]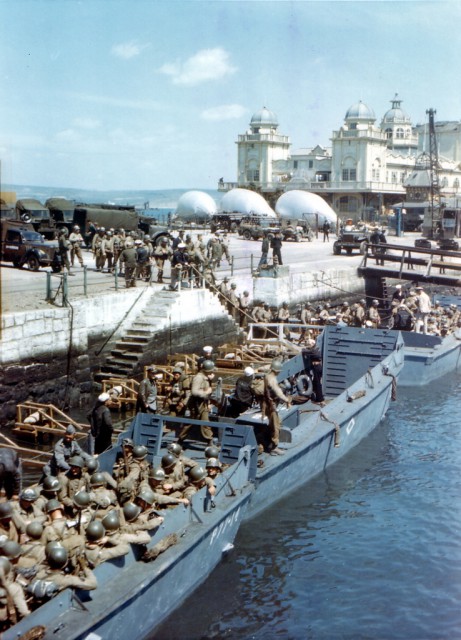 Boarding the ship in early June 1944 – Operation Overlord LCVP USS Thurston (AP-77) boarding staff 5th ESB (Engineer Special Brigade) for Omaha. In the background the Weymouth Pavilion. [Via]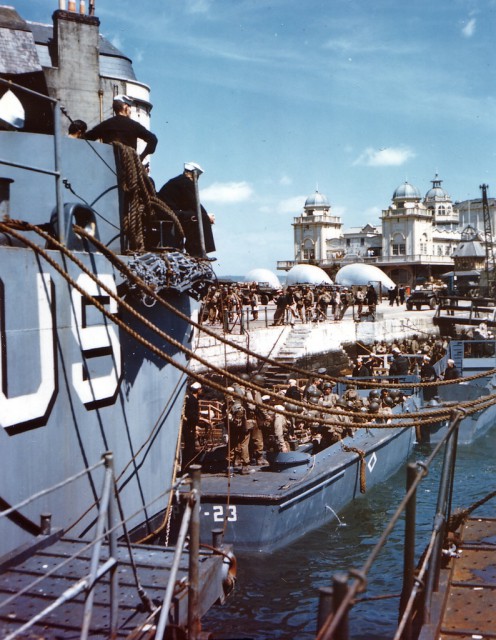 [Via]
[Via]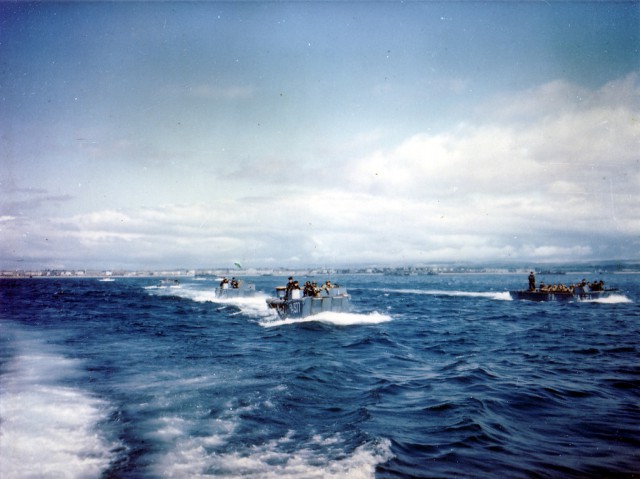 LCA-521 LCA-1377 with Rangers on their way to Pointe Du Hoc [Via]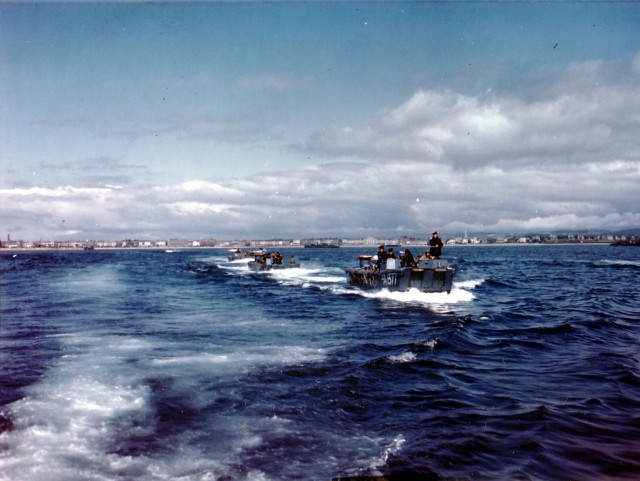 [Via]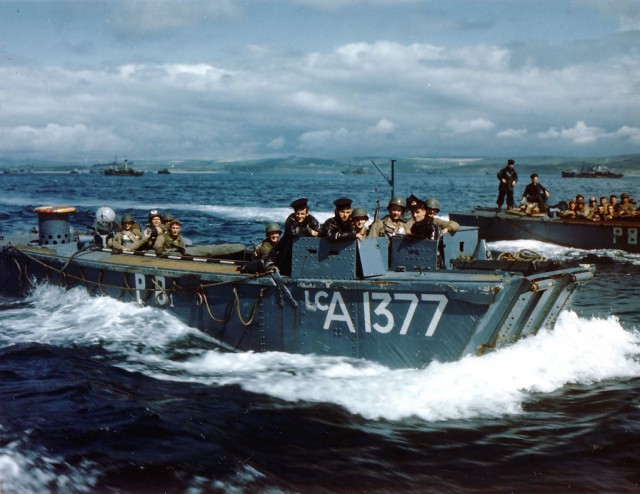 British Navy Landing Crafts (LCA-1377) carry United States Army Rangers to a ship near Weymouth in Southern England on June 1, 1944. British soldiers can be seen in the conning station. For safety measures, U.S. Rangers remained consigned on board English ships for five days prior to the invasion of Normandy. [Via]
Footage of the Embarkation at Weymouth