Fundraising is underway in Washington, D.C. to raise money to build a new World War One memorial in the capital. Even though over 100,000 of America's men and women were lost during World War I, there is no official grounds or monument in Washington that honors them. America also played a decisive role in the Allied victory, even though it only actively participated from 1917 to 1918.
U.S. President Barack Obama agreed that Washington sorely needed a space where people could visit and remember those who fought in the great war. On December 20, 2014, Obama signed the National Defense Authorization Act, which included sanctions for the memorial to be built. But according to the statute, federal money cannot be used to fund the project.
This means that the $38 million required for the project will need to be generated by fundraising alone. Americans are known for their generosity, when it comes to supporting worthy causes.
The United States World War One Centennial Commission has been granted permission by Congress for the memorial to be built in Pershing Park on Pennsylvania Avenue. The park is named after General John J. Pershing, the U.S Army general during World War One. The planned completion date of the project is Armistice Day – November 11, 2018.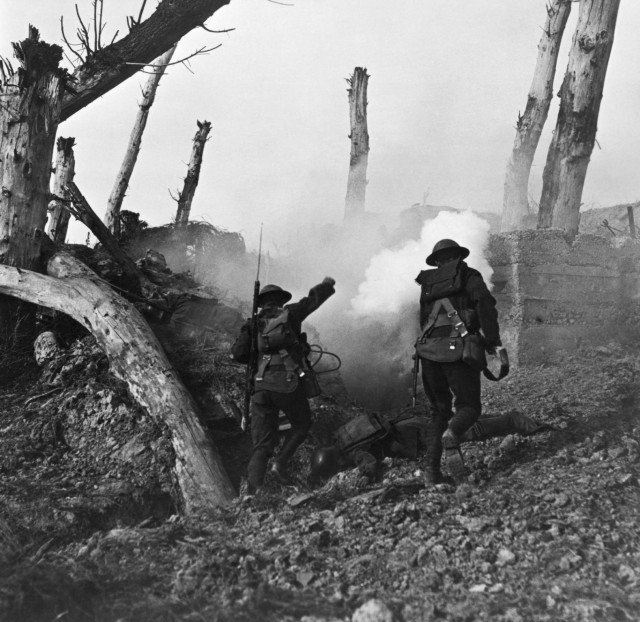 An international design competition was held to find a designer for the memorial. On January 26 the winner, 25-year-old trainee architect Joe Weishaar, was announced. Weishaar was surprised and delighted to have won and is still coming to terms with the reality of the honorable task ahead:
"It was really crazy. I'm thankful I got some time to get over it."
The University of Arkansas graduate's design is called "the Weight of Sacrifice" and depicts a green space surrounded by red maples and bronze relief panels with images of men and women on the battlefields of Europe sculpted on them. The relief panels will be created by the well-known New York sculptor Sabin Howard. Weishaar wants people to be able to touch the sculptures to feel closer to the experience of war. "If they can feel the experience, it connects them to the war," he said.
Weishaar is not the only young designer to have won a competition to build a war memorial in D.C.; American artist Maya Lin's design won the competition for the Vietnam Veterans Memorial in 1982. Lin was only 21 years old at the time. This memorial is visited by many thousands each year.
The Memorial to the Americans who died in WWI will also attract many thousands of visitors every year.
By H. D. Girdwood – Public Domain, https://commons.wikimedia.org/w/index.php?curid=8776183