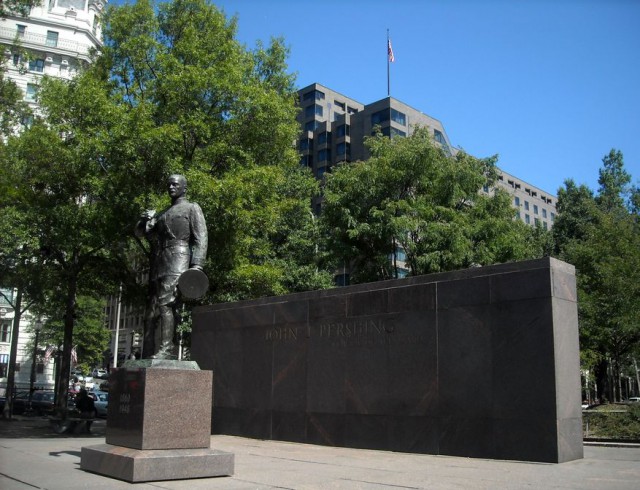 At the 100th anniversary of World War One, Washington D.C. is finally going to have a permanent national memorial to the soldiers who fought and died in the war.
It has been a controversial issue, and to date there has been a disputed debate about where and what the memorial should be. However last week a national defense bill was passed, citing that a national World War One memorial could be erected at Pershing Park, just a street away from the White House.
The National Defense Authorization Act enables the memorial, sculpture and landscaping to be done in Pershing Park. The Park is named after General John J. Pershing who was General of the Armies,the highest ranking army officer reporting directly to the President.
The memorial is long-awaited as lobbyists and veterans have been fighting for the memorial to be created ahead of the centenary of the war.
The conflict stems from the desire for a national, federal memorial and where it would be located, since many sites in Washington are owned by the city and come under state legislature. The city already has its own World War One commemoration on the Mall. However since 2003 it has been illegal to place new monuments along the Mall.
The new bill allows for the national memorial, without interference to the city's land or own monuments.
Everyone involved celebrated the passing of the bill. It was agreed that a national World War One memorial was well overdue in the country's capital. Officials involved in pushing the bill through Congress and the Senate noted that veterans deserve the national recognition, The Washington Times reports.
Many wanted the national memorial to be centrally located on the cross-section of the Mall; however Pershing Park held a deeper connection with the armed forces who fought in the war.
The memorial will immortalize all the American soldiers who fought between 1914 and 1918.