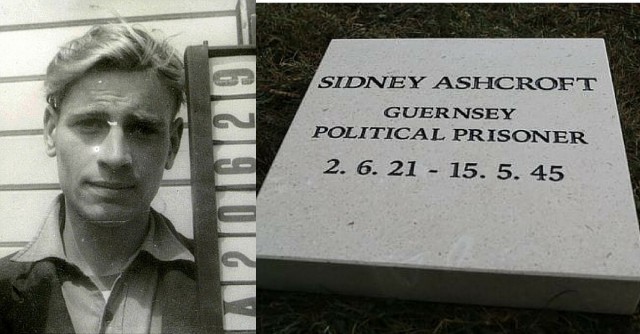 On 30th June 1940, German troops landed in Guernsey, in the Channel Islands. These islands, situated not far from the French coast are British dependencies and in 1940, with the German army advancing through France the British government decided they could not be defended. They were consequently demilitarized, and Germany soon occupied the islands which would last until the final surrender of Nazi Germany in May 1945.
The Nazis allowed the islands' local government to continue under supervision, something that many islanders disapproved of; they considered that it amounted to collaboration with the enemy.  A strict curfew was imposed, and although newspapers were still published they were censored. Radios were banned, so islanders knew little of the progress of the war in other areas. Hitler had decreed that the islands were to be turned into an impregnable fortress, and many islanders were forced to work on the fortifications.
Large numbers of islanders saw it as their patriotic duty to resist the Nazi invaders, and one of them, 20-year-old Sydney Ashcroft, was sent to prison for what was called a 'serious' theft of food from a Nazi store, and for striking a German officer.  Sydney lived with his mother on Guernsey, and was her sole surviving child; two infant daughters had died of illness.
Sydney's story was that the officer pushed his mother, to whom Sydney was devoted and that is why he hit the man. Deported to Germany, Sydney spent time in several prisons, before arriving at Straubing near Munich shortly before the end of the war.  He was one of thousands of prisoners who were assembled there before journeying to Dachau, the notorious concentration camp for political prisoners, jews, gypsies, members of the resistance and many more.
Sydney's mother Charlotte, never saw him again. She stayed on Guernsey after the war, and remained convinced that her beloved son would someday return.  She died in 1981, having waited in vain for news – it has subsequently been revealed that Sydney died of tuberculosis, one week after VE day.
No further trace of Sydney was ever discovered, until now. Doctor Gilly Carr from Cambridge has been researching Sydney's case for years, and has finally unraveled the mystery of his burial. Using a Red Cross graveyard record, Dr. Carr and Sydney's surviving second cousin traveled to the cemetery near Straubing and found Sydney's unmarked grave, the BBC News reports.
Nearly 75 years after leaving his mother, Sydney's last resting place is no longer a mystery. It finally bears a headstone referring to Sydney as a political prisoner.