Almost 75 years ago, a group of Army bombers took off from a US Navy aircraft carrier and struck a blow in the heart of Japan. That mission has come to be known by the name of its commanding officer: the Doolittle Raid. The raid happened about four months after the Japanese attacked Pearl Harbor and was a boost to the morale of Americans.
The National Naval Aviation Museum in Pensacola, Florida, is showing a refurbished B-25 B Mitchell bomber as a re-creation of the plane flown by Lt. Col. James "Jimmy" Doolittle during the raid on April 18, 1942.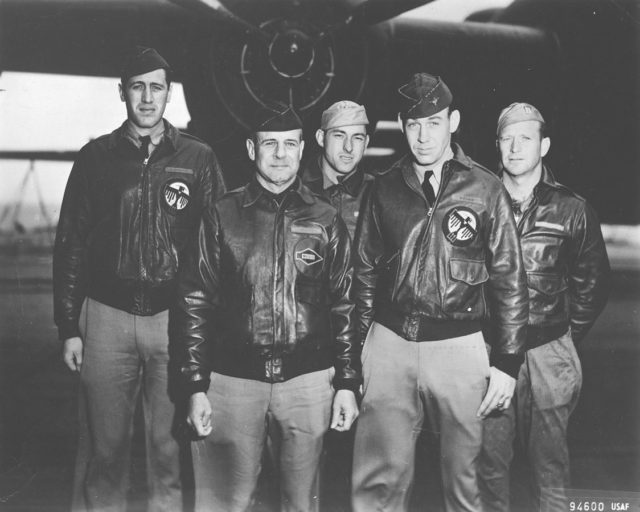 The bomber will be on display outside of the Blue Angels Atrium at the museum on April 18 to commemorate the 75th anniversary of the raid.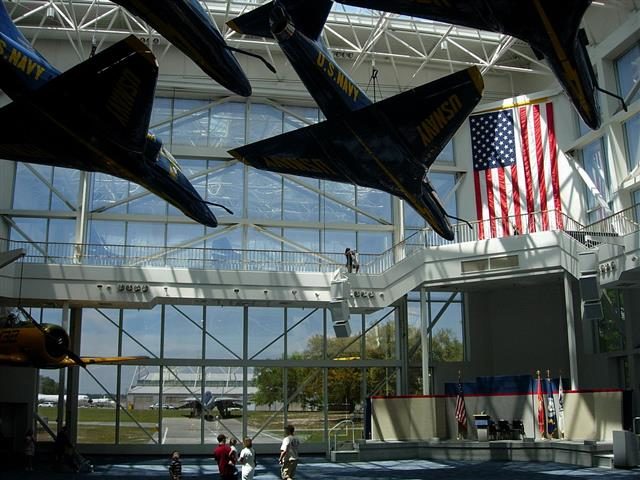 Hill Goodspeed, the historian at the museum, said that the raid didn't do much damage to the Japanese, but it helped to raise morale in the US. "It showed we were striking back," Goodspeed said. At that time in the war, the Japanese were progressing through the Pacific conquering everything they set their sights on. Seeing the Americans able to strike back was a "bright spot" for the people back home.
The raid was the first time that large bombers were flown from an aircraft carrier. The eighty airmen in sixteen planes took only enough fuel to drop bombs on Tokyo and then land in China, hoping the Chinese would help them get back home. Three airmen were killed in the raid. Eight were captured by the Japanese. Three of the captured men were eventually executed.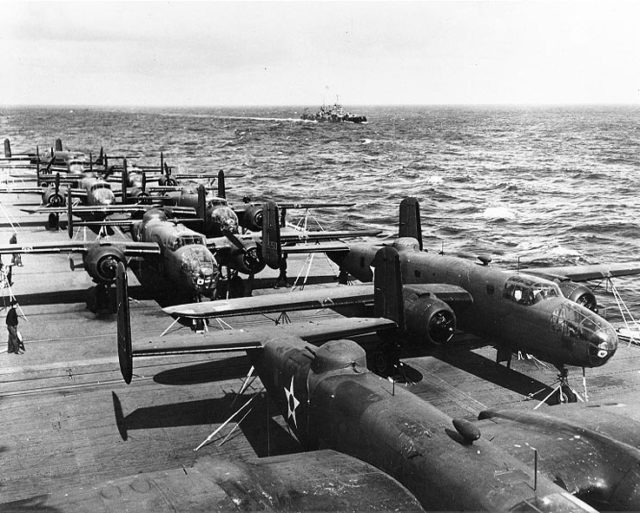 Steve Granger is the aircraft preservationist at the museum. He has overseen over 4,500 hours of work put into the restoration of the plane.
He researched every detail of the plane, including the precise shade of olive drab used on planes in 1942.
The hardest part of the restoration was dealing with the decades of corrosion. The B-25 acquired by the museum had sat outside in the elements.
Many hours were spent cutting the corroded pieces out and repairing them. Other areas of the plane were treated with corrosion preventative.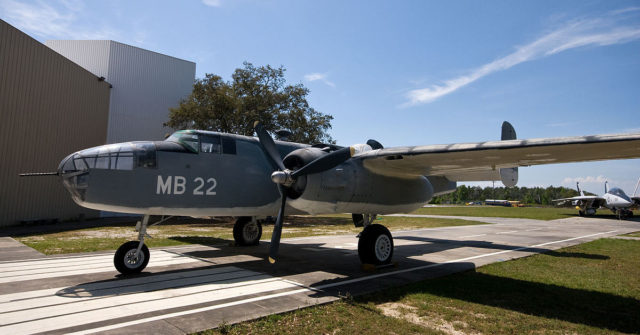 Granger also worked to make sure that the insignias and other markings were identical to what was on Doolittle's original plane.
Granger was continually impressed with the fortitude of the crew in the uncomfortable plane, NavyTimes reported
He said that the plane was not like today's planes. It was designed simply to deliver its payload. The crew had to adjust to the plane, it did not adjust to them.
Goodspeed said that the mission is significant to the history of carrier-based aviation which is a highlight of the museum. The twin-engine planes the men were flying were not designed to fit on an aircraft carrier.