By Jeremy P. Amick
Matt Fife has many memories to reflect upon from his time with the Missouri National Guard, which spanned more than a quarter century and included service as both an enlisted soldier and an officer. However, one of his most formative military experiences came early in his career when his education was temporarily suspended for the real-world lessons received during the Persian Gulf War while working with Vietnam veterans.
Born and raised in Jefferson City, Fife embraced community service at a very young age through his achievement of becoming an Eagle Scout and participation in activities with his family at Trinity Lutheran Church in Jefferson City, Missouri.
"Early in my senior year, I decided to enlist in the Missouri National Guard," he recalled. "In August of 1985, a few months after my graduation from Jefferson City High, I completed my basic training at Fort Knox, Kentucky," he added.
Recalling the impression that was made when observing Missouri National Guard helicopters flying at the airport in Jefferson City, Fife enlisted to become a utility helicopter mechanic. After basic training, he was sent to Ft. Rucker, Alabama, to begin the process of fulfilling his interest in aviation maintenance.
Throughout the next fourteen weeks, he was immersed in the fundamentals of basic mechanical instruction for the UH-1 Iroquois (Huey)—a legendary and mass-produced helicopter that many considered the workhorse of the Vietnam War.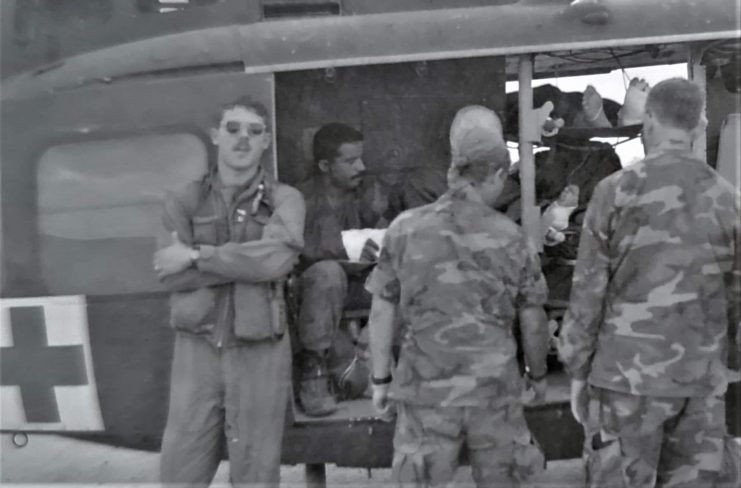 "We didn't get deep into the components during the training," he said. "Some of the things that I recall was learning to change out the skids, removing and replacing rotor blades and replacing the transmissions. We were also shown how to complete hourly maintenance requirements associated with certain components of the aircraft."
When returning to Jefferson City in the early weeks of 1986, he began attending monthly drills with the 867th Medical Detachment, discovering many of his fellow soldiers had served in Vietnam. In the fall, he enrolled at Central Missouri State University (now University of Central Missouri) in Warrensburg.
The next few years continued a cycle of pursuing his college education, working in the summers, and attending weekend drills and annual training periods with his National Guard unit. However, on August 2, 1990, Iraq invaded Kuwait and, nine days later, Fife married his fiancée, the former Brenda Murray.
"Both my wife and I were in college and I remember telling her that I wasn't worried about the situation in the Middle East because back then the National Guard just didn't get deployed."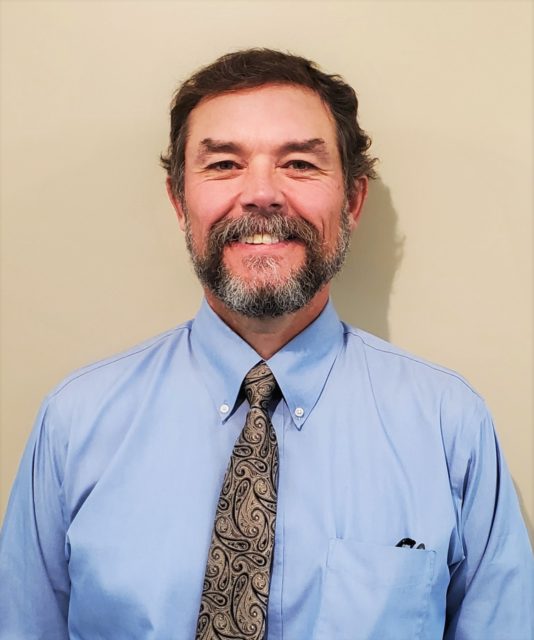 Several weeks passed, but in late October 1990, Fife was informed his unit was scheduled for deployment and he entered his first day of active duty on November 29, 1990. His unit was then consolidated with another to form the 1267th Medical Company (Air Ambulance). For several weeks, they remained at Ft. Leonard Wood to perform mundane training tasks while waiting for their helicopters to arrive by ship in the Middle East.
Once their equipment reached its overseas destination, the unit was bussed to Scott Air Force Base and flown to an airport at Bahrain, arriving in the middle of the night. The following morning, after spending the night in a drainage ditch because of explosions in the distance, the company was transported to a military base in the Al Quassim Province of Saudi Arabia.
Their operational area was comprised of 18 tents spread out in three rows and situated in the shade of camouflage netting. Since they had a detachment from Nebraska attached to their company, the soldiers designated their area as "NEMO Village (Nebraska-Missouri)."
Fife explained, "We had about a dozen helicopters assigned to the company and the airfield was made of rock. The area was flat and sandy, but the engineers had built a large berm around the entire camp."
He continued, "They put us on rotations as ambulance crews made up of a pilot, co-pilot, medic and crew chief assigned to each helicopter. I was a crew chief and we would fly medical supplies to different MASH and evacuation hospitals and then stay with that hospital for about a week at a time as their air ambulance service."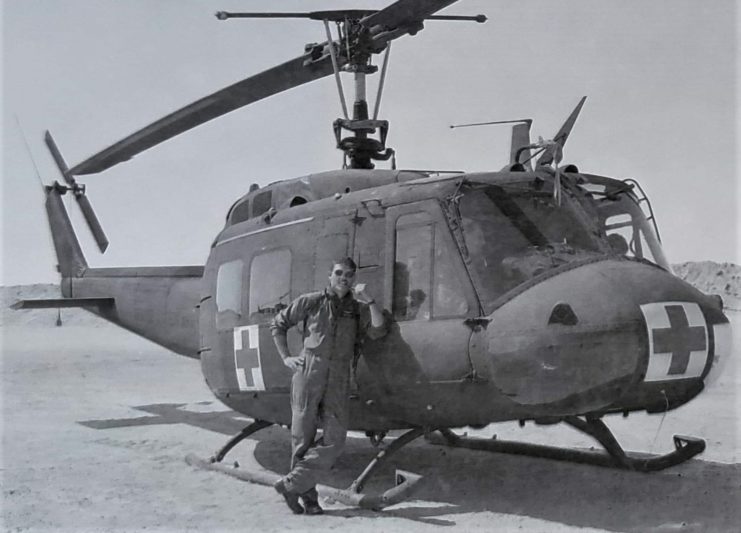 The casualties that were evacuated for different levels of care, Fife noted, were primarily U.S. servicemembers that had been injured in vehicular accidents. On other occasions, they transported injured Iraqi soldiers to evacuation hospitals, who were then later moved to various internment camps.
"That was pretty much our life while we were over there," he bluntly added.
In May 1991, several weeks after the Gulf War ended, Fife and his unit returned to Missouri. He would go on to graduate from college in the spring of 1992 with a degree in commercial art and was hired full-time with the Missouri National Guard in 1994.
As the years passed, Fife and his wife became parents of two children. He went on to transition to the officer ranks and later deployed to Afghanistan. In 2015, he retired at the rank of major and is now employed as a civilian with the facilities management office for the Missouri National Guard.
The veteran possesses several command and leadership experiences from his years of service but maintains that the period of the Persian Gulf War remains one of the most influential moments of his military career.
"It all happened so fast but I was honored to have served with so many of our pilots and crew chiefs who had deployed to Vietnam decades earlier," he said. "When he returned from the Middle East, it was rather surrealistic to see the Vietnam veterans finally receive the recognition they had been denied when they first came home."
He concluded, "With all of the return celebrations that occurred when we came home, I remember the Vietnam vets telling me, 'Take it all in and enjoy the moment.'"
---
Jeremy P. Ämick writes on behalf of the Silver Star Families of America