The Abney family of Dallas, Texas have found peace now that the remains of their family member, Army Sgt. Homer R. Abney, whose remains have been missing since the days of the Korean War, have been returned to them for burial.
Abney, aged 24, was serving with the US Army in Korea and was a member of Company A, 1st Battalion, 9th Infantry Regiment, 2nd Infantry Division. It was November of 1950, and the 9th Infantry Regiment suffered considerable casualties whilst fighting their way through 'The Gauntlet.' This was the nickname given to the road from Kunu-ri to Sunch'on, which was heavily defended by the Chinese People's Volunteer Forces in North Korea. After this battle, Abney was one of the soldiers listed as missing.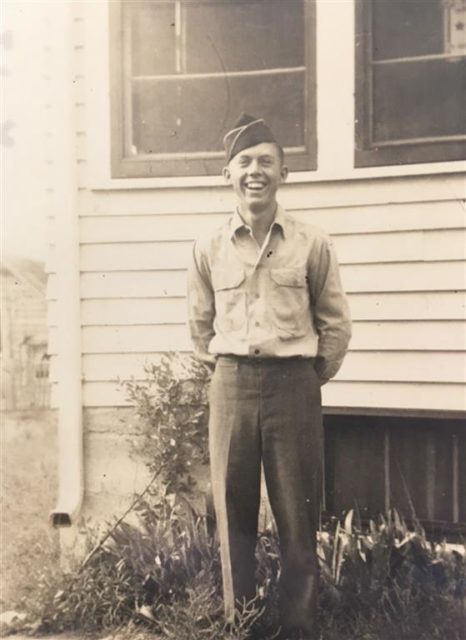 Abney was officially listed as Missing in Action (MIA) as his name did not appear on any of the infrequently supplied lists of prisoners of war, which the CPVF and the North Korean People's Army supplied to the US Army. Following the Korean Armistice Agreement, three prisoners of war that were returned to the United States swore that Abney had died at Hofong Camp in March 1951. Based on this evidence Abney's status was changed from MIA to deceased on the 31st March 1951.
His remains, along with those of almost 8,000 other American soldiers, have been missing since the end of the war. The Defense POW/MIA Accounting Agency (DPAA) and the Korea People's Army Recovery Team conduct field investigations together, in an effort to locate as many of the missing remains as possible and in April and May of 2005 they conducted the 37th Joint Field Activity. During this investigation, held in the vicinity of the Pukchin-Tarigol prisoner of war camp, several human remains were found, but it was clear that this was not an original burial site.
Scientists working for the DPAA in conjunction with the Armed Forces Medical Examiner System used DNA analysis to match the mitochondrial DNA extracted from the remains to Abney's sister and a maternal niece. This evidence along with an anthropological investigation using his Army records and other circumstantial evidence led to the remains being positively identified as belonging to Army Sgt. Homer R. Abney, Defense POW/MIA Accounting Agency reported.
Abney was buried with full military honors in Dallas on the 7th April.