A while ago a grave in the Calonne Cemetery, Belgium, was brought to the attention of the British Ministry of Defense. The only information supplied about this grave of an unknown soldier was that it was a 2nd Lieutenant in the British Army.
The MoD began an intensive investigation into who this unknown 2nd Lieutenant could be. The MoD Joint Casualty and Compassionate Centre (JCCC) determined that the grave belongs to 2nd Lieutenant Lawrence Strawson and a new headstone will be erected to reflect his details.
Now the JCCC is trying to locate any living relatives for 2nd Lt. Strawson.
The details that they have for him indicate that Lawrence Strawson was born in Nice, France on the 3rd December 1915. His father's name was listed as Ivan, and his sister's name was listed as Violet M Strawson. He was educated at Salesian College, Farnborough, he played hockey at the Coulsdon Hockey Club and took part in amateur dramatics with the South London Amateur Dramatics Society.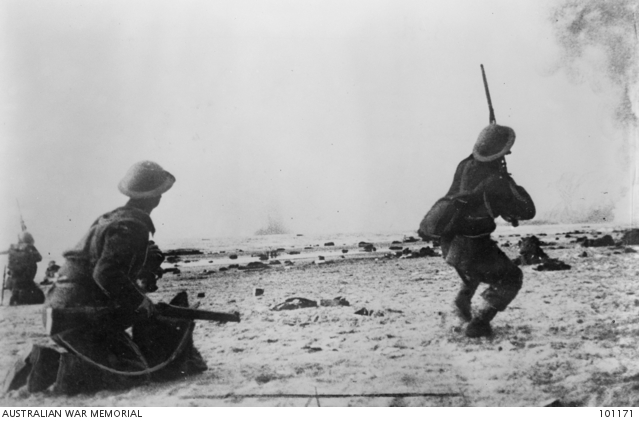 In January 1937, Private Lawrence Strawson enlisted in the Territorial Army and joined the Artists Rifles. In October 1937 he was transferred to the 8th Battalion Royal Warwickshire Regiment and granted an emergency commission to 2nd Lieutenant. He was sent to France on the 11th January 1940.
During the evacuation of British and French soldiers from Dunkirk, he was listed as 'missing presumed killed' on the 21st May 1940 whilst heroically fighting with his regiment to facilitate the evacuation of Dunkirk. He was 24 years old.
Now 75 years after his death, Nicola Nash from the JCCC is asking if anyone can assist with locating 2nd Lt. Strawson's relatives, who are thought to be in the Croydon and Surrey area. The only additional information they have about him is that Lawrence Strawson was a production manager before enlisting in the Territorial Army and that his last address was in Montpelier Road in Surrey.
Letters from his sister, Violet, are still in his service record and it is clear from the letters that she tried valiantly to uncover the truth behind her brother's disappearance.
The JCCC wish to invite any relatives found to a re-dedication service for his grave that is to be held in the Calonne Cemetery on the 11th April 2017, Get Hampshire reported.
If you can assist the JCCC in any way, please contact Nicola Nash on telephone number 07825 103368 or e-mail her directly on DBS-JCCCCommem3so3@mod.uk.