On first meeting Michael J. Durant, you would find him a pleasant, ordinary, American family man. He enjoys playing ice hockey and is also dynamic enough to run his own business. However, once you get to know more about him, you would find he is, in reality, far from ordinary.
Mike was born in 1961, joined the army at the age of 18 and after basic training and a language course was assigned to a Military Intelligence Group. He completed the helicopter flight training course and soon after, the Black Hawk Aviators Qualifying Course. He was posted to the Medical Evacuation Company in South Korea, with the result that by the time he was 24, he had already flown 150 Medivac missions.
As Chief Warrant Officer 2, after completing an instructor pilot course, he flew air assault missions and joined the Special Operations Aviation Regiment (SOAR) in 1988. He became Flight Lead as well as an instructor pilot, participating in combat operations (Prime Chance, Just Cause, Desert Storm were some) and was the first helicopter pilot to engage the SCUD missile launcher.
He is not an ordinary man.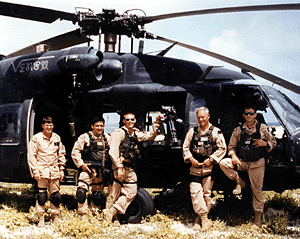 In 1992, President Bush sent U.S. troops into Somalia as part of the United Nations' mission to deliver food and resources to the starving people. Somalia was war-torn, rendered unstable by clan warfare which escalated after the fall of the ruler, Mohamed Barre. The U.S. troops were to capture a Somali clan leader called Mohamed Aidid, (Aidid was responsible for driving out President Barre and for challenging the U.S. led NATO presence in Somalia.) The troops were also there to protect relief organizations supplying aid to those in the capital city, Mogadishu, who were starving and in need of medical assistance.
Durant's Special Operations aviation unit arrived in Somalia in August 1993 to support the U.S. forces. They completed many operations, successfully capturing about 24 Somali gunmen and supporters of Aidid. On October 3rd, Durant's helicopter unit was providing air support for forces hunting Aidid's senior leaders in the city of Mogadishu. The Black Hawks flew above the combat zone, from where they watched the battle raging below, providing fire support for the troops where needed. A rocket-propelled grenade, fired from a doorway below, hit Durant's Black Hawk in its tail, sending the helicopter spiraling 70 feet downwards and crashing into the shanty area near to the battle center.
When Durant regained consciousness, he realized that their situation was desperate. He could not get out of the helicopter due to back and leg injuries. "We are badly injured, we are alone, we are surrounded, and there are really no reinforcements left to come to our aid," he said.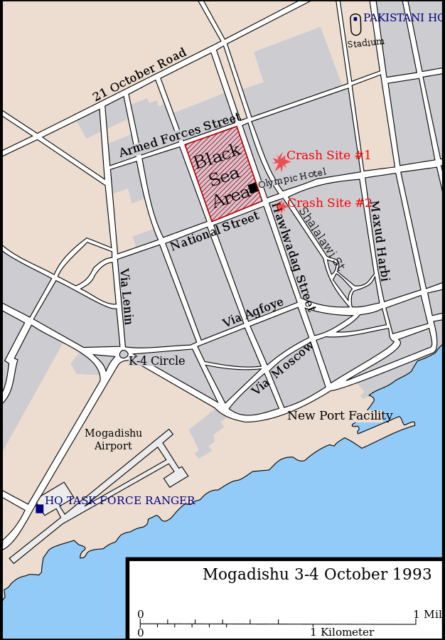 Two Delta Force operators, Gordon and Shughart, appeared and calmly, in spite of the gunfire raging all about, held off the mob until they themselves were killed. The three men in Durant's crew were killed as the Somalis stormed the crash site and then turned on him, ripping off his gear and beating him badly.
Suddenly gunfire rang out, and a man emerged from the mass of Somalis, proclaiming that Durant would be taken prisoner. He was thrown into the pickup truck of this local warlord, who kept him in a concrete room with no furniture. Despite his severe injuries, he was badly treated, shot in the leg, and constantly threatened.
For purposes of ransom, Durant was shown on TV – after which Abdullah-Hassan "Firimbi," the propaganda minister of Aidid, paid the local warlord the ransom and took charge of Durant. His wounds were seen to (however roughly), and he was allowed to clean up. Firimbi became his jailer.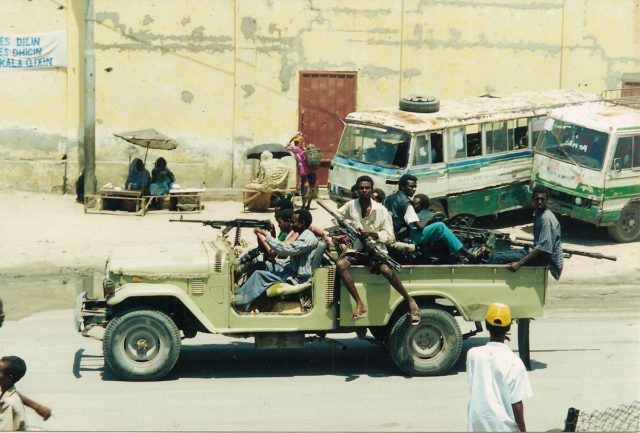 Since Durant could speak Spanish and Firimbi could speak Italian, some form of communication was possible between them. Despite the cultural differences, Durant was able, by humoring the guards whenever possible, to build a rapport with them. After 11 days he was released into U.S. custody after difficult negotiations by the American diplomat, Robert Oakley. He returned to the compound and was comforted by familiar faces, but also found more heartache. "I knew my crew was gone," he said, "I had 11 days to come to terms with that, but I didn't know two other very good friends were gone."
"For a long time, I was pretty bitter about the whole thing because, you know, my friends are dead and within 90 days, the U.S. withdrew all forces from Somalia and basically gave up," said Durant.
Eighteen soldiers in the U.S. led force were killed, and 74 were wounded in the Battle of Mogadishu. "We didn't have the resources we needed to do that mission. We had asked for them, they were denied, and the results speak for themselves," he said. "We took what was a very successful operation that had gone on for ten months and turned it into what, unfortunately, history will always look at, overall, as a failure."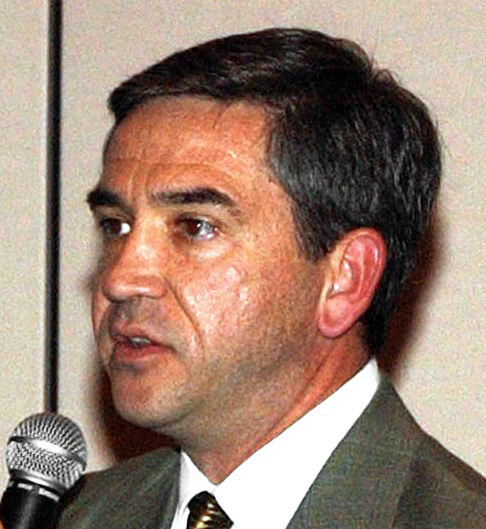 Now, when Durant faces challenges or setbacks he deals with it by saying. "I've been given this second life." That approach helped him to success in his "second life." He was told that he would not be allowed to fly again, because of his physical injuries, but after ten months of healing, Durant won the Marine Corps Marathon, which gave him the confidence to sign a waiver and so fly for five more years.
His experiences opened his view to new possibilities after retirement, so he founded his company, Pinnacle Solutions, which specializes in military training, and in which almost 85% of his employees are veterans.
Durant's injuries give him little physical discomfort but the psychological healing process was incredibly difficult, and he struggled to deal with grief for a long time.
What a story it has turned out to be! Besides being known as the Black Hawk Down "Man" of the movie of his story, and writing the book "In the company of Heroes," Durant received three prestigious medals during his career – the Purple Heart, The Distinguished Flying Cross, and The Distinguished Service Medal.
Michael J. Durant is not just an ordinary man!