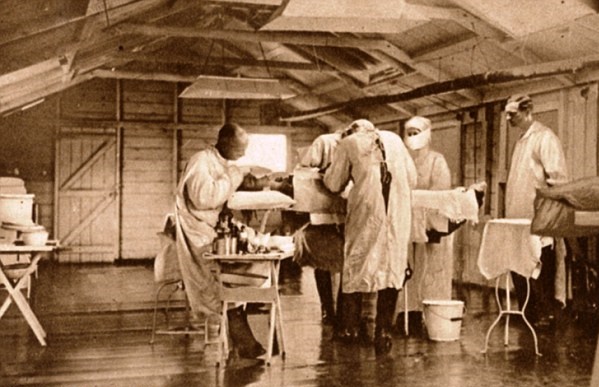 A new batch of medical records have been released from the First World War that show the numerous dangers facing British soldiers aside from gunfire and artillery. These documents show which injuries and ailments were most common among soldiers of the time, and it turns out that the pain suffered from gas attacks and gunfire may have actually paled in comparison to other ailments such as STDs. A total of thirty thousand medical records show that, of these diseases, gonorrhea and syphilis were among the most common.
The spread of disease was largely due to the tendency of many WWI soldiers to seek comfort in the brothels of France. This resulted in the aforementioned STDs, while other ailments were caused by the environment itself. For instance, the inability of soldiers to stand up straight in the trenches caused widespread rheumatism. The medical records also show that the cold ground of the trenches caused hemorrhoids, which were worsened by the fact that it was difficult for soldiers to care for their hygiene while in the trenches. One of the other major hassles that the soldiers had to deal with was wasp stings.
These documents are currently being digitized. While thirty thousand have been made available so far, there are many more to come. In fact, there are currently well over one million medical records that the Forces War Records genealogy website is planning to transcribe from the Kew National Archives. The entire project is expected to take at least two years, though experts say it is worth the effort as such documentation has been previously unavailable to members of the public.
This is not to say that there is no information on illness whatsoever, but existing documentation generally centers on those who died during the war. Those who survived illness or injury are generally only documented in the types of medical records now being released. Not only does this provide information regarding life in the trenches, but it also allows people to look up family members' war histories, the Mail Online reports.
Using these medical records, Forces War Records has published a new e-book. The book, entitled Trench Traumas and Medical Miracles, provides a glimpse at how certain procedures and operations were carried out at the time. The book also details which complaints were most common, given those that appear most frequently within the medical records viewed by Forces War Records. Readers will be able to see that relatively innocuous injuries could often lead to infections and much worse ailments when not treated immediately.