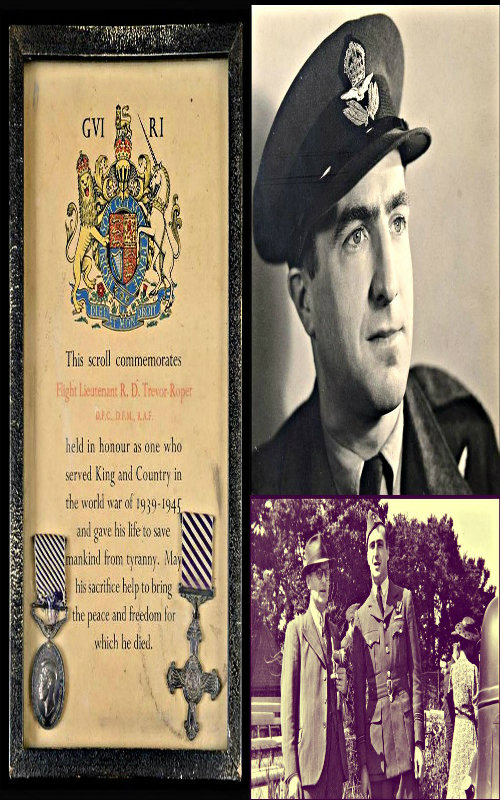 The medals of Dambusters hero Richard Trevor-Roper are set to go under the gavel this coming March after his family found them stored inside a box. The Dambusters hero's medals are estimated to sell for a huge amount of  £60,000.
Flight Lieutenant Richard Trevor-Roper served as the rear gunner of the lead plane of RAF Legend Guy Gibson during the famous Dambusters raid which destroyed several dams in Germany through Barnes Willis' ingenious "bouncing bombs".
The bravery and skills of Flight Lt. Richard Trevor-Roper in using the guns he was in command of helped immensely in diverting fires from anti-craft defenses. As a result, the other planes of the squadron were free to carry out the low-level bombing run mission.
After the Dambusters campaign, from the nineteen Lancasters which took part in the mission, eight were shot down and from the 133 crew who participated in, 53 were killed. The Lancaster –  ED932 AJ-G – of Wing Commander Gibson himself was riddled with flak holes when it landed in England.
In spite of the losses the squadron experienced, the Dambusters campaign was a success with two German dams breached and scores of armament factories wiped out heavily damaging Nazi Germany's industrial heartland.
Wing Commander Gibson went on to receive prestigious Victoria Cross for the Dambusters mission while Flight Lt. Richard Trevor-Roper became the recipient of the Distinguished Flying Cross [DFC].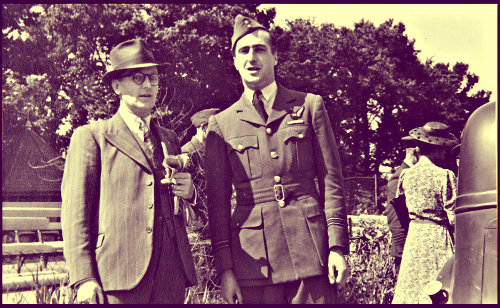 Unfortunately, Richard Trevor-Roper was killed during a Nuremberg bombing raid in 1944. His medals along with several WWII photos including one of the flight lieutenant with Barnes Wallis in Bukingham Palace during the occasion where he was awarded his DFC, a personal copy of the script of the 1955 war film Dam Busters and a brochure for the movie's premiere were stored in a box. His relatives just recently unearthed these priceless WWII memorabilia after seventy-two years of being kept in storage.
They, then, decided to auction off the Dambusters hero's war decorations along with the other mementos in the said box file.
According to Charterhouse Auctioneers' Richard Bromell, the coming auction will be the first time the medals of the Dambusters hero will go up for sale. He added that though many medals were awarded after the Dambusters raid, few have come out in the market to be sold off making them rare. Besides, the Rivhard Trevor-Roper medals are more weighty when it comes to value as he was aboard the lead plane and was the lead gunner of the squadron during the Dambusters campaign.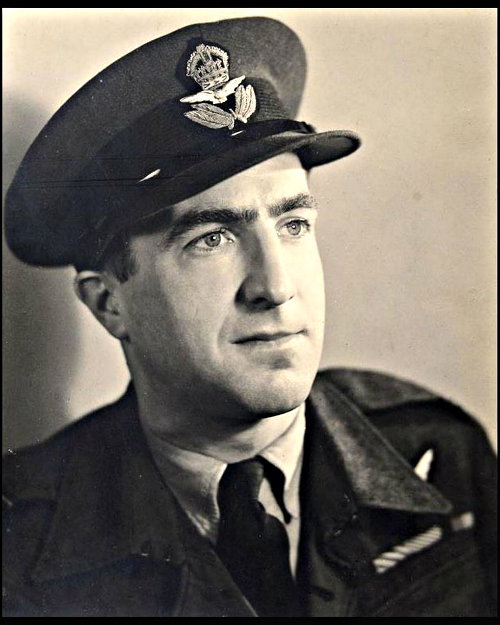 Aside from the flight lieutenant's medals and mementos, the gongs his father, Major Charles Trevor-Roper, received during the First World War will also be included in the said March 19 auction. The elder Trevor-Roper served in the Great War with the Hampshire Regiment.